Body & Soul 2018
Summer Solstice Weekend, 22nd – 24th June, 2018 at Ballinlough Castle, Westmeath, Ireland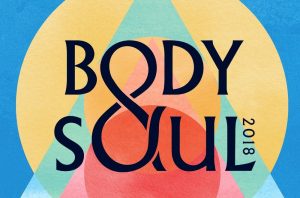 What's worse than driving to a festival and getting a flat tyre? The possibility of driving home from a festival and getting a flat tyre! There are always a few poor souls seen on the journey to and from festivals parked up waiting for help or frustratedly trying to change a tyre.
KennCo are here to help with some tips and directions for your journey. So prepare your car and check the best route to travel. Let's make your journey that bit easier and more enjoyable.
Directions, Directions, Directions…
Bus it!
Marathon Travel are providing buses from Dublin departing from Custom House Quay at the following times:
Friday 22nd June departures – 11:00, 12:00, 13:00, 14:00, 15:00, 16:00, 17:00, 18:00 and 19:00
Saturday 23rd & Sunday 24th June departure – 11:00, 12:00
Return to Dublin City Centre on:
Saturday at 00:00 AM and 01:00 AM
Sunday 24th June at 00:00
Monday 26th June at 01:00 AM, 02:00 AM, 08:00 AM, 09:00 AM,  10:00 AM, 11:00 AM, 12:00, 13:00 and 14:00
Buses from Kerry, Cork, Limerick and Tipperary are being run by Travelmaster.
Buses from Waterford, Kilkenny, Carlow and Portlaoise are being run by J.J. Kavanagh.
Drive it!
Directions for general camping and day ticket holders:
Coming from Mullingar direction, follow the N52 towards Delvin. Drive straight through Delvin and turn right on to the N51. Continue straight and then turn left at Crowenstown National School on to the L5525. Expect plenty of signs so you will know you are going in the right direction!
If you are making the journey from the Clonmellon direction or M3/N3/N52 take the M3/N3 North bringing you past the toll plazas to the N3 Kells roundabout. Here, take the 1st exit for N52 towards Clonmellon. In the village, continue on the N52 into Delvin. Next, you will need to turn left on to the N51 in the village. From here, turn left at Crowenstown National School on to the L5525.
Approx. Travel times:
Dublin: 1hr 14mins
Mullingar: 28mins
Kells: 16mins
Carpool it!
Get in the spirit for #bodysoul18 and organise your #ecobodysoul carpool.  Fill your car up safely, carparks open at 9am on Friday 22nd June.
Body & Soul have partnered with Go Car Share to organise lifts to and from the festival.  Register to lend a helping hand or check for lifts available near you.
If all else fails…follow the crowds and you will be greeted with Body & Soul Volunteers who will guide you in the right direction.
Tips for Driving in Long Journeys
Check your tyres and have a spare. Here's our quick blog on how to change a tyre.

Create an emergency car kit complete with a first aid kit, jump leads, torch, portable phone charger, hi-vis vest and car warning triangle.
Clean your wipers from any dirt or sand build-up.
Fill up your screen wash to keep your windscreen clean.
KennCo include 24hr breakdown assistance as a feature on our policies along with unlimited windscreen cover. For Car Insurance, visit us on kennco.ie for an online quote or call us on 0818252025!
Body & Soul have all this year's festival updates on their website. For more information visit the Body & Soul 2018 website, here.