The NCT is part of having a car in Ireland and essential to show your car is roadworthy. We have your questions covered with the most asked NCT questions and our essential NCT Checklist so you don't miss out on anything before your test.
What is the National Car Test (NCT)?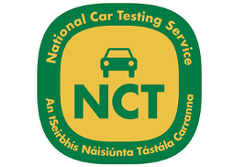 The national Car Test (NCT) is a compulsory car examination programme in Ireland since 2000. The aim of the scheme is to improve road safety and reduce harmful car emissions in Ireland. It applies to cars that are four years or older. Car owners must have their car inspected in one of the 47 available test centres, every two years, unless their car is over 10 years old. You car needs to be tested every year if your car is older than 10 years old. 
How Much Does the NCT Cost?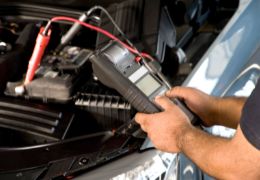 The cost of a full car test is €55. If you fail the test, you will be provided with a list of everything that your car failed on. You then have 21 days to repeat your car test. If you're re-test only requires a visual inspection e.g. wheel nuts, it will be free of charge. However, if you need to have your car re-tested using mechanics, it will cost €28. Remember that only the parts of the car that failed the test will be re-tested. Your car does not receive a full car check during your re-test. 
What should I do if I fail my test?
If you fail your NCT don't panic! Take the NCT report given to you at the test centre and bring it to your mechanic. They will be able to order any parts needed to fix the issues found for your car and book your car in to be fixed. When you know the time frame your car will be fixed you can book in for a re-test.
What NCT changes are being introduced from the 21st June 2021?
There are three changes being introduced to the National Car Test, that drivers of passenger vehicles, up to 8 people, will be tested for going forward.
OBD Testing
More clarification on each item on which a car will be tested and criteria for pass/fail outcomes are published in more detail to give guidance to the public and automotive industry regarding why a vehicle may fail the NCT. 
Escalation of defects will be introduced. This is where a combination of deficiencies found in one area of the vehicle is recorded in the NCT. Such a combination of deficiencies could lead to the result of the NCT being escalated to 'fail dangerous'. Where a vehicle receives a 'fail dangerous' result, it is considered to constitute a direct or immediate risk to road safety and the vehicle is not deemed roadworthy and should not be driven on the road under any circumstances.
What is OBD Testing and why is it being introduced?
According to the NCT service, An On-Board Diagnostics System (OBD) is a computer system inside a vehicle, which tracks and regulates a car's performance. It collects information from sensors inside the vehicle, to alert the user to a problem, often before it becomes a major issue. With the introduction of OBD testing, Ireland will be amongst the first of the EU Member States implement such testing under the EU Directive 2014/45.
This new OBD testing will be introduced on a phased basis, to allow customers and the automotive industry to familiarise themselves with this new change in the NCT process. Phase one will follow the following logic; when an OBD error code is detected it will result in the vehicle receiving an "Advisory Pass" provided the vehicle passes on all other items being assessed. Phase two will be introduced from early 2022 with a more strict approach. When an error code is detected, this may constitute a reason for "failure".
How Can I Pass the NCT? – NCT Checklist
1. Check your oil and water levels – This is a quick and easy job that you can do yourself. Not only will it help you pass your test, but it is an essential step to keep your car running smoothly.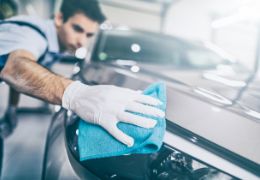 2. Clean your car – If your car has not been cleaned before your test, it can result in the examiner refusing to carry out the test. They need easy access to your seat belts, hand-break and other internal parts of your car, so get cleaning! It's also important to make sure that the outside of your car (including the under-body) is clean before your NCT.
3. Tyres – Make sure your tyres are at the correct pressure. It's also important that the wheel nuts are visible. This may require you to remove hubcaps or nut covers, depending on your car. Your tyres should be properly aligned and balanced to pass. This can be tested beforehand at any tyre garage. 
4. Check your lights – It's always frustrating to fail the NCT on something as simple as a light bulb. Give a quick check over all lights (including reg. plate lights) close to your test date. If you don't have anyone to help you to test your lights, most service stations provide a reflective mirror to check your lights. Correct light alignment is also important.
5. Bring the correct documentation- You may be asked to produce your log book and driving license before the test begins. Failure to do so may result in you not receiving the NCT cert. for your car. You will also need to print off and show your booking confirmation email on arrival at the test centre.
6. Registration plates – Ensure your registration plates are clean, fully intact and secured to your car. When checking your lights make sure you also check any lighting round or above your number plates for viability purposes.
7. Temperature of your vehicle – A normal operating temperature is recommended in your car when bringing it in for testing.
8. Wipers, wing-mirrors and washers – Your wipers must clean the windscreen adequately to provide the driver a perfect view. Washers must be in working order, aiming correctly and be filled with adequate water.
9. Horn – The horn should be correctly mounted and fitted and in working order.
10. Locking system – Doors should lock and open correctly. 
Visit a Car Garage
The above tips for passing your NCT are jobs that you can easily do yourself. There are other aspects to passing the NCT which may require a visit to a car garage. Some of these involve work on your suspension breaks and emissions.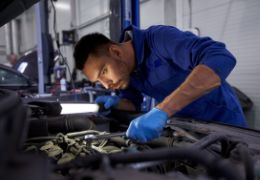 And remember, if you fail your first test you're not the only one. From January – August 2019, 49.8%% of cars have failed their first test. The good news is that over 92% passed their second test. Good Luck!
Another essential part of driving in Ireland is having car insurance. If you are looking for a competitive quote on your car insurance get an online quote from us here and see how we compare to your current premium.