If you're looking to get your driver's license in Ireland, one of the first steps you'll need to take is passing the theory test. This exam is designed to test your knowledge of the rules of the road, and passing it is essential if you want to obtain a learner permit or a full driver's license. In this blog post, we'll cover everything you need to know about passing the theory test in Ireland in 2024.
1. Study the Rules of the Road
The first step to passing the theory test is to study the Rules of the Road. It is the official publication of the Road Safety Authority (RSA), and it contains all the essential information you need to know to be a safe and responsible driver.
The Rules of the Road is published by the Road Safety Authority (RSA) and has all the information you need to pass your test and become a safe, responsible driver.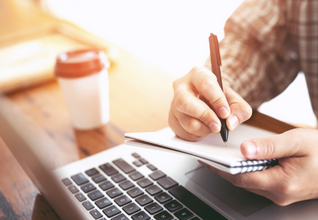 The Rules of the Road covers everything from road signs and markings to driving in adverse weather conditions. Ensure you read it thoroughly and pay attention to any sections that you find particularly challenging.
2. Use Online Resources
In addition to the Rules of the Road, plenty of online resources are available to help you prepare for the theory test.
The RSA website, for example, has a range of practice tests you can take to familiarise yourself with the exam format. There are also several websites and mobile apps that offer similar practice tests, as well as study guides and other helpful resources.
3. Take Practice Tests
One of the best ways to prepare for the theory test is to take practice tests. These tests are designed to simulate the actual exam, and they can give you a good idea of what to expect on test day. Practice tests can also help you identify areas to study further. Make sure you take as many practice tests as possible before the exam.
4. Booking a Test
Book a theory test on the RSA's website. There are numerous nationwide locations, so choose the most convenient for you.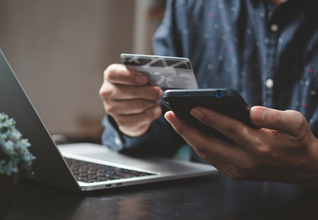 You can take your driver theory test at any test centre in Ireland. There are lots of centres located nationwide so choose one that best suits you.
5. Arrive Early
On test day, make sure you arrive at the test centre early. Doing so will give you plenty of time to settle in and calm your nerves. You'll need to bring your learner permit or other identification and proof of payment for the test fee. You'll also need to sign a declaration stating that you haven't cheated or received any assistance while preparing for the exam.
6. Relax and Stay Focused
Finally, it's important to stay relaxed and focused during the exam. Take deep breaths if you feel anxious, and read each question carefully before answering. Take your time with the questions, and be mindful of the time limit. Remember, you only have 45 minutes to answer 40 questions, so manage your time wisely.
Passing the theory test in Ireland requires preparation, dedication, and focus. Studying the Rules of the Road, using online resources, taking practice tests, arriving early, and staying relaxed and focused can give you the best chance of success.
7. Applying for a Learners Permit
You will receive a pass certificate when you pass your theory test on your first attempt. This certificate is an important document you'll need when applying for your learner permit. You must keep it safe and in good condition, as it proves that you've successfully passed the theory test.
It's important to note that the pass certificate is only valid for two years from the date you passed the test. So, it would be best if you used this time to continue working towards obtaining your full driver's license. Stay motivated; gaining the experience and skills to pass your driving test can take some time.
Passing your theory test is just one step towards becoming a safe and responsible driver. Taking driving lessons, practising regularly, and gaining experience on the road are essential. By doing so, you'll be well on your way towards obtaining your full driver's license and enjoying the freedom that comes with it.
Good luck! And once you've passed your test, remember to contact KennCo Insurance to get a quote on your car insurance.