If you have been hit by an uninsured or untraced driver here is what you should know.
The Accident
It's a typical journey to work, and suddenly you get hit by another car. You take the usual steps of stopping to exchange details. Then it turns out that the other driver does not have insurance. You have been hit by an uninsured driver. What should you do next?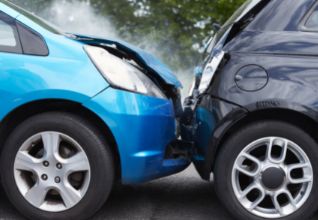 As they have no insurance cover, there is no way of claiming from their insurance, which can leave you in an uncertain position. If it is the case that the driver has no insurance, then you may be able to claim from your own insurance policy for the damage to your vehicle without losing your No Claims Discount. In certain other circumstances, you may also be able to claim from the Motor Insurers' Bureau of Ireland (MIBI), which is the body that compensates victims of uninsured or untraced driving by others.
The MIBI state that "The MIBI Agreement provides for the payment of compensation of vehicle/property claims however the alleged offending vehicle must be identified by means of a valid registration plate." This means that you cannot claim if you don't have the registration number. 
In certain circumstances, you may wish to contact a solicitor for advice and guidance.
To submit a claim to the MIBI, you can download and print the Claim Notification Form by clicking here.
When you get hit by an uninsured driver, it can be stressful and leave you with several questions. Here's what to do and how we can help. 
What To Do First?
 If it is necessary you should call emergency services straight away including the Gardaí, if needed. The next thing you should do is take down as much information as you can, including: 
The make, model and registration number of the other car. The registrationnumber is crucial if making a claim to the MIBI.
The other driver's name and address.
Contact details of any witnesses.
Photos and information on any of the damage.  
The time, date and place where the accident happened
If the Gardaí are not present at the scene, call them Gardaí next and let them know that the other driver has no insurance. Do not try to make an agreement with the uninsured driver. 
When you are involved in a motor accident you should notify your insurer as soon as possible. You may be able to claim for the damage to your car without losing your No Claims Discount. Your insurer will always review your individual case and give you advice regarding next steps
What If The Uninsured Driver Drives Away After Hitting Me?
This can make an already stressful situation even more stressful for you. It can be difficult to claim as you have no details to take to your insurer or the MIBI. You should contact the Gardaí and your insurer as soon as possible. 
Read more here if you want to claim against an unidentified vehicle.  
Can I Claim For Personal Injury?
Yes, you may be able to claim for personal injuries in a situation involving an uninsured driver. This includes if the fault for the motor accident is with the other driver even if he or she leaves the scene. Usually, you would claim compensation from their insurance company but as there is no insurance in this case you may wish to contact a solicitor for assistance. A solicitor will guide you through the process which will involve notifying your claim to the MIBI within certain strict guidelines. During the process, any personal injuries will be assessed by the Personal Injuries Assessment Board (PIAB).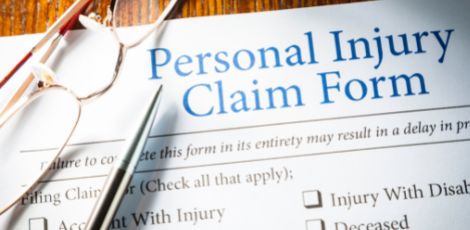 PIAB will assess your claim and you can complete an application form online.
To submit a claim to the MIBI, you can download and print the Claim Notification Form by clicking here.
Below are other commonly asked questions in relation to this topic. We have a full list of FAQ's on our website, if you can't find your answer or would prefer to talk to an agent, call us on 014092600.
How Do I Know I'm Insured?
The insurance disc will be found on display on the passenger side of the front windscreen and will have information of the current policy. If you're driving a car other than your own it may cause confusion around insurance, as sometimes drivers assume their insurance covers this without checking. Always check your own insurance policy to see if you have cover for driving of other cars before driving a car other than your own.
I Purchased a New Car, What Do I Need to Do Next?
If you purchase a new car, you must contact your insurer straight away to add it to your policy or buy a new policy. You shouldn't drive the car without letting your insurer know because you are essentially now driving your new car without insurance.
Driving Other Cars – Can I Do This?
There may be a time where you need to drive your partner or your friend's car for whatever reason. Not every driver has the cover for driving other people's cars, and it is a benefit that comes with many car insurance policies and can be added to other policies. If it is included in your policy, it will most likely apply if:
You're the policyholder.
You have permission from the vehicle owner to drive it. 
You are using the car for the same purposes as your policy covers you. 
You're just borrowing it.
You are over 25. It is often not available to young or novice drivers, depending on the insurer. 
With KennCo Insurance, you are covered for driving other cars. This is available if you are over 25 years old and hold a full Irish driving licence. Some exclusions apply on some occupations.