Being involved in a car accident is a stressful time for any driver, whether you're at fault or not. If it's your first time, you may be unsure of the correct procedure to follow.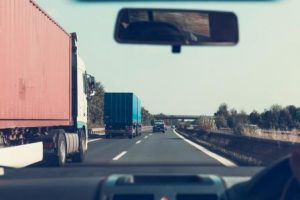 1. Stop at the Scene
Failing to stop at the scene of a car accident is an offence in Ireland. You are required by law to stop your vehicle at the scene of the accident, no matter how minor the accident is. For safety reasons, you should turn on the hazard lights and turn off the engine. If it is safe to do so you should step out of your vehicle and stand in a safe place.
2. Swap details with the other driver
Exchange names, phone numbers and addresses with the other driver. If there is not any serious damage or injuries and the accident is undisputed, then you do not need to call the Gardaí. If you hit an unoccupied car, you should leave your contact details on the car so that the owner can contact you. It is also advised that you take note of the insurance details of the other car, regardless of who is at fault. Taking some pictures of the accident, and damage to vehicles is also helpful when reporting an accident.
3. Contact Emergency Services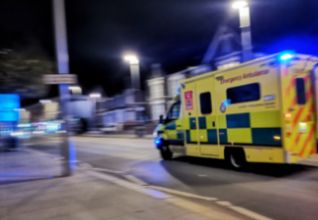 The gardaí and an ambulance should be called immediately if anyone is injured. A warning triangle should be placed on the road to warn other drivers of the obstruction ahead while you are waiting for emergency services to arrive.  
If a car accident occurs on a busy road, you may need to call the gardaí to direct traffic if your car is blocking the road. 
If you are involved in an accident where the gardaí are unable to attend, you should report the incident to your local garda station within the next 24 hours if possible. 
4. Make a Note of the Details
While you are still at the scene of the accident, take note of details such as:
registration number
car model
contact details of the other driver
road signs/lines
traffic conditions
speed zone
any visible damage to you and the third parties vehicle
time of the day
weather conditions
witness contact details 
direction of travel
Again, if possible, you should also take photographs of any damage and skid marks on the road. 
5. Inform your Car Insurance Company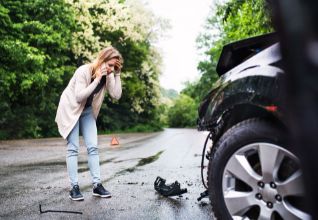 Ring your insurance company as soon as you can to inform them of the incident, even if you are not at fault. By informing your insurance company early, you will be able to provide accurate information regarding the accident while you have a clear memory of the accident. Claims can be made years after an accident has occurred so it is better to have your details on record as early as possible. KennCo's claim number is 014092600. 
6. What if I Don't Make a Claim?
If you are not planning on claiming on your insurance you should still inform your insurance company as soon as possible. The other vehicle(s) or passengers of the other vehicle(s) may still make a claim on your insurance without you knowing. There are two instances where you may choose not to claim. The first is if you decide to pay for the damage for the repairs yourself. The second instance is if you want to keep your no claims bonus intact if you do not have 'no claims bonus protection' on your policy.
Car Accident FAQs
Do I need to report a car accident to the Garda if there are no injuries or significant damage?
In Ireland, you must report all accidents to the Garda if they result in injury, death, or significant damage to property. If the accident involves only minor damage and no injuries. In that case, you are not required to report it to the Garda. However, you should still exchange information with the other driver(s) involved in the accident and consider contacting your insurance company.
What should I do if the other driver doesn't have insurance?
If the other driver doesn't have insurance, you should still follow the steps outlined above to report the accident to the Garda and exchange information with the other driver. You may also consider contacting your insurance company to report the accident and see if you are covered for damages. In Ireland, it is illegal to drive without insurance, so the other driver could face legal consequences for driving without insurance.