Are you planning on taking your car on a road trip around Ireland? There are endless scenic driving routes in Ireland to enjoy. It is a fantastic experience, especially in the Summer. There are some essentials to bring on your road trip to best plan for it. You should check some things so that your vehicle is prepared for the long road trip. 
Car Checklist 
Tyres
Check your tyre before you head off and make sure they have the minimum legal tread and are inflated correctly. You don't want to get a flat tyre on your journey.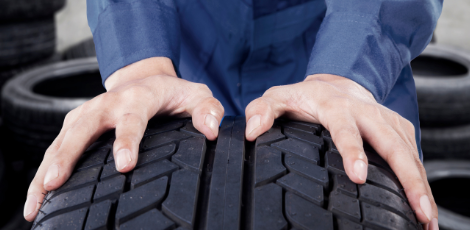 Oil
You should check the oil levels in your car. The oil in your engine is vital for the lubrication of all the moving parts and is essential to your cars well being. If there is old oil or it's at a low level, your car is likely to break down, and if this happens in a remote area, it could cause a big problem. You should top up your oil before you go. It will be in the owner's handbook of your car on what to get. 
Bulbs
You should check that all the light bulbs are working. If you have a faulty or broken light, you will likely get pulled over. Replacement bulbs are very cheap, so make sure you pack some in your car. They are straightforward to replace so no need to worry about going to a garage. 
Coolant
You should make sure your coolant levels are sufficient. If your coolant levels are low, it will cause your engine to overheat. It could cause you to break down in the countryside a long way from any shops. You need antifreeze and deionised water and make sure it's filled to the top. In your car's manual, it will be written what coolant you will need and how much.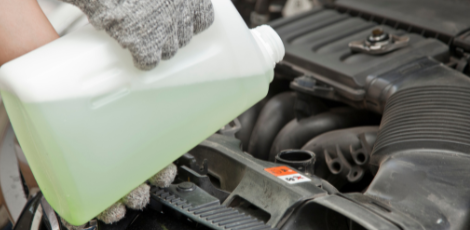 Fuel Up
Before you set off on your journey, you should fill up the tank before heading off. If you're going for a long road trip, you will want to fill the tank. You don't want to run low in a remote area. It's better to do it the night before than when everyone is ready to set off. You can always stop on the way if needs be.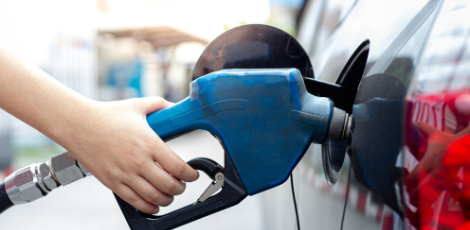 Washer Fluid
As it's Ireland, there'll be no surprise that you may have to use the windscreen wipers even in Summer. The weather is unpredictable. You should make sure that you have washer fluid. You can buy this in most garages. Even if it's not raining, it helps clean the windscreen if it's dirty so you can see it perfectly.
What To Pack
There are, of course, some essentials you should pack for your long road trip for both you and your passengers. It may be for comfort or in the case of an emergency. 
Phone Charger
A phone charger is a must-have for any long journey. Most cars will have an input for your cable. It is essential to have a fully charged phone in case of emergencies. You may even want to pack a portable charger if you're going camping so you can charge on the go. 
Water
Water is essential for keeping you hydrated on the trip. It may be a few hours before you stop, and in a long car journey in Summer, it will get quite warm. Make sure you're drinking plenty of water and have packed a few bottles for everyone. 
Snacks
Your road trip may take a few hours, and there may be some spots where there is no shop nearby. You and your passengers are bound to get hungry eventually, so pack some snacks such as fruit, sweets or sandwiches to keep you going. Nobody wants a moody passenger.
Emergency Kit
Make sure you have an emergency kit for travelling. They will come in beneficial if you break down and need to pull in on the side of the road. They should include jump leads, a high vis vest, a warning triangle, a tyre pressure gauge, a window breaker, and first aid kit.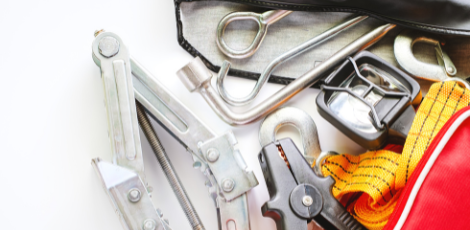 Sunglasses
It may be sunny if you're travelling in the Summer. It can be hard to see in the sun so to best prepare for that you should carry a pair of sunglasses in the car.
Spare Tyre
A spare tyre is vital, especially on a long road trip. You'd never know when you can get a puncture in your tyre, so it's best to have a spare one to change it. You should also know how to change a tyre if this does happen.
Safe Travelling
You should consider the following when going on a road trip to maximise your safety:
Plan your route with Google Maps, Waze or your Satnav.

Prepare what you need for the length of time you're going.

Ensure you have followed the car checklist, so your car is well maintained and ready to go.

Check the weather conditions and do not travel if there is a red weather warning.

Ensure you are insured and taxed and that your car has a valid NCT.

Pack essentials.
Get a quick quote online today with KennCo Insurance! Or call us on 01 409 2600.