If your car unexpectedly breaks down, it's important that you have the appropriate equipment to get your car back on the road as safely and quickly as possible. Many auto stores around Ireland now sell compact emergency car kits. But if you want to make sure that you're fully covered in the event of an breakdown or accident, it might be worth putting together your own kit.  Here's a list of items that you can include in your emergency car kit.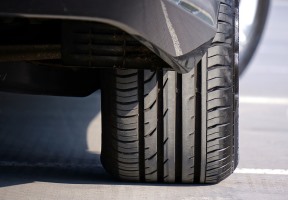 First Aid Kit
Depending on your car model, your car may come with a first aid kit already included. It is usually found in the back of the car, under the passenger seat or in the glove compartment. If not, it's a good idea to purchase one to store in your car. Having a first aid kit isn't just convenient in the event of an accident, its also useful to have it for non-car relate accidents or cuts when you're away from home.  
Jump Leads 
If you forget to turn off your lights or leave another power source running, you may find that your car won't start. By using jump leads, you can recharge your battery using another car and get back on the road in minutes. Don't forget that if your battery was completely flat, you should leave your car running for about 45 minutes to fully recharge your battery. 
Torch
Always keep a torch in your car. They don't take up much space but may come in very handy if your car breaks down at night time. Whether you need to inspect damage, a flat tyre, or make yourself more visible in darkness, a torch is a must have. 
Portable Phone Charger
If you car breaks down the last thing you need is for your phone battery to die too. Keep a portable phone charger in your car so that you can call for breakdown assistance or help no matter where you are. 
Hi-Vis Vest
If your car breaks down or you're involved in an accident, it's important that you have a hi-vis vest available if you need to stand on the roadside or outside your car. By wearing a hi-vis vest, it increases your visibility to other drivers and gives them additional warning that there is a hazard ahead. 
Car Warning Triangle 
It many European countries it is required by law to carry a warning triangle in your car at all times. Warning triangles are used in the event of your car breaking down and should be placed approximately 200 metres before a road hazard to give other drivers enough time to slow down.
If you've got a car on the road, why not call KennCo  for a car insurance quote today on 0818 25 20 25.