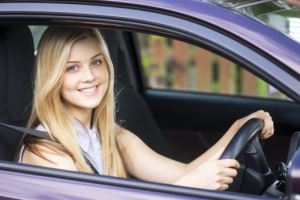 Car Insurance Fronting occurs when the main driver of a car declares someone else as the main driver (usually a parent) to reduce the cost of their insurance premium. 
Fronting is illegal and can result in the cancellation of your car insurance policy or a fraud conviction.
Why Do Drivers Front?
New or young drivers usually commit fronting because they traditionally pay higher car insurance premiums. 
Young drivers are considered a higher risk, which results in higher car insurance premiums. 
Due to this increase, some young drivers try to reduce their insurance premiums by setting up an insurance policy in an older, low-risk driver's name and adding themselves as a named driver. Sometimes, they may not even realize what they are doing is fraudulent. 
Why is Fronting Illegal?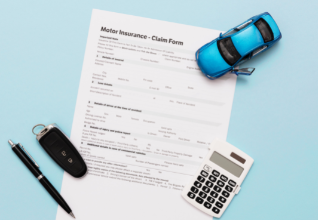 Car insurance premiums are calculated based on the risk of the driver making a claim in the future. The higher the risk of a claim, the higher the premium is. Insurance companies take many different factors into account when calculating a premium. For example, if a driver has had no claims for more than 5 years, KennCo reduces their premium by up to 64%. Their chances of claiming are much lower based on their driving history. 
Therefore when a driver with more experience pretends that they are the main driver to reduce the cost when the main driver is a high-risk candidate, the policy premium is not a true reflection of the risk involved. 
What Happens If Drivers Front?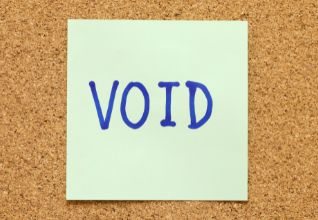 It may be tempting to risk fronting if you receive high insurance quotes. However, it isn't worth it in the long run. Fronting may void your car insurance, meaning that your insurer may not pay for any damage to your car if you make a claim. As well as being left to foot the bill in case of a claim, you may also be charged with insurance fraud. Having a criminal conviction can also have a negative effect on the price of your car insurance in the future. So the potential savings are not worth the risk. 
Car Insurance Fronting FAQ
Why does fronting happen?
Driving can be expensive for those starting off between the ages of 17-24. Parents may want to help by putting themselves as the main driver and adding their child as a named driver. They and their children are committing fraud and are breaking the law by doing so. 
Is car insurance fronting illegal in Ireland?
Yes, car insurance fronting is illegal in Ireland. It is considered a form of insurance fraud and can result in serious consequences, including criminal charges, fines, and the loss of your insurance coverage.
What happens if I am caught fronting on my car insurance in Ireland?
If you are caught fronting on your car insurance in Ireland, you may face serious consequences. Your insurance company may cancel your policy, refuse to pay out on any claims, and report you to the authorities. You may also face fines, criminal charges, and the possibility of a criminal record.
How can I avoid being accused of car insurance fronting in Ireland?
To avoid being accused of car insurance fronting, it is important to be truthful when filling out your car insurance application. Make sure to accurately list all drivers of the vehicle, including yourself, and do not list any driver as a primary driver if they are not.
How Can Younger Drivers Get Cheaper Insurance?
Before you buy your first car, it may be worth considering your car model's impact on your car insurance. We've compiled a list of cars that are cheaper to insure here. 
KennCo also takes into account any named driving experience you may have. 
Call KennCo for a quote today on 0818 25 20 25.