Looking for cheap car insurance? The cost of car insurance is a widely discussed topic at the moment. As we have stated previously, there are many factors influencing the increase in car insurance premiums, including under-pricing in the past and the cost of compensation in Ireland. But what can you do to get a cheaper quote? We've compiled a list of tips on getting cheap car insurance
Car Engine Size
Reducing the engine size of your car is a direct way to get cheap car insurance. The cost of your premium can increase dramatically if you drive a high-performance car.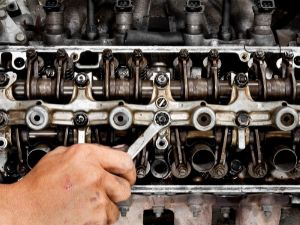 It may be tempting to buy a car with a higher engine size. Their acceleration and performance are usually much better, and you may require a larger engine if you're pulling heavy loads with your car.
But it's worthwhile to take a step back and ask yourself whether you need to buy a 2-litre car compared to smaller engine size. Not only will it reduce the cost of your car insurance, but it also reduces your car's fuel consumption and is kinder to the environment. On top of that, if you're driving a car manufactured before 2008, it may also lead to savings of more than €400 on your motor tax!
Along with the savings you can make on insurance, fuel and tax, it may also lead to safer driving. The reason your car insurance increases if you drive a higher-performance car is due to the increased risk of an accident. Driving a car with a lower engine size encourages you to drive more slowly and thus reduces your chances of being involved in a serious accident.
Spend Less Time on the Road
Spending less time driving your car reduces the likelihood of you being in an accident. We know that it's unrealistic to ask you to cut down your car trips, especially if you've kids who need to be dropped at school, football, dancing lessons, swimming…the list goes on. If you own a car, chances are that you usually need to be on the road. But you can make a conscious effort to cut down on the number of trips that you make per day.
Why not pick up your shopping on your way home from dropping off your kids instead of making two trips? You'll reduce your chances of an accident, save on fuel and help save our planet.
When you're filling out your car insurance application, you will usually be asked your annual mileage, and lower mileage usually means lower premiums!
Avoid Penalty Points
The number of penalty points you accrued can be a key indicator of your driving history for insurance companies. You will see an increase in your insurance premium after 4 penalty points or more with most insurance companies.
KennCo allows you 5 penalty points without adding anything extra to your premium. Penalty points last for 3 years in Ireland, so if you're caught driving while using your phone on one occasion and driving with worn tyres on another in the space of three years, you're likely to see an increase in your insurance premium.
The amount of offences that result in your receiving 3 penalty points has increased recently. Some of these include:
Failure to stop a vehicle before the stop sign/stop line
Failure to yield right of way at a yield sign/yield line
Crossing a continuous white line
Failure by vehicle to obey traffic lights
Failure to leave appropriate distance between you and the vehicle in front
Holding a mobile phone while driving
The driver of the Car or Goods vehicle not wearing a Safety belt
Failure by the Driver to comply with rear seat belt requirements for passengers under 17 years
You can see a full list of offences that incur penalty points on the RSA website. It goes without saying that you should always be aiming to drive safely enough not to accrue any penalty points. Not only does it help you to get cheap car insurance, but it also means you're a safer driver for yourself and others on our roads.
Install a Security System
Installing a security system in your car can help reduce your car insurance premiums. A security system can include an alarm, immobiliser, or tracker. These devices make it more difficult for thieves to steal your car, reducing the risk of a claim. Some insurers offer discounts for cars with security systems installed.
Add a Named Driver
Adding a named driver to your car insurance policy can help reduce your premiums. A named driver is someone who regularly drives your car and is listed on your insurance policy. Ensure the named driver has a clean driving record, which can affect your premiums. Avoid adding a high-risk driver to your policy, as this can increase your premiums. A named driver could be a parent, a partner or someone else.
Pay Annually
Pay Annually Paying for your car insurance annually instead of monthly can save you money. Insurance companies usually charge interest on monthly payments, making it more expensive in the long run. If you can afford to pay for your insurance upfront, it's worth doing so to save money.
Understanding Insurance Premiums for Cars:
The cost of car insurance can be influenced by various factors. Here's a deeper dive into some of the key elements that can affect your premium:
Vehicle Age and Model:
While newer cars might come with a heftier price tag for insurance due to their replacement cost, they often boast advanced safety features. These features can be your ticket to discounts on cheap car insurance. Remember, luxury cars, despite their allure, generally have higher premiums.
Location Matters:
Your postcode can play a surprising role in your quest for cheap car insurance. Urban areas with higher crime rates might push up your premiums, so it's something to consider.
How Often Do You Drive?
If you're using your car daily for commuting, you might see a spike in premiums. Less frequent use could edge you closer to that cheap car insurance goal.
Age and Experience of the Driver:
Young or inexperienced drivers might find it a tad harder to secure cheap car insurance due to perceived risks. But don't be disheartened; time and a clean record can change this.
Past Claims Can Haunt:
Your history with claims can cast a long shadow. For the best shot at cheap car insurance, try to maintain a claim-free record.
Summary
In summary, the lower the risk of being in an accident, the higher your chances of getting cheap car insurance. Lower speeds, reduced risk-taking and less time driving should result in you getting car insurance that you can afford.
If you'd like to get a quote today, ring one of our agents on 0818 25 20 25 or visit our car insurance quote page.
FAQS