Odds are, if you are interested in this article, you may be thinking of switching to an electric car, or maybe you already have and want a newer model. The first thing you'll be thinking is, what is the best electric car in Ireland? Electric cars are the future and the not-so-distant future. There is an increasing number of Irish drivers switching to electric cars. There are many reasons for this and one trending issue is the soaring price of petrol and diesel.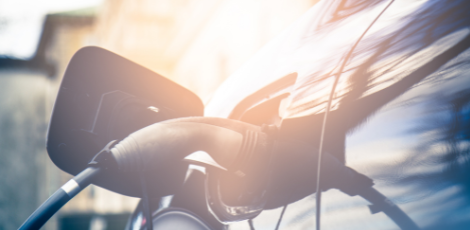 As we write this, more and more electric models are hitting the Irish market. Electric cars and their charging points are improving, so it's a great time to make the switch. Look at our list below of the best electric cars in Ireland in 2023. We rate the vehicles on various factors such as power, cost, style, driving, etc.
1. Hyundai Ioniq 5
Odds are you've seen one of these cars in the last year, which has made you glance twice. It's a very impressive electric car. The Ioniq 5 is Hyundai's most-awarded car ever, which shows just how well-designed this car is in all aspects. It looks sleek and modern, like something out of the future.
Inside the car is an incredible in-car experience. The interior sets them apart from the competition. On the driver's side is two 12.3-inch digital screens. One is a colour touchscreen containing the infotainment and sat-nav, and the other displays information for the driver. Access either Apple CarPlay or Android Auto on your touchscreen. The car also features wireless phone charging, which can be very helpful.
The Ioniq 5 has an electric-only powertrain which is available in multiple potencies. A standard-range battery with a single, rear-mounted electric motor generates 168 horsepower. The Ioniq 5 feels smooth to drive on a range of road types and athletic turning from side to side, which is great. Hyundai could improve the feedback of the steering wheel and a more firm suspension.
The standard 58kWh battery pack is estimated to provide 355 kilometres of range. The larger 77.4kWh pack can reach 430 kilometres with dual motors and 488 kilometres with a single motor. Ioniq 5 battery can be charged from 10% to 80% in about 18 minutes, according to Hyundai.
2. Tesla Model 3
Of course, we can not discuss electric cars without talking about one of the Tesla models and obviously, we had to choose the Tesla Model 3. The Tesla Model 3 is one of the world's best-selling electric cars. Tesla is a leading manufacturer of EVs worldwide. The Model 3 lives up to all the hype with its performance and look.
The Model 3 is almost silent to drive when gaining speed. The silence is quite surprising as it is fast and speedy in some versions. The Model 3 reached 0-60mph in an astonishing 3.5 seconds. An incredible feat for an electric vehicle.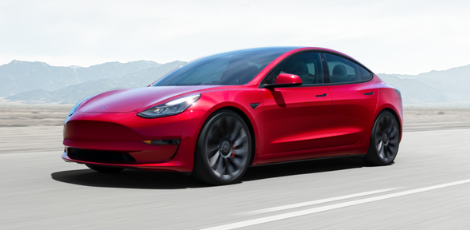 Next, you'll want to know the range of the Model 3. There are three versions available, each with a different estimated range. The base model claims a range of 438 kilometres. When you upgrade to the Long Range or Performance model, you increase the range to 506 kilometres for the Performance and an incredible 576 kilometres. The Tesla Superchargers are becoming even more popular in Ireland, which is an excellent benefit to Tesla owners around the country.
The interior of the Model 3 is very minimalistic. There are very few buttons, and you can control every function in the car from the big touchscreen, which can be found in the centre of the dash. The touchscreen is very easy to navigate.
3. Renault Zoe
The Renault Zoe has been around for a few years but was given a major update in 2020 with a new battery, bodywork and a newly furnished interior. The Zoe has a battery capacity of 52kWh and can give you an estimated range of 395km on a single charge.
You can fast charge the Zoe from its high-powered DC charging stations. It also has a "Slow" AC charging system that accepts 22kW charge from kerbside points. This means it can charge in around half the time of most competitors.
The new interior of the Renault Zoe is excellent. It features a large portrait touchscreen and more high-end materials than the old plastic feel of the older model. They have added new technology such as lane departure warnings, lane assist and blind spot monitoring, which help keep you safe on the roads and motorways.
4. Skoda Enyaq
Skoda Enyaq is a large SUV and is great value for money. It offers plenty of space for your family and a decent driving range. The Skoda Enyaq comes in 3 models – 60, 80 and 80x. Enyaq 60 holds a 58kWh battery, and the more expensive Enyaq 80 has a 77Wh battery. The 80x has a much more powerful dual-motor set-up and boasts four-wheel drive. Your range in a Skoda Enyaq ranges from 410 to 540 kilometres.
There is a touchscreen in the dashboard to control the air conditioning. It's very easy to see, but sometimes the software is not as responsive as you'd hope.
The Enyaq features a radio, built-in navigation, Apple CarPlay/Android Auto and two USB-C sockets. Two sockets can be added for rear passengers as part of Skodas Family Pack Basic.
5. BMW i4
The BMW i4 offers all the luxury and premium features you would expect. It provides an exciting sports thrill while remaining highly practical. The i4 falls under the M50 division and is the first electric car to fall under it.
The entry-level BMW i4 is a rear-wheel drive with a single motor and claims an impressive range of 590 kilometres. The price tag starts at around €65,000, which is quite expensive, but it is brilliant value for everything that's included. It sprints 0-100km/h in just 3.9 seconds which isn't far off the Tesla Model 3 Performance model. On the other hand, the i4 handles tight and bendy roads much better.
Looking to buy an electric car? We have some great tips for buying an electric car in Ireland.