Electric vehicles (EVs) are taking over the automotive industry, and it's no surprise why. They're environmentally friendly, cost-effective, and offer a smooth driving experience. If you're in Ireland and considering switching to an electric car, you're in the right place! This article delves into the cheapest electric cars in Ireland, offering comprehensive information on various models, features, and prices. Buckle up, and let's get started!
The Benefits of Electric Cars
Cleaner and Greener
One of the main reasons people switch to electric vehicles is environmental considerations. Zero-emission electric vehicles contribute to a cleaner environment and reduce carbon emissions. 
Cost-Effective
The initial cost of an electric vehicle can be higher than that of a petrol or diesel vehicle, but the low running and maintenance costs make it a wise investment. 
Quieter and Smoother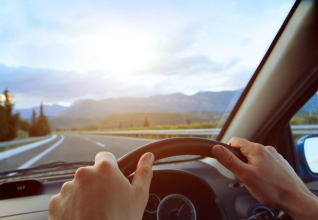 Electric cars offer a quiet and smooth driving experience, with instant torque and less noise than traditional engines.
Top Affordable Electric Cars in Ireland
Nissan Leaf
The Nissan Leaf has become a popular choice for those looking for an affordable electric car. Its 40 kWh battery offers a range of up to 270 km on a single charge. 
This reliable hatchback is roomy and comfortable, perfect for families and individuals looking for an economical and environmentally friendly vehicle. 
The Leaf also comes equipped with the latest safety and infotainment features, such as the ProPILOT Assist system and the NissanConnect EV app, allowing you to monitor and control your car remotely.
Renault ZOE
Renault's ZOE is another budget-friendly option. It boasts a 52 kWh battery with a range of up to 395 km, making it perfect for long-distance trips. 
ZOE's sleek design, practicality and advanced technology make it a great choice for affordable electric vehicles. Renault ZOE ensures a comfortable and enjoyable driving experience with its spacious interior and easy-to-use infotainment system. 
Moreover, it features various safety systems such as lane departure warnings and traffic sign recognition, providing peace of mind on the road.
SEAT Mii Electric
The SEAT Mii Electric is a compact, city-friendly car with a 36.8 kWh battery and a range of up to 259 km. This agile and stylish EV is perfect for navigating urban environments and tight parking spaces. 
The Mii Electric's interior is surprisingly roomy for its size, and the dashboard's simple design ensures a clean driving experience. It also features modern features such as smartphone integration for seamless access to navigation, music and communications on the go. 
Volkswagen e-up!
Volkswagen's e-up! is a small, affordable EV with a 32.3 kWh battery and a range of up to 258 km. This nifty city car is easy to drive and park, making it an ideal choice for urban dwellers. 
Compact but E-up! It offers a comfortable cabin with ample headroom and legroom for passengers. Its infotainment system supports smartphone integration, and safety features such as the Urban Emergency Braking function ensure a safe driving experience. 
Opel Corsa-e
The Opel Corsa-e offers a 50 kWh battery that provides a range of up to 337 km. A stylish option for those looking for an affordable electric vehicle. With a sharp exterior design and a fulfilling interior, it achieves both functionality and aesthetics. 
The spacious cabin provides ample room for passengers and luggage alike, making it an ideal choice for families or individuals who require extra space. 
The Corsa-e is also equipped with the latest safety features, such as forward collision warning and lane keep assist, ensuring a secure driving experience.
Peugeot e-208
The Peugeot e-208 is another contender among the cheapest electric cars in Ireland. It features a 50 kWh battery and offers a range of up to 340 km. 
The e-208's eye-catching design and compact size make it ideal for city driving. The interior is well finished with comfortable seats and a modern infotainment system that supports smartphone integration. 
The Peugeot e-208 also boasts numerous safety features, including automatic emergency braking and lane departure warning, providing peace of mind on the road.
MG ZS EV
The MG ZS EV is an affordable electric SUV with a 44.5 kWh battery and a range of up to 263 km. This versatile vehicle offers a spacious cabin, ample boot space, and a comfortable ride. 
The ZS EV is fully equipped with the latest technology, including an 8-inch touchscreen infotainment system, smartphone integration and advanced safety features such as Adaptive Cruise Control and Blind Spot Monitoring. 
The MG ZS EV is an excellent option for families or individuals seeking a budget-friendly electric SUV with style and substance.
FAQs about the Cheapest Electric Cars in Ireland
What is the range of the cheapest electric cars in Ireland?
The range of the cheapest electric cars in Ireland varies depending on the model, but most offer between 200 and 400 km on a single charge.
How long does it take to charge an electric car in Ireland?
The charging time depends on the power of the charging station and the battery capacity of the vehicle. Charging an electric car in Ireland usually takes 30 minutes to 12 hours. 
Are there enough charging stations in Ireland for electric cars?
While the charging infrastructure in Ireland is constantly improving, some areas still need more access to charging stations. However, home charging is a popular and convenient solution for many electric car owners.
What government incentives are available for electric car buyers in Ireland?
The Irish government offers a range of incentives and subsidies to promote electric vehicle adoption. These include electric vehicle purchase subsidies, home charger subsidies, and reduced vehicle tax rates. 
Are electric cars more expensive to maintain than petrol or diesel cars?
Electric vehicles generally have lower maintenance costs than petrol and diesel vehicles because they have fewer moving parts, no oil changes, and no exhaust system maintenance. 
Is charging an electric car at home or at a public charging station cheaper?
Charging an electric car at home is often cheaper than using public charging stations, especially if you have access to off-peak electricity rates.
Wrapping Up
Ireland's cheapest electric vehicles offer a great opportunity to switch to greener and more economical means of transport. With different models, features and price points, electric vehicles are suitable for every need and budget. With Ireland's charging infrastructure improving, there's never been a better time to join the electric vehicle revolution. 
Kennco Services