Buying an electric car in Ireland is becoming increasingly popular as people actively try to reduce their carbon footprint. In 2021 the sales of electric vehicles doubled to the previous year, according to new data from the Society of Irish Motor Industry (SIMI). The rise in sales is a positive for car manufacturers looking to switch to electric vehicles in the coming years.
Buying an electric car may be new for drivers, and they may be unsure of what to look for and what not to look for in an electric car. So, if you're looking to make the switch today, you should be fully informed before making any purchase. That's why we have answered some popular questions about electric cars.
Should I Buy a New or Second-Hand Electric Car?
Nowadays, there are numerous electric car choices, from the Audi e-Tron to the Tesla Model 3. There are brilliant options out there for every driver.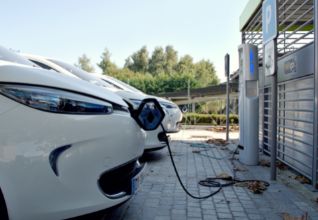 Electric cars have been around for a while, and there are good choices for buyers looking to get second-hand electric cars. As with buying any second-hand car, you have to be aware of the car's history. You should carefully check the car's battery and warranty before purchasing. If there are any issues with the car battery, it could be a problem for you, and a new battery could be expensive, especially if you're out of warranty. You should have a mechanic look over the car to see everything working.
Will I Save Money Switching to an Electric Car?
Although electric cars are more expensive, they are much cheaper to run than petrol or diesel cars. There is less wear and tear on electric cars as there are fewer moving parts. While you are saving money on fuel costs, you will see an increase in your electricity bill, but it still costs much less than fuel.
The government scheme provides a grant of up to €600 towards purchasing and installing a home charger unit. Grants are also available for installing a home charger unit for Irish electric vehicle owners. You can find more details on the SEAI website.
Your motor tax bill will also be significantly reduced, as, in Ireland, the road tax is calculated by the emissions level of your vehicle. An electric vehicle falls into the lowest motor tax bracket, just €120 a year.
Are There Grants Available For Electric Cars?
Ireland has incentivised drivers to shift towards electric vehicles by offering grants and toll incentives. A maximum grant of €5,000 is available for new electric vehicles when purchased privately. The vehicles must cost over €14,000 to receive the grant, and the EV must be on their approved list. For more details on the grant, read more.
Should I Buy an Electric Car or a Hybrid?
Many people may consider the step from a petrol or diesel car to an electric one a big move. Many drivers purchase a hybrid model as a stepping stone to buying an electric car. This can make the transition a little easier.
If you go for a hybrid model, you will still need a home charger, so you should find a suitable area to install one. Hybrid models will not require as much power, but they will still need to take some fuel.
What Electric Car Should I Buy?
You should consider many factors for choosing the right electric car for you. You should think about what features you need to have in the car. Do you want an electric car with lots of new technology, or do you not mind? It will cost more for extra features, but it's up to your preference.
What are you using your car for? Will it be for short commutes or long commutes? If you're not travelling much, you could purchase the Nissan Leaf, which has a range of 149 miles, whereas the Tesla Model S Plaid edition can go a whopping 400 miles.
Have a Recharge Plan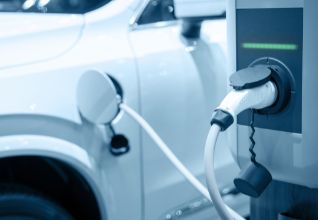 You should know how you will charge your electric vehicle before purchasing one. Are you installing a home charger or not? We recommend installing a home charger as it makes the process easier for you and your commutes. Are there public charging stations nearby if you don't plan to install a home charger? For example, you will need to know where it is and where there are charging stations near your work. If they're busy, you will need to think of backup stations. We recommend installing a home charger so you're fully charged before every commute.
Bottom Line
Swapping a petrol or diesel car to an electric car can be daunting for first-time buyers with all the factors you need to consider. You should not be intimidated by the switch but be excited.
Of course, not everyone will want to buy an electric car, but there are lots of great benefits that come with owning an electric car. The industry has come a long way, and more electric models are available.
Popular Electric Cars in Ireland
Hyundai Kona Electric: This electric SUV has a range of up to 484 km on a single charge and is equipped with fast charging capabilities.
Renault Zoe: The Renault Zoe is a small electric hatchback with a range of up to 395 km on a single charge. It is also available with fast charging capabilities.
Nissan Leaf: The Nissan Leaf is a compact electric hatchback with a range of up to 385 km on a single charge. It is also available with fast charging capabilities.
Volkswagen e-Golf: The Volkswagen e-Golf is a compact electric hatchback with a range of up to 201 km on a single charge.
Kia e-Niro: The Kia e-Niro is an electric SUV with a range of up to 455 km on a single charge. It is also available with fast charging capabilities.