Have you ever considered how to make your car trips more comfortable, practical, and secure? The correct accessories for your vehicle are the solution, of course. These tools not only make driving more enjoyable, but they also help you be more prepared for unforeseen circumstances. Let's explore some of the must-have car accessories for the year.
Essential Car Accessories
Car Phone Holder
In the era of smartphones, a car phone holder is a must-have. It allows you to safely use your phone for navigation or hands-free calls, keeping your eyes on the road.
USB Car Charger
A USB car charger is a lifesaver on long journeys. It ensures your devices stay powered up, so you never miss a call or lose your way due to a dead phone battery.
Bluetooth Car Kit
A Bluetooth car kit lets you stream music, make hands-free calls, and even listen to text messages. It's a simple way to make your ride more enjoyable and safe.
Portable Jump Starter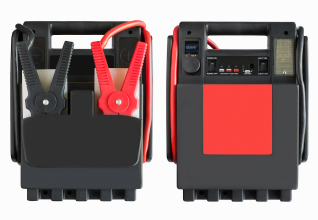 A portable jump starter is like having your roadside assistance. It can save the day when your car battery dies, quickly getting you back on the road.
Car Vacuum Cleaner
A car vacuum cleaner helps keep your vehicle clean and tidy. It's perfect for removing crumbs, dust, and other debris accumulating over time.
Tyre Pressure Monitoring System
A tyre pressure monitoring system keeps track of your tyre pressure, alerting you if it gets too low. This can help prevent tyre blowouts and improve fuel efficiency.
Car Seat Cover
Car seat covers protect your seats from spills, dirt, and wear and tear. They also add a touch of personal style to your vehicle's interior.
Car Boot Organiser
A car boot organiser helps keep your boot tidy and maximises space. It's perfect for storing emergency supplies, shopping bags, and other items.
Dash Cam
A dash cam records your journeys, providing valuable evidence in case of accidents. It's a small investment that can offer big peace of mind.
GPS Navigation System
A GPS navigation system ensures you always keep your way. It provides real-time traffic updates and precise directions, making every journey smoother.
Car Air Freshener
A car air freshener keeps your vehicle smelling fresh and clean. It's a simple accessory that can greatly impact your driving experience.
Car First Aid Kit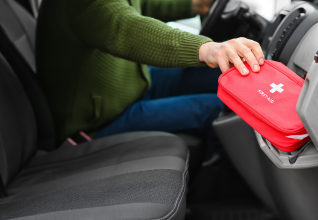 A car first aid kit is essential for dealing with minor injuries on the road. It's a small item that can greatly help in an emergency.
Car Cover
A car cover protects your vehicle from the elements when parked outdoors. It can prevent damage from the sun, rain, and even bird droppings.
Conclusion
Equipping your car with these accessories can significantly enhance your driving experience. They offer convenience, safety, and peace of mind, making every journey more enjoyable. So why wait? Start accessorising your car today!
FAQs
What are the most essential car accessories? 
The most important car accessories, such as a car phone holder, USB car charger, and portable jump starter, enhance safety and convenience.
Are car accessories worth the investment? 
Yes, car accessories are worth the investment. They can enhance your driving experience, protect your vehicle, and even help in emergencies.
Can I install these accessories myself? 
Most car accessories are easy to install yourself. However, some may require professional installation.
Where can I buy car accessories? 
Car accessories can be purchased online, at auto shops, or from car dealerships.
Do all cars need the same accessories? 
While some accessories are universally helpful, others may depend on your specific needs and the type of car you drive.
Kennco Services