As the summer holiday season begins to slow down and the security lines are not as hectic, we have a few tips that will help you while travelling solo, with your family or with friends. Getting through airport security can be stressful at any time of the year for some people, but with some pre-airport prep, you can simplify the entire process.
1. Prepare liquids in a sealed security bag
Each passenger can bring up to 10 Liquids under 100ml each in their hand luggage. All liquids must fit into a 1-litre plastic security bag supplied at the airport. All other liquids should be placed in the checked-in luggage. Aerosols are not permitted, while medication, baby food and special dietary products are permitted in your hand luggage.
To speed up time at the security check, the sealed bag of liquids should be taken out of your hand luggage at security and placed in the trays provided. Electronics should be removed and placed in a separate tray while going through security.
2. Have travel documents secure and easily accessible
A travel wallet is great for keeping essential travel documents such as your passport, printed boarding passes, accommodation paperwork and travel insurance together and is easy to access. For more travel gadgets read our list of 10 tips for smart travelling.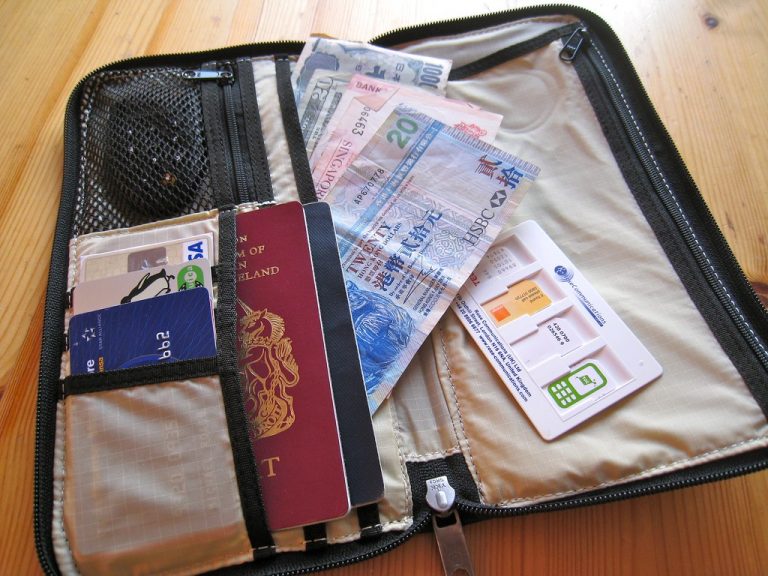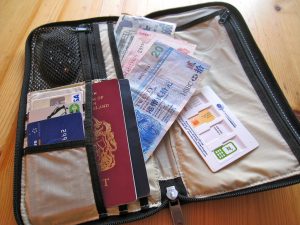 3. Make sure all items in your hand luggage meet security requirements
Pack your own hand luggage to avoid any unexpected items in your luggage and avoid potential extra checks on your bags. If you are unsure what classifies as a prohibited item, see below:
What items are prohibited?
– Guns, firearms and other devices that discharge projectiles
– Stunning devices. E.g. Stun guns, tasers, gases or sprays
– Objects with a sharp point or sharp edge. E.g. knives, razor blades, scissors, swords, sabres
– Workmen's tools. E.g. crowbars, drills, saws
– Blunt instruments
– Explosives and incendiary substances and devices
A full list is available to view on the Dublin Airport website.
4. Bring the correctly sized number of cabin bags/items
You must check your airline for the exact size permitted for cabin bags. Some airlines allow for 1 small handbag on board, while some will allow a 10kg hand luggage case and a handbag or laptop bag. Bringing items not included in your airline ticket will result in an extra charge being applied at the airport and will cause you to delay on boarding the aircraft.
5. Give plenty of time at the airport
The DAA recommend you arrive a minimum of 90 minutes before your flight departure time but giving yourself extra time will allow for any stops needed in the airport or unavoidable delays that may occur. During exceptionally busy times, the airport may advise leaving extra time in the airport due to longer wait times.
Dublin Airport's twitter account posted an image of confiscated items from passengers going through security this August in Dublin Airport.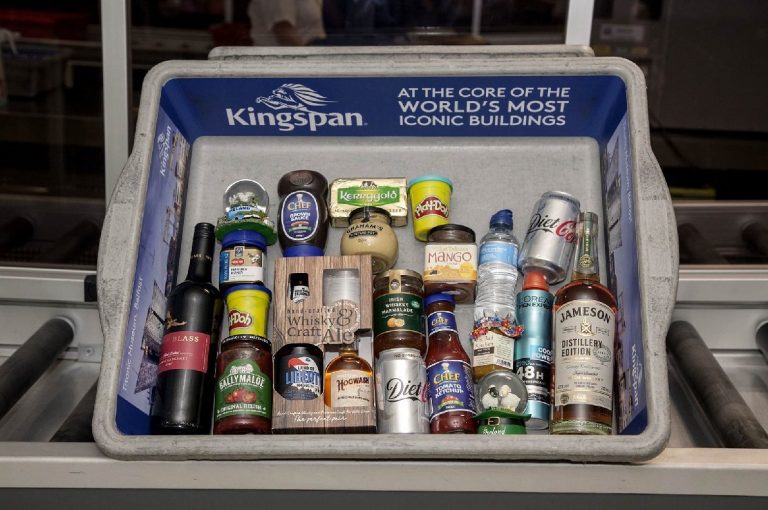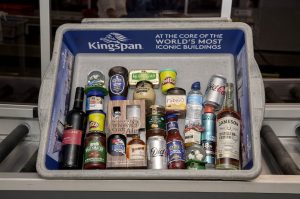 Buy travel insurance before you go abroad on holiday to get the benefit of our cancellations and curtailment feature.
Kennco Services