Like most people you are probably dreaming of past holidays or where you would like to visit in the future when it is safe to do so. Travelling can mean different things to everyone. You could be going on a family holiday, travelling back to your home town/country, adventuring around the world or taking a relaxed city break over a long weekend. Wherever you decide to travel to next, there is something for everyone so you can cater for the holiday you want. Here is our top 5 dream destinations.
1. Tokyo, Japan
Culture, food, nature and modern cities are among the things that drawn you to Japan. It has something for everyone and attracts visitors from all over the world. Because of Japans staple temperatures throughout the year, anytime is a good time to visit Japan. However, April is the beginning of the cherry blossom blooming so if nature and outdoors are a big part of your trip, this would be a great time to explore. Tokyo city and suburbs are made very accessible through its criss-cross subway lines. Make sure to visit retail districts to experience quirky fashion. Eat your way through the many themed restaurants, street food and food markets for every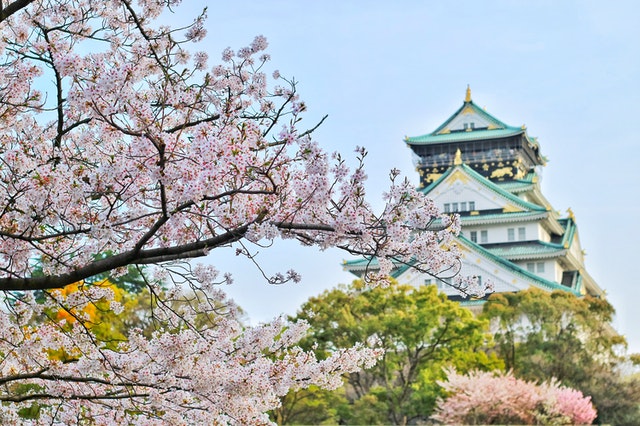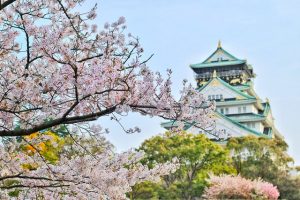 food lover's dream. Some must see are Mt. Fuji just outside the city at the viewing spot, Mount Takao. Check out Tokyo Tower for breath-taking views of the city. For any history lovers, visit Asakusa where you can see the 7th century temple of Sensoji.
Make sure to venture out at night time to truly experience something different. Tokyo by night is a truly different experience than at day time. You can choose a robot music show, karaoke bars, local bars, upmarket chic bars or many of its late bars and night clubs.
2. Sweden
If you have been watching Normal People you will have noticed the sheer simplicity of the country. In particular the north area called Luleå also known as Sweden's Lapland. The tourist season here runs in both winter and summer meaning you could visit here at any time of the year and have a very different experience. Winter time revolves around the coldness and snow. You can do activities like Dog sledding tours, snowshoe walking tour, northern lights tour, ice fishing or snowmobile. Summer activities are all still based outside and Sweden is known as the warmest Nordic country in summer with max temperatures reaching 23 degrees Celsius. Summer activities include fishing, forest kikes and kayaking. If driving is your thing, and you want an adventure with a difference, you can do a self-drive holiday. This lets you explore the northern country and Lofoten and Senja Island in Norway. This route would take 13 days and 12 nights and is recommended only during May – October.
3. Mexico
For sun, culture and food alone, Mexico is well deserving of a mention in our list of dream locations. Whether you want to backpack through the country or stick to the resorts, you have plenty options to choose from. If you are going for a resort make sure you pick one that is close to cultural spots so you can take day trips or overnight trips to take in the rich history. A perfect spot would be Mexico's Yucatan Peninsula that combines sunny sands and Mayan ruins. If a resort is more your thing, Cancun is always a luxurious option with spas, restaurants, shops and margaritas galore. The top tourist spots when staying on the Yucatan Peninsula to visit include the famous Chichén Itzá, Ik Kil cenote and Vallodolid. This will immerse you in the Maya ruins and the colonial city of the past.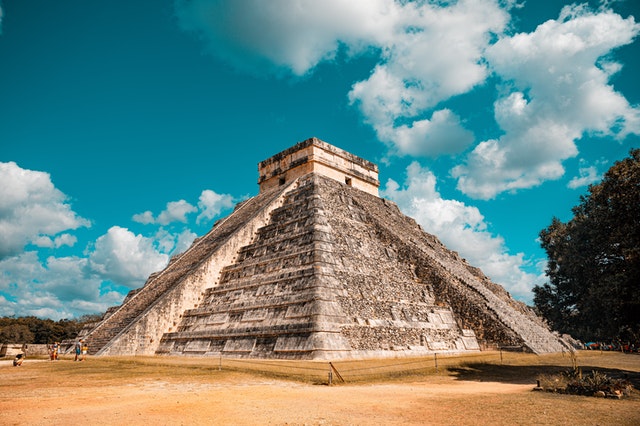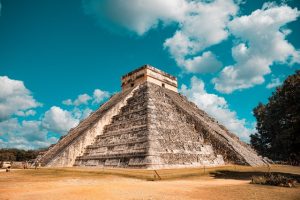 4. Abu Dhabi, UAE
When you enter Abu Dhabi you will be greeted with a massive contrast of old and new, traditional and modern. You can choose to visit and stay in luxury or enjoy a simpler local experience (which will still no doubt be luxurious just be nature alone). There is so much to do and see while in Abu Dhabi. Be sure to enjoy your hotel and its amenities but don't forget to visit all the amazing cultural spots too. It can be compared to a visit to Las Vegas in some ways in that you enter into a bubble when in Abu Dhabi. The top attractions for your list should be Sheikh Zayed Grand Mosque, Louvre Abu Dhabi and Corniche waterfront. You could also take a day trip to Dubai, do a desert safari and visit Ferrari World Theme park for different levels of adrenaline.
5. Costa Rica
Costa Rica is the perfect holiday for those who like adventures, wildlife and nature. You can zipline through forests, enjoy surfing in the sea and hike through the tops of clouds. Visit the  5 most active and visited volcanoes in Costa Rica Arenal, Irazu, Poas, Rincon de la Vieja, Tenorio, and Turrialba. The jungles are home to many wildlife and you cam visit many national parks. If waterfalls and relaxing are more your thing you will enjoy its beaches and swimming in pools of clear water under the waterfalls of La Paz, Volio and La Fortuna. For a city experience visit the capital city in the centre of the country, San José.
According to the Irish times here's the list of countries that are welcoming back tourists throughout the summer:
Spain
UK
France
Greece
Italy
Portugal
Turkey
Malta
Cyprus
Germany
United States
Thailand
Netherlands
Austria
Belgium
Mexico
Iceland
Please seek the guidelines from the Department of Foreign Affairs and current public health guidelines when considering travelling in and out of Ireland. If you are planning on taking a trip abroad this year, make sure you take out travel insurance from when you book your holiday. This will allow you to take full advantage of our cancellation benefit should you have to cancel you or your families trip. Get a travel insurance quote and purchase anytime online.
Prepare for getting back to travelling with our quick airport security tips. You can assume masks, hand sanitiser and hand hygiene will be part of our lives for the foreseeable so why not think how you will work around these requirements too.