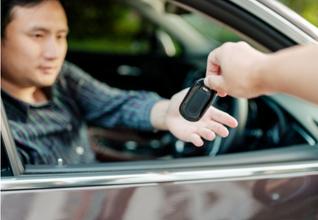 Purchasing your first car is an exciting moment in your life. You've done all your lessons and passed your test, so it's finally time to get your own car. As exciting as it can be, it can also be costly. As a first-time driver, you are more than likely a young driver who may not have lots of money. We were all that age once. You want something cheap to insure for your first car, safe and easy to drive. Below are some recommendations on cars to buy in 2024 for first-time drivers.
Buying a New vs Old car
We would all love our first car to be a brand new car, but we don't all have this luxury. When buying a new car, you will get a long manufacturer's warranty on it should anything go wrong with your car. But you need to realise the moment you drive that car out of the dealership, it decreases in value. Buying second-hand is usually a great place to start if you're a first-time driver. There are some risks associated with buying second-hand cars from a private seller. Buying from a dealership is a much safer option, and you will get some protection. Most dealerships will offer a period of warranty with a car, dependent on the age of the car, in case any small issues arise in the first few months.
We have a dedicated blog on buying your first car, which goes through all the different factors you should consider to lower the price.
Where To Buy Cars Online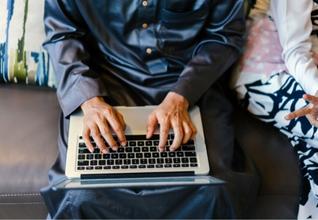 There are several online platforms where you can view cars to purchase from private sellers and dealerships. These are a few which our customers have used:
Carzone: Carzone is one of the most popular websites to buy cars with thousands to choose from. You can even filter searches between new and used cars if you have decided which to choose.
Carstore.ie: This website is run by Kearys Motor Group. They have over 700 used cars on display on their website. All their cars are listed with full details. All cars come with a full history check so that you have peace of mind buying your new car.
Cars.ie: This site has over 41,000 new and used cars around the country. They are primarily from dealerships, so you will have buyer protection from them.
How To Purchase a Car Online
As you can see above, there are some great websites to look at cars to purchase online. When looking for a car, you should know the following:
Minimum/ Max year you would purchase

The minimum/maximum price you'd pay (your budget)

The Body Type

The make and model (if you have a car in mind)
Once you know these details, you can input them into your filters to get a more refined search. The website will tailor the search results to your liking.
Once you find a car you're interested in, email the dealer for more information.
The best first cars for new drivers in 2024
Here we have found some excellent cars for first-time drivers. 
Volkswagon Polo
Volkswagen Polo stands as a testament to quality and reliability. It's a compact car, yet spacious inside, offering new drivers a comfortable and safe environment to hone their skills.
The Polo boasts a range of tech features, including a touchscreen infotainment system, smartphone integration, and a host of safety aids like adaptive cruise control and emergency braking. Its precise handling and smooth ride quality make it a favourite among young drivers. The car's build quality is solid, echoing Volkswagen's reputation for durability and excellence.
Ford Fiesta
The Ford Fiesta is a classic choice for new drivers, renowned for its agile handling and smooth ride. It's a car that feels as comfortable zipping through city streets as it does cruising on motorways.
Inside, the Fiesta is equipped with features that make driving a pleasure. Think of a user-friendly infotainment system, Apple CarPlay and Android Auto compatibility, and a spacious interior. Safety is also a strong point, with various assistive features to keep the driver in control and passengers safe. Plus, its economical fuel consumption makes it a wallet-friendly option for those looking to save on running costs.
Toyota Yaris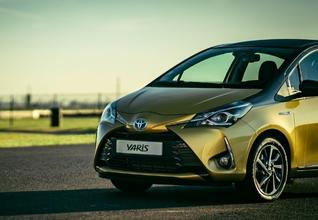 The Toyota Yaris has always been a popular car for first-time drivers. They are an affordable car and feature exceptional fuel efficiency getting you further, meaning fewer stops and less fuel to purchase.
Safety tech is excellent on the Yaris. There are numerous safety features such as a low-speed pre-collision system, advanced airbag system and a tyre pressure monitoring system.
There are many tech features on the newer Yaris models, such as a 7″ touchscreen interface for audio and Bluetooth connectivity with your phone.
Seat Ibiza
The SEAT Ibiza stands out with its sporty design, impressive fuel efficiency, and responsive handling. It's a car crafted for those who want a dynamic driving experience without compromising on safety or comfort.
The interior is a blend of style and functionality, featuring a touchscreen infotainment system, ample legroom, and a range of safety features to instill confidence in every new driver. The Ibiza's performance is as impressive as its aesthetics, offering a smooth, responsive driving experience that makes it a favourite among the younger demographic.
Volkswagen Up!
The Volkswagen Up! offers young drivers the perfect first car. It offers phone connectivity, a brilliant three-cylinder engine, and is easy to drive. If you're a nervous driver, the Volkswagen Up will have you oozing in confidence in no time.
The Volkswagen Up! is a brilliant city car for short commutes and has a small engine meaning it won't break the bank to get insured on it.

Suzuki Swift
The Suzuki Swift is a gem for first-time drivers, combining efficiency, agility, and style in one compact package. It's a car that's as fun to drive as it is practical, making every journey an enjoyable experience.
Inside the Swift, drivers are greeted with a host of features including a user-friendly infotainment system, smartphone connectivity, and a comfortable, spacious interior. Safety is paramount, with the Swift boasting features like adaptive cruise control and lane assist. Its economical fuel consumption and low emissions make it an eco-friendly and budget-conscious choice for new drivers.
Hyundai10
The Hyundai i10 is a reliable and roomy car that will help build confidence for all first-time drivers. The i10 feels great to drive at high speeds and is easy to handle, even for nervous drivers.
You get plenty for your money, too, with a Hyundai i10. It features electric windows, air conditioning, and a radio with Bluetooth connectivity. There is also a 7″ touchscreen interface with a sat-nav to help you navigate the new roads. If you purchase it new, you will be able to avail of Hyundai's five-year warranty.
KennCo specialises in young driver car insurance so be sure to get a quote online or call our agents on 014092600 for a quote over the phone. Purchase online 24/7 with payment options available.