Realistic Alternatives to Diesel Cars
For two decades, the Irish people have had a love affair with diesel cars and the savings they provide in fuel costs. However, with the recent VW Group scandal & increased uncertainty over Diesel powered vehicles, many Irish drivers appear more open than ever to the idea of looking for an alternative to diesel cars. Despite the recent advances in petrol powered cars and improvements to their fuel efficiency in particular, it is their hybrid- powered relatives that may make more sense.
Here, we take a look at the current hybrid vehicle options:
Toyota Prius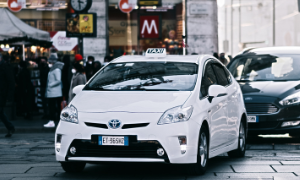 The post-2009 spec Prius was a huge improvement on the original in terms of both interior and exterior looks. It has proved itself to be very reliable and matches the majority of its diesel fuelled competitors for both efficiency and comfort.
MPG: 72 (average combined)
Engine: 1.8 VVTi Hybrid
Emissions: 89g/km (Annual Tax €170)
* The Toyota Auris is also available with the Hybrid engine and provides the same performance as the Prius for those who may prefer the looks of a hatchback.
For more information check out the their website www.toyota.ie
Honda Insight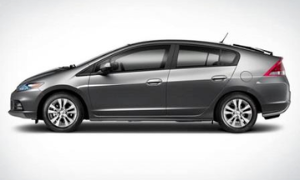 The Honda Insight was launched in 2009 and provided a very affordable alternative to hybrid car buyers. While it is not as refined or attractive as its main rivals, it more than makes up for it in fuel efficiency and the savings provided when purchasing in the first place.
MPG: 68 (average combined)
Engine: 1.3 IMA
Emissions: 96 g/km (Annual Tax €170)
* Honda also offer the Hybrid powertrain in their sporty 2-door CR-Z which was around between 2010 and 2013.
For more information check out www.honda.ie
Lexus CT200h
Based on the Toyota Prius, Lexus launched the very stylish CT200h in 2011 with the view of turning the heads of the large diesel-powered market. Using the very reliable and efficient chassis of the Toyota Prius, the Lexus provides a luxury alternative to its rivals. This, of course, does mean a higher price tag to begin with.
MPG: 74 (average combined)
Engine: 1.8 VVTi Hybrid
Emissions: 87g/km (Annual Tax €170)
* Lexus also offer a 3.5 litre Hyrbid option in their RX SUV range should your budget allow. Despite the large petrol engine, the Hybrid technology allows the RX to reach 44mpg on average.
For more information check out www.lexus.ie
Although it is unlikely that Hybrids take over the market in the next couple of years, it certainly is welcome to finally have genuine alternatives to diesel cars. You can also be safe in the knowledge that whether you're a fan of hybrid, diesel or petrol powered cars, KennCo will have you covered with our range of Car Insurance policies.