Staying local this summer is giving people in Ireland a chance experience what is right on our doorstep. Many people choose staycations in Ireland each year whether it's for a long weekend break away or a week or two weeks on the other side of the island. Ireland has a very good domestic tourism market due to the many luxury hotels, spa facilities and self-catering accommodation. There really is something for everyone on all budgets. Here's our 7 staycations in Ireland ideas to keep you busy.
Cork – A night in a Treehouse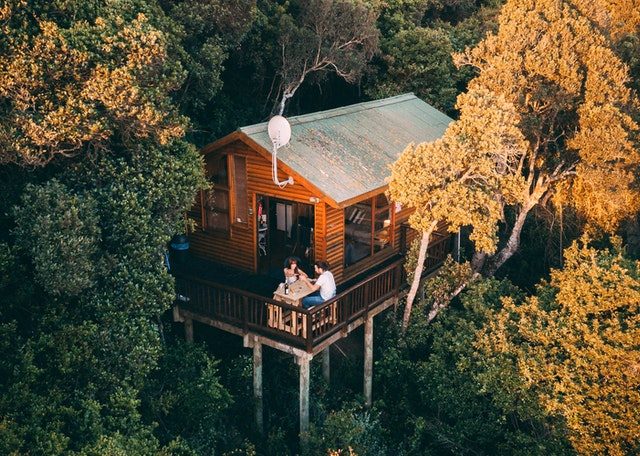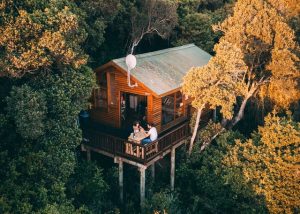 When was the last time you sleapt in a treehouse? If ever. This is  a truly unique way to spend a night away in Cork. A night in this Urban Tranquilatree is described as a real tree house that is fully insulated and 6 metres off the ground. The 1 bedroom and 1 bathroom tree house is only a 5 min walk from Cork city so you can access all the city has to offer on foot.
Price: €150 per night for 2 people
Dublin – Boutique Hotel
If you are looking for a boutique hotel stay in the capital city, The Dean is the option for you. Music lovers will appreciate the Marshall speakers and record players in these specially designed rooms. Everything you see in this boutique hotel is for sale. The rooftop bar and restaurant will take you from breakfast with a view to evening drinks on the outdoor rooftop. In the middle of the city, it is a very accessible hotel to the whole city and it's nightlife.
Price: Hi-Fi room €249 for 2 people on a Saturday night.
Stay at Home
Maybe you have been working all throughout the covid-19 lockdown in Ireland and you want nothing more than to stay at home for your annual leave. Or maybe you have enjoyed your time at home so much you want to take your annual leave and stay in your own home. A lot of us have gotten used to staying at home and have come up with some interesting ways of keeping busy. Here's some ideas bringing a new meaning to staycations in Ireland:
Paint
If you didn't get around to painting your house during lockdown, we have all the painting tips you need to be a pro. If getting some odd jobs done is your thing all you need to do is go to your local hardware and get your supplies.
Drive in cinemas
Drive in cinemas are popping up all over the country so you can get the whole family out for a night at the movies. They are showing all types of films and even have some good nostalgic throwbacks on the schedule. Grab your homemade snacks, popcorn and blanket and book your tickets.
Home Cinema
If drive in movies aren't your thing why not bring the cinema experience to your sitting room.
Picnics
Picnic in your garden, visit a friend's house while maintaining social distance or head to the local park for a homemade picnic. This is a great way to get kids involved in making some food and getting out of the house. Add a theme to your meals to add something different. Maybe you are in Paris eating croissants today and Mexico tomorrow for some Burrrito's and Taco's.
Game night
Get the monopoly out and prepare for a family or friends game night. Everyone can bring a game of their choice, add some food and drinks and you have a party.
Athlone – Bay water sports
Ireland's largest inflatable waterpark is back open on July 1st. Open during rain or sun so you won't need to worry about your day being cancelled. Picnic areas, cafes and hotel are all on site to make it a day trip or an extended stay.
Price: 1 Hour Admission Adults = €20, Children = €15. Add Kayaking, Pedal Boards or stand up paddling activities from €10 per hour.
Glamping – Loughcrew, Co. Meath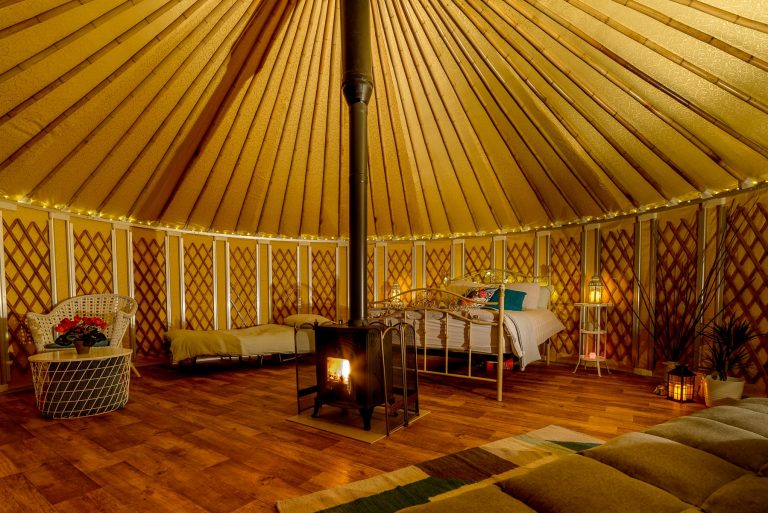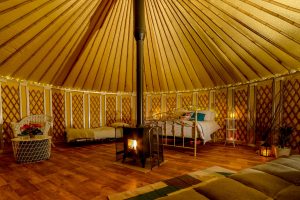 Camping isn't for everyone so why not treat yourself and try glamping. Glamping is available throughout Ireland and is even getting popular at music festivals throughout the country. It is something different to try and will save your back from the aches and pains of sleeping directly on the ground.
Loughcrew is a Megalithic centre in county Meath offering a range of tours to add to your experience. Tours include Maggies cottage tour, Loughcrew guided tour and Celtic Boyne Valley Tour. These experiences will take you back 5,000 years and you will see the Hill of Tara, Trim Castle, Loughcrew and Uisneach and The Cairns at Slieve na Calliagh. Loughcrew are always adding to their range of Yurts as demand continues to grow, a must try for your staycation in Ireland. They also offer the option for itinerary's for your stay where they will plan out your adventure for you – even better.
Price: 2 nights in Yurt for 2 people = €270
Spa Break
Farnham Estate is the perfect spot for an adult only spa weekend. Everything is on site so you don't need to leave once you arrive. The 44,000 sq ft Health spa is complete with Indoor and outdoor Hydrotherapy pool and treatment rooms. There are three options for dining during your stay for breakfast, lunch and dinner. Enjoy the outdoors with 1,300 acres of countryside, forest and Lakelands at any time during your stay. See their website for all spa weekend deals and offers.
Price: 2 nights B&B and 1 Dinner for 2 people is €458
Center Parcs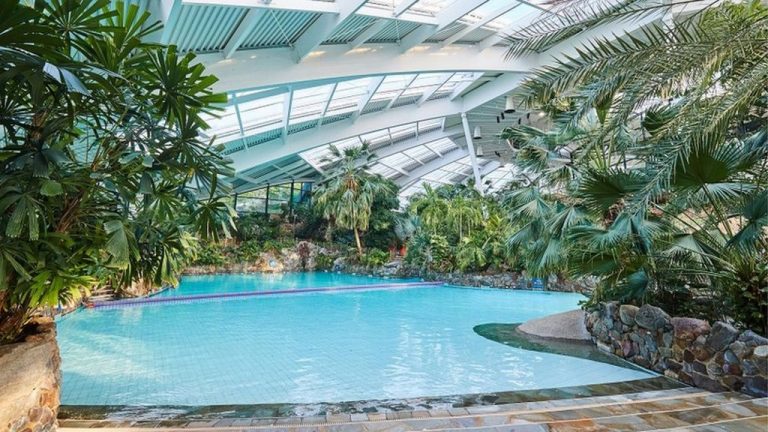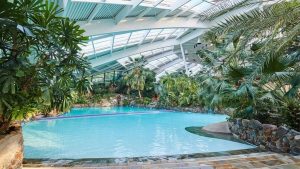 Although the Longford location is set to reopen in July, you can book your staycation here now. This is a very family orientated option. Whether you are going with extended family or groups of friends, it is a perfect place for groups. With 4 different types of accommodation available each family unit will have their own private space. They have over 100 indoor and outdoor activities and 10 restaurants. Some activities and facilities may be impacted by social distancing guidelines but no doubt Center Parcs will do their best to facilitate everyone.
Price: Weekend 3 nights 2 Adults, 2 Children from €1099.
There are so many exciting options for staycations in Ireland and something to suits everyone and any budget. Whether you like adventure holidays, relaxing holidays or cultural trips, Ireland has it all. If you are itching to get back on a plane this summer, we have the dates for countries opening up to tourists this summer for you.
Remember, even if you are opting for staycations in Ireland this summer, be sure to book your travel insurance. KennCo travel insurance offers cover when one night accommodation is pre-booked in Ireland. Get a quote on our website or see all the features of our travel insurance.