We've all had those moments where we weren't paying attention to a task we were doing. Sometimes it can happen at the petrol station. If you've accidentally put the wrong fuel in your car, don't worry – you're not alone. 
In Ireland, this happens to thousands of motorists every year. But it's important to act quickly to avoid any potential damage to your vehicle. 
In this post, we'll guide you through the steps to take if you've put the wrong fuel in your car.
Don't Start the Engine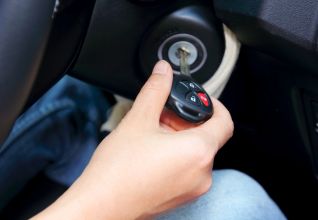 If you realise that you've put the wrong fuel in your car, you should first avoid starting the engine. Starting the engine will circulate the incorrect fuel throughout the engine, potentially causing severe damage. Instead, remain calm and turn off the ignition if you've accidentally switched it on.
Inform the Petrol Station Staff
Once you've ensured your engine is off, inform the petrol station staff about your mistake. They are well used to this and can offer assistance or advice on steps to take. 
Call a Breakdown Service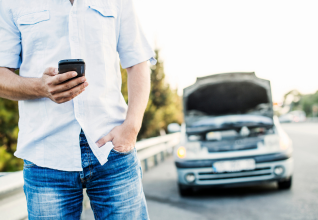 In Ireland, various breakdown services can help when you've put the wrong fuel in your car. Some insurance companies offer dedicated fuel assist services that can drain and clean your fuel system on-site. Be sure to explain your situation clearly, including the fuel you've mistakenly used, so that they can provide the best possible assistance.
Don't Attempt to Drain the Fuel Yourself 
While you may want to try and resolve the issue yourself, draining the fuel system is a job best left to professionals. Doing it yourself can be dangerous and could result in further damage to your car or harm to yourself. Hang on tight, and the problem will get solved.
Check Your Insurance Policy 
Some car insurance policies in Ireland include coverage for misfuelling incidents. Contacting your insurance provider to determine if your policy covers this situation is a good idea. They can guide you on the next steps and any potential claim you may need to make.
Get Your Car Checked by a Mechanic
After the wrong fuel has been drained from your car, it's essential to have a professional mechanic inspect your vehicle. They will be able to assess if any damage has been caused. If it has, they can then recommend necessary repairs. It may be costly, but you're better off getting it checked before it worsens. Even if your car seems to be running fine after the fuel has been drained, it's better to be safe than sorry.
Conclusion
Putting the wrong fuel in your car can be a quick mistake but stressful. Taking the proper steps can help minimise any potential damage. Remember, acting quickly and seeking professional help is essential to ensure your vehicle is safe and running smoothly again. So if you find yourself in this situation in Ireland, follow the steps outlined above and get back on the road as soon as possible.
Kennco Services