Kennco.ie is a specialist insurance broker in Tesla car insurance. We want our customers to know they have the best possible insurance available for their brand new Tesla car as a member of Kennco.ie.
We're delighted to insure the hundreds of Tesla owners we have as our customers and be the trusted company they turn to in times of crisis regarding their motoring needs.
We can insure your Tesla vehicle if it is roadworthy and legally allowed on Irish roads. Our quotations will differ based on your experience as a driver, your car's cost, your car's features, your no-claims bonus, and how securely you store your Tesla at your residence.
You can get a car insurance quote online. The process only takes a few minutes, and we can provide you with a Tesla car insurance quotation.
Select your vehicle for a fast online quote
Tesla Model 3

Tesla Model Y

Tesla Model S

Tesla Model X

Tesla Roadster
The History of the Tesla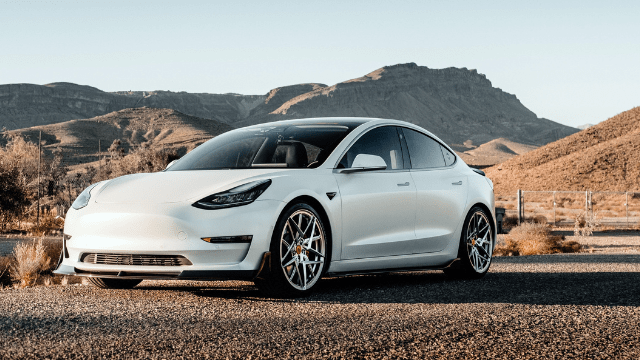 Tesla is one of the biggest electric vehicle manufacturers in the world today. Tesla was founded in 2003 by a group of engineers who wanted to make a push towards using an electric vehicle.
Tesla launched the Roadster in 2008 using their cutting edge battery technology, which amazed people. Then Tesla produced the Tesla S, which has been of their best sellers. It has an insane 0-60 mph acceleration in a stunning time of 2.28 seconds.
Tesla launched the Model X in 2015 and is one of the safest and quickest sports cars. It has a 5-star safety rating from the National Highway Traffic Safety Administration.
In 2016 Tesla released the eagerly awaited Model 3. It is a low priced electric vehicle,
Tesla announced they are working on the Tesla Semi, a fully electric truck that will change how transportation companies work.
In 2019 Tesla launched the Model Y, an SUV that can hold up to seven passengers.
Their latest release is the Cybertruck which saw tremendous buzz around it. The car itself looks like something out of the future, and in the unveiling for it, they hit the windscreen with a sledgehammer to show just how strong the Cybertruck is.
Benefits of Being a Tesla Owner
Battery Range – Tesla uses unique battery technology for their cars to give them an impressive battery range. When the Model S is fully charged, it can travel 1610 kilometres. There are charging stations and Tesla superchargers all around Ireland and Europe.

Speed – Tesla cars are surprisingly fast for an electric vehicle. Each wheel essentially has one motor, which gives the car quick acceleration. The Model S has a Ludicrous mode which beat out a Lamborghini Aventador in acceleration time.

Environmentally Friendly – Electric vehicles are, of course, emission-free. They run solely on electricity. It is very cheap to charge your car. You can also install a home charger to charge your car at home. You will even receive a grant to purchase one.
Tesla Insurance Quote
Kennco.ie has been helping insure Tesla owners since its establishment in 2008. We're fully committed to trying to get you the best possible insurance price for your Tesla today. Simply click the button below to get a car insurance quote online today.
FAQs