Renting a car while travelling abroad can be a great option if you plan on travelling a lot, travelling with your family, or bringing a large amount of luggage. Depending on where you're going, the process of renting a car can vary, and in some cases, it can be complicated. So it's a good idea to be familiar with the different jargon and features before you arrive at your destination to rent a car.  
 
Choosing a Car Rental Company
It is nearly always cheaper to book your rental car online before you go compared to purchasing it over the counter at the airport. There are many online comparison websites, such as Skyscanner, where you can compare car rental companies and find the most suitably priced option.
It's important to remember that when you're comparing car companies, you should be comparing the features like-for-like. Some airlines in Ireland also offer discounts on car hire when you purchase flights from them, so check you're ticket for deals.
International Driving Permits
If you're travelling to other English-speaking countries, your Irish driving licence should get you by. However, if you're travelling to non-English speaking countries, you may require an International Driving Permit. This document translates your licence into 10 different languages and is recognised in more than 100 countries. You may be asked to present this along with your driver's licence. 
What Features Should You Consider? 
Price 
Price is going to be a leading factor for most consumers who are shopping around for a rented car. As you are probably aware, the cheapest isn't always the best. Car rental prices are influenced by the time of your, the length of hire, the day of the week etc. If you're planning on booking a car for your Christmas holidays, for example, you'll need to book early and expect to pay a lot more than the normal fee. 
Car Size
The larger the car, the more you'll usually pay. When you're comparing the prices of different companies, make sure you're comparing vehicles that are the same size as each other. You will also pay more based on the spec of the car or whether it is considered a luxury car or not.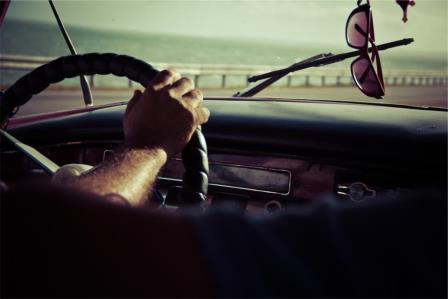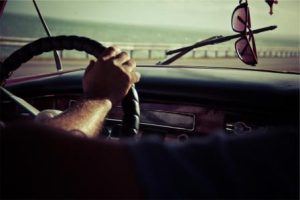 Car Age
In some instances, car rental companies will charge you extra to get a new car model. If you're hoping to cut costs, it may not be necessary to drive a new model, so be careful to check that you're not paying extra for something you don't need before you click 'buy'. 
Rental Car Insurance
Most car rental companies include car insurance. However, you must check the excess on the policy. Excesses of as much as €5,000 can apply. This means that in the event of an accident, you'll have to pay €5,000 first before your insurance kicks in. You can usually pay a small extra fee to reduce the excess, which might be worth it in the long run. 
Additional Drivers
You may want to share the driving with a partner or friend. If so, it is important to check whether there is an extra charge to add additional drivers before you buy. Some car rental companies don't charge any extra to add drivers. 
Fuel Charges
Depending on which car rental company you decide to go with, the way you are charged for fuel may differ. Some car rental companies charge you on a full-to-empty tank basis. In this case, you pay for a full fuel tank before leaving the depot.
The disadvantage is that if you don't use all of the fuel, you still pay for a full tank. An alternative better method is a full-to-full policy. In this case you need to ensure that the tank is full when you return it to the depot. This means that you only pay for the fuel that you have used. 
Added Extras
Depending on whether you want to add child car seats, sat-navs, roof racks etc., you will be charged an additional fee. It may be better value to purchase these items beforehand, as many companies overcharge you to rent these items. 
Inspecting the Car
If you're renting a car, it is important to properly inspect the car before you drive it out of the depot. Check to see if there are any marks on the car. If there are, take pictures and inform a member of staff.
Other Options
Don't forget that if you have a car insurance policy with KennCo Insurance, your policy includes 30 days of foreign driving. So if you're travelling to the UK or France, why not bring your own car? 
Safe Travels! 
If you're travelling abroad, consider buying travel insurance before you go to take full advantage of our cancellations and curtailment feature.