Cars for New Drivers
Before a new driver decides which car to buy, there are many different factors that they must take into account. The car's age, condition and costs are all important factors when buying a used car. Below is a list of the top 5 cars for new drivers. If you're thinking of buying a used car, you should also check out our tips for buying a used car.
Before we give a rundown of cars, here are a few things to consider when looking for a new car:
Age – Older cars are generally less reliable than newer cars as they are inclined to be used more often, causing wear and tear to the parts. An older car may be cheaper, but it could lead to more costly visits to the garage. 
Condition – Always ensure you read reviews on different car brands before viewing or buying a car. Always check the car's interior and exterior. 
Cost – When it comes to cost, sometimes the car can be the least expensive item. Always take into account the cost of petrol, motor tax, insurance, car services. 
We have looked at 4 cars that we believe tick all the right boxes when it comes to safety, comfort, size and price. 
Volkswagen Polo (2009 -)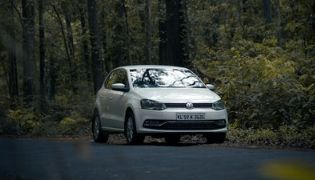 The Polo is a classy, compact and dependable car that would suit the needs of any newly qualified driver. The steering and controls are light which help to make low speed manoeuvres. All models have an electronic stability programme which helps keep control of the car in a skid. This model comes with four airbags, ABS anti lock brakes and a system to reduce whiplash injuries. There is a decent amount of space inside with plenty of head and leg room.  This car is extremely reliable so if you can afford to buy a WV Polo, this could be the car for you.  
Engine: 1.2 litre petrol
Mileage: 62mpg
Euro NCAP: 5  Star
Annual Road Tax: €280
Insurance Group: 7
Price: €8000 +
Ford Fiesta (2009- ) 
All Fiestas come with stability control and seven airbags including full length curtain bags and a driver's knee bag. The Fiesta is economical and cheap to insure. Fords are expertly built and have loads of seat space and they give good support to your back when driving long distances. It's a reliable car and inexpensive to service.
Engine: 1.2 litre petrol Euro NCAP: 5 Star Mileage: Up to 70mpg Annual Road Tax: €280 Insurance Group: 7 Price: €5000 +
Toyota Yaris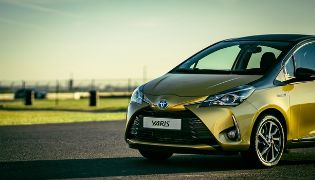 The Toyota Yaris is a very economical and efficient car. It has high steering, good brakes and a smooth, easy gearshift. It a very handy town car but is also comfortable on long journeys when required. Safety features include seven airbags, electronic stability control and front and rear seat belt buzzer warnings. Some Models have an emergency brake signal system; in the event of an emergency stop it activates the cars hazard lights along with brake lights to warn other vehicles.
Engine: 1.3 litre petrol
Mileage: 65.7 mpg
Annual Road Tax: €358
Insurance Group: 7
Price: €5000 +
Mini Cooper ONE (2007 – ) 
Is there a more desirable car for the young free and single than the mini cooper? There is just enough room for three friends and their stuff for longer journeys or trips. The controls are conveniently positioned and are easy to use. The seats can be easily adjusted. Standard equipment on the Mini One includes air-conditioning, key-less engine starting, Bluetooth, a DAB radio and a USB socket. It comes with 6 airbags and seat belt pre-tensioners. 
Engine: 1.4 litre petrol
EURO NCAP: 4 Star
Mileage:48.8 mpg
Annual Road Tax: €385
Insurance Group: 12
Price: €6000 +
Whatever car you decide to buy KennCo are always on hand to offer you quality young drivers car insurance at an affordable price backed up by first class service.  Our team are here to help you get the policy and cover you need.
For more information please call us on 0818 25 20 25 to talk to one of our Insurance advisers.