Kennco.ie are a specialist insurance broker in MINI car insurance. We want our customers to know that they have the best possible insurance available as a member of Kennco.ie. 
We're delighted to insure the hundreds of MINI owners we have as our customers and be the trusted company they turn to in crisis regarding their motoring needs. 
We can insure your MINI vehicle if it is roadworthy and legally allowed on Irish roads. Our quotations will differ based on your experience as a driver, the cost of your car, the features of your car, your no claims bonus, and how securely you store your MINI at your residence. 
You can get a car insurance quote online here. The process only takes a few minutes, and we'll be able to provide you with a MINI car insurance quotation. 
Select your vehicle for a fast online quote
MINI 3-Door Hatch

MINI 5-Door Hatch

MINI Convertible

MINI Clubman 

MINI Countryman

MINI John Cooper Works
The History of the MINI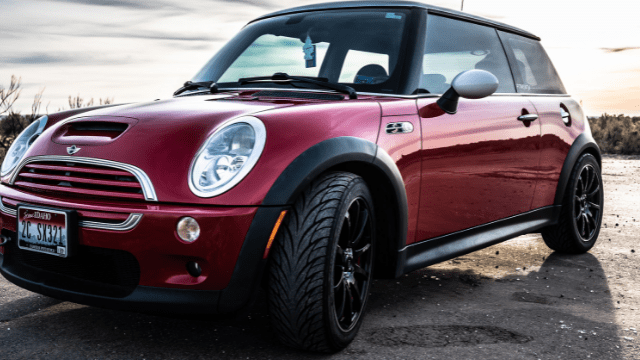 MINI is a very recognisable little car. The origins of MINI go back to the petrol rationing of the 1956 Suez Crisis. There was a new market for fuel-efficient vehicles. MINI wanted to build a car that would rival the bubble cars at the time. Sir Alec Issigonis led a small team to produce a prototype of the first MINI. 
The most famous MINI models are the MINI Cooper and Cooper S. They were a collaboration between Issigonis and John Cooper, the race car designer. The famous Austin MINI Cooper and the Morris MINI Cooper were first launched in 1961. The sportier MINI Cooper S was produced in 1963 and became an instant success for MINI at the Monte Carlo Rally in 1964. BMW then acquired MINI.
The 1960s was an excellent time for MINI, and they were going from strength to strength. After Mark III, the brand name MINI replace Austin and Morris.  
MINI was not doing as well as they had hoped at the end of the seventies. Newer and more practical models came onto the market. The last time MINI featured in the top 10 selling cars in Britain was in 1981, which showed the decline in popularity for the little car. 
Today MINI's are more expensive and more styled than they used to be. They now have an all-electric model, which shows their willingness to innovate for the future. 
Benefits of Being a MINI Owner
Fuel Economy – The MINI range has an impressive fuel economy. It tends to go further than other cars, ultimately down to its small size and weight. 
Practical Design – There are many variations of MINI cars. They have the three-door hatch, the five-door hatch and a convertible build. The boot is surprisingly spacious to fit your shopping or other essential items. 
Reliable – MINIs are reliable cars. You typically don't need to change your oil or have a check-up for a few months. Some MINIs can run for over two years without needing any maintenance.
MINI Insurance Quote 
Kennco.ie has been helping insure MINI owners since its establishment in 2008. We're fully committed to getting you the best possible insurance price for your MINI today. Simply click the button below to get a car insurance quote online today.