Kennco.ie is a specialist insurance broker in Mercedes-Benz insurance. We understand that being a Mercedes-Benz owner is prestigious and will feel luxurious. We want our customers to know they have the best possible insurance available as a member of Kennco.ie. 
We're delighted to insure the hundreds of Mercedes owners we have as our customers and be the trusted company they turn to in times of crisis regarding their motoring needs. 
We can insure your Mercedes vehicle if it is roadworthy and legally allowed on Irish roads. Our quotations will differ based on your experience as a driver, the cost of your car, the features of your car, your no-claims bonus, and how securely you store your Mercedes at your residence. 
You can get a car insurance quote online here. The process only takes a few minutes, and we can provide you with a Mercedes car insurance quotation. 
Select your vehicle for a fast online quote
Mercedes A-Class Hatchback

Mercedes B-Class Tourer

Mercedes EQE Saloon

Mercedes EQS Saloon

Mercedes A-Class Saloon

Mercedes C-Class Saloon 

Mercedes E-Class Saloon

Mercedes S-Class Saloon

Mercedes A-Class

Mercedes B-Class

Mercedes C-Class

Mercedes E-Class

Mercedes S-Class

Mercedes V-Class

Mercedes GLC

Mercedes GLB

Mercedes CLA Class

Mercedes GLA Class

Mercedes GLE Class

Mercedes EQA
The History of Mercedes-Benz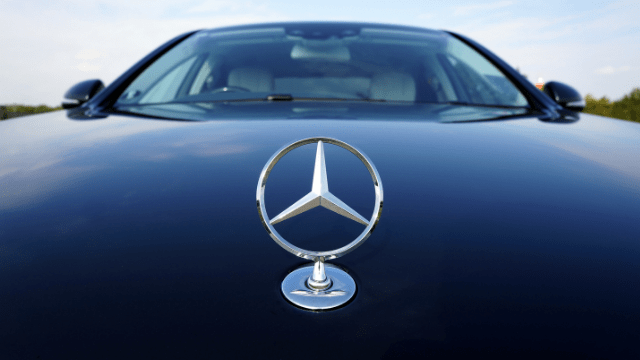 Mercedes-Benz is one of the oldest and best-known car brands in the world. They are one of the main luxurious vehicles in the industry. The story begins with the co-founders Gottlieb Daimler and Carl Benz. They wanted to invent a high-speed engine to free the world from the horse and cart. 
The two founders established their own companies, Benz & Cie and Daimler-Motoren-Gesellschaft (DMG). They were highly competitive and wanted to beat each other to be the best in the market. 
In 1897 an Austrian businessman Emil Jellinek demanded a faster card to be manufactured after buying a Daimler car. He played an essential role in DMG as he was a great salesman. In April 1900, he decided to use his daughter's name, Mercedes, as their production name. 
The former competitors became partners in 1926, and Daimler-Benz AG was formed. The three-pointed star logo belonged to DMG, surrounded by its trade name Mercedes and the famous "Benz". 
Mercedes Benz has now been set up for 89 years and evolved into one of the most luxurious and reliable brands. 
Mercedes-Benz is long associated with Formula One. In 2010 they made their return to the sport. The team was rebranded as Mercedes GP Petronas Formula One Team. The Germans have won the last eight constructions championships, with their driver winning seven titles up to 2020. It shows the reliability and performance that Mercedes have in their cars.
Benefits of Being a Mercedes-Benz Owner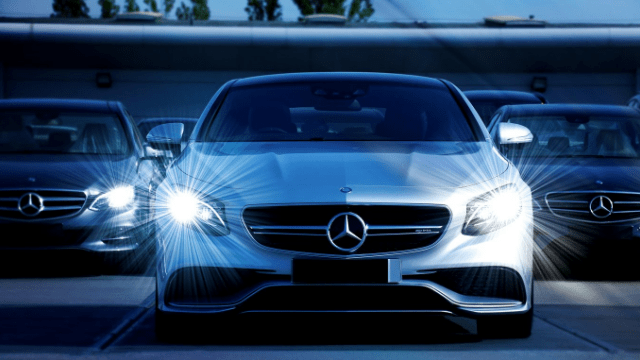 Prestige – Having a Mercedes-Benz feels elite with its sleek design and fantastic entertainment options. They are always turning heads. 

Safety – They have an entire suite of safety features, from infrared cameras to powerful radars making their care as safe as possible. Their cars undergo strict testing to comply with various safety standards.

Innovative Engineering – Every car feels great to drive, and you will feel ultimate comfort and performance. A Mercedes-Benz feels unique and special. 
Mercedes-Benz Insurance Quote 
Kennco.ie has been helping insure Mercedes-Benz owners since its inception in 2008. We're fully committed to getting you the best possible insurance price for your Mercedes-Benz today. Simply click the button below to get a car insurance quote online today.