Kennco.ie are a specialist insurance broker in Lexus car insurance. We know you'll be excited to drive your new luxurious Lexus and want to keep it in perfect condition. We want our customers to know that they have the best possible insurance for their new car as a member of Kennco.ie. 
We're delighted to insure the hundreds of Lexus owners we have as our customers and be the trusted company they turn to in crisis regarding their motoring needs. 
We can insure your Lexus vehicle if it is roadworthy and legally allowed on Irish roads. Our quotations will differ based on your experience as a driver, the cost of your car, the features of your car, your no claims bonus, and how securely you store your Lexus at your residence. 
You can get a car insurance quote online here. The process only takes a few minutes, and we'll be able to provide you with a Lexus car insurance quotation. 
Select your vehicle for a fast online quote
Lexus UX

Lexus UX 300e

Lexus ES

Lexus NX

Lexus RX

Lexus RX L

Lexus LC

Lexus LS
The History of the Lexus
Japanese carmakers became popular in the US market during the 1970s energy crisis. Toyota was looking to release its own high-end brand of cars. This brought the introduction of Lexus. 
In 1989 Lexus released their first models, the LS 400 and the smaller ES 250. It garnered big attention at the time due to its lower price tag. European cars were worried about their introduction to the market. 
Lexus began to spread overseas after their US release. Lexus became a star among luxury carmakers. They brought their "L-finesse" philosophy to their cars which were "leading edge and finesse". They first applied their design philosophy to their new car the LF. 
In 2005 Lexus broke apart from their parent company Toyota. They looked to increase sales outside of the US market which they were already in. They later announced both hybrid and diesel powertrains to appeal to undiscovered markets.
Lexus saw great success in South Korea and the Middle East in the 2000s.  
Due to the economic recession, there was a decline in sales in 2008, particularly in Europe and the US. Lexus planned to become only a hybrid car in Europe.
In 2012 Lexus began selling the upgraded GS line, which included cars such as the GS350 and the GS 450h. 
They released their new flagship vehicle in 2016, the LC 500. Lexus is not as popular as it used to be, but they are still a serious competitor to luxurious car brands.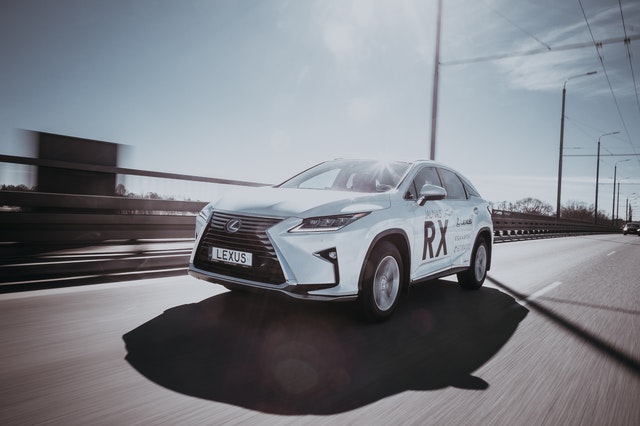 Benefits of Being a Lexus Owner
Quality – Lexus has consistently delivered reliable cars and has won numerous awards. Engine performance and handling of the vehicle is guaranteed to last you years. All their cars have fantastic cutting edge technology. 
Performance – They have engineered their engine to fantastic detail. They build their engine in isolated clean rooms to prevent tiny materials from making their way into the pristine system. 
Looks – Lexus crafts beautiful cars and paints all cars with six stunning layers of paints. The attention to detail in the paint makes sure the paint will last for a long time. Their cars are gorgeous and ooze class from every part of the car. 
Lexus Insurance Quote 
Kennco.ie has been helping insure Lexus owners since its establishment in 2008. We're fully committed to trying to get you the best possible insurance price for your Lexus today. Simply click the button below to get a car insurance quote online today.