If you're a landlord in Ireland, you'll be aware that there are numerous laws and regulations in place to protect both the tenant and the landlord. There has been a lot of discussion in recent times about rising rents and rent control across the country. Due to the lack of houses available on the market, pressure has increased on the rental market. As a landlord, you are responsible for treating your tenant fairly. From time to time you may need to end a tenancy for one reason or another. So what are the correct procedures for terminating a tenancy agreement?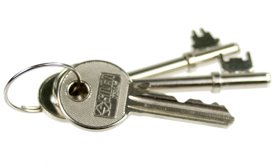 Reasons for Terminating a Tenancy
The rules regarding terminating a tenancy depend on how long your tenants have been renting your property. 
Tenants for less than 6 months
If a tenant has been renting your property for less than 6 months, you can ask them to leave without giving a reason. However, you are still required to provide them with written notice at least 28 days before you want to vacate your property. There are exceptions to the notice period if you're new tenants are damaging your property or are involved in disruptive behaviour. 
Tenants for more that 6 months
If your tenant has been living in the property for more than six months, you are not entitled to terminate their tenancy unless they have breached their lease or obligations. This may include:
If your tenant does not comply with the obligations set out by the lease
If the property is no longer suited to the tenants needs
If you're planning on selling the property in the next three months
If you or your immediate family are planning to move into the house
If you're are planning to make substantial refurbishments to the property
If you're plan to change the business use of the property
Procedures for Terminating a Tenancy 
If you do want ask your tenants to vacate your property, there are procedures that must be followed. 
You must inform you tenant in writing that you want them to leave.
You or your agent is required to signed the letter of notice.
Your letter of notice should stipulate which date the tenant should vacate the property. 
State your reason for ending their tenancy. 
Inform the tenant that if they have any issues with the letter of notice that they must contact the Residential Tenancies Board RTB within 28 days of receiving the notice. 
Notice Periods for Termination of Tenancy 
Depending on how long a tenant has been living in your property, the notice period that a landlord is required to give differs. Below is a table showing how many days of notice you are required to provide. 
| | |
| --- | --- |
| Length of tenancy | Notice that the landlord must give |
| Less than 6 months | 28 days |
| 6+ months – 1 year | 35 days |
| 1 year – 2 years | 42 days |
| 2 years – 3 years | 56 days |
| 3 years – 4 years | 84 days |
| 4 years – 5 years | 112 days |
| 5 years – 6 years | 140 days |
| 6 years – 7 years | 168 days |
| 7 years – 8 years | 196 days |
| 8 years + | 224 days |
Notice Period Exceptions
There are some exceptions regarding the notice periods that you have to provide your tenants with. If the tenant breaches their obligations, you are only required to provide the tenant with 28 days notice. If the tenant is involved with anti-social behaviour or is damaging the property, the landlord is only required to provide the tenant with 7 days notice. 
If a tent has not paid their rent, the landlord must give them written notice of how much they owe and allow them 14 day to pay off any arrears. If the tenant does not pay the arrears within 14 days, the landlord is required to provide them with 28 days notice to vacate the property. 
If you're renting out a property at the moment, why not give KennCo a call to discuss Landlord Insurance with a member of our team on 0818 25 20 25. 
Disclaimer: The above information is correct at the time of publication on 25 January 2017.