Planning a holiday trip can be an exciting but daunting task. With so many options and factors to consider, it's easy to feel overwhelmed. However, with organisation and careful planning, you can make the most of your vacation and create lasting memories. In this article, we'll guide you through the essential steps to plan a holiday trip from start to finish.
Choose your destination
The first step in planning your holiday trip is to decide on your destination. Consider your interests, preferences, and budget when selecting a location. You can choose to travel domestically or internationally, depending on your preference. Research your shortlisted destinations to identify attractions, culture, and cuisine.
Set a budget
Before you start planning your trip, determine your budget. Consider the cost of transportation, accommodation, food, activities, and other miscellaneous expenses. This will help you avoid overspending and ensure enough funds for your trip.
Determine the duration of your trip
Decide on the length of your trip based on your budget, destination, and preferences. Ensure you have enough time to explore your chosen location without feeling rushed or exhausted.
Decide on the type of accommodation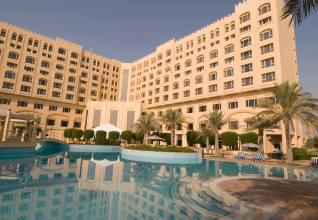 There are various types of accommodations, including hotels, hostels, apartments, villas, and vacation rentals. Consider the size of your travel party, budget, and preferred location when selecting accommodation. You can also read reviews from other travellers to help you decide.
Research local activities and attractions
Research local activities and attractions to make the most of your vacation. Look for popular tourist spots, cultural experiences, and unique activities that match your interests. You can discover the best options through online resources, guidebooks, and travel blogs.
Book transportation
Book your transportation in advance to avoid last-minute stress and save money. Compare prices and options for flights, trains, buses, rental cars, or taxis, and choose the best one for your budget and itinerary.
Plan your itinerary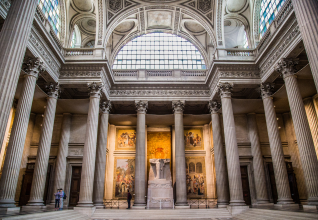 Create a rough itinerary outlining the activities you want each day. This will help you stay organised and take advantage of all must-see attractions. However, don't over plan and allow some flexibility if you want to make spontaneous changes.
Make necessary reservations
Once you've finalised your itinerary, make necessary reservations, such as hotel, restaurant, and tour bookings. This will ensure that everything is sorted in advance, and you can avoid any unpleasant surprises.
Pack strategically
Packing can be challenging, but it's crucial to pack strategically to ensure you have everything you need without overpacking. Make a list of essentials, including clothes, toiletries, travel documents, and electronics, and pack accordingly.
Ensure safety and travel documentation
Ensure you have all necessary travel documentation, including passports, visas, and any required vaccinations. Research safety precautions for your destination and take necessary precautions.
Consider travel insurance
Consider purchasing travel insurance to protect yourself against unforeseen circumstances like flight cancellations, lost baggage, or medical emergencies.
Enjoy your trip
Finally, it's time to enjoy your trip! Make the most of your vacation and immerse yourself in the local culture and experiences. Remember to stay open-minded, respect local customs and traditions, and have fun! Take lots of photos and make lasting memories with your loved ones.
Frequently Asked Questions
Do I need a visa to travel internationally?
It depends on your destination and nationality. Check with the embassy or consulate of the country you plan to visit to confirm visa requirements.
How far in advance should I book my trip?
Booking at least three months in advance is recommended to secure the best flights and accommodation deals.
Is it safe to travel solo?
It can be safe to travel solo, but it's important to take necessary precautions, such as researching the destination, staying aware of your surroundings, and avoiding risky situations.
What should I do if I lose my passport?
Losing a passport can be stressful. Report the loss immediately to the local authorities and contact your embassy or consulate for assistance obtaining a new passport.
Kennco Services