Kennco.ie is a specialist insurance broker in FIAT car insurance. We want our customers to know they have the best possible insurance for their new car as a member of Kennco.ie. 
We're delighted to insure the hundreds of FIAT owners we have as our customers and be the trusted company they turn to in crisis regarding their motoring needs. 
We can insure your FIAT vehicle if it is roadworthy and legally allowed on Irish roads. Our quotations will differ based on your experience as a driver, the cost of your car, the features of your car, your no-claims bonus, and how securely you store your FIAT at your residence. 
You can get a car insurance quote online here. The process only takes a few minutes, and we can provide you with a FIAT car insurance quotation. 
Select your vehicle for a fast online quote
FIAT 500 HYBRID

FIAT 500E

FIAT 500C

FIAT 500X

FIAT TIPO CROSS

FIAT PANDA HYBRID
The History of the FIAT
An Italian by the name Giovanni Agnelli set up FIAT in 1900. He opened the first FIAT factory in Turin. He founded the car company with some local investors. They called the company (FIAT), which stands for Fabbrica Italiana Automobili Torino. They only employed a small work staff then but proved popular in Italy. Agnelli set up his first FIAT factory abroad in 1908 in the US.
FIAT survived WWII and developed cutting-edge technology creating plans and railways. After the war, they again focused on cars, and FIAT grew in popularity in the US. They built the Fiat 500 and 1400 with both heating and ventilation systems. 
FIAT acquired several brands in the 1980s and 90s, such as Lancia, Alfa Romeo, Ferrari, Alfa Romeo and Maserati. They then became FIAT Auto S.P.A. At the beginning of the 1980s, they launched the famous FIAT Panda. 
The FIAT Panda won Car of the Year in 2004, showing their continued success. Agnelli died in 2003 after leaving behind a strong legacy in the automobile industry.
In 2014, FIAT Chrysler Automobiles was founded. They now own Alfa Romeo, Chrysler, Maserati, Dodge, Fiat, Jeep, and Ram under this brand.
FIAT today are still a hugely popular car around the world. The FIAT 500 has become one of their top-selling models in Ireland and internationally.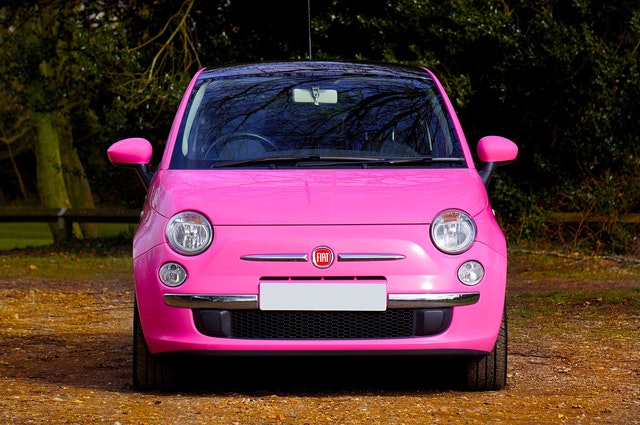 Benefits of Being a FIAT Owner
Safety – The FIAT lineup is known for its safety. In 2013, The FIAT 500 was named Top Safety Pick by the IIHS. They have a durable and incredible exterior shell.
Quality – FIAT has built an incredible lineup of cars in recent years. The FIAT 500 was named a Total Quality Award winner by Strategic Vision. It takes an excellent car to win this award. 
Affordability – The FIAT 500 is a fantastic vehicle at a very reasonable price. You can get a tremendously compact car for the same price as consumers buy a used car.
FIAT Insurance Quote 
Kennco.ie has been helping insure FIAT owners since its establishment in 2008. Our specialist agents are here to get you the best possible insurance price for your FIAT. Simply click the button below to get a car insurance quote online today.