First Cars in Ireland
Until 1898, there were no cars in Ireland. The first car imported into Ireland was a Benz Velo which arrived in 1898. Cars were costly, and in 1904, only 38 motor vehicles were registered. This had risen to 5,058 by 1911 and 19,554 in 1914. This also increased the number of petrol dealers in the country, which doubled between 1901-1914.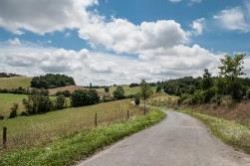 In 1917 Henry Ford established Henry Ford & Son Ltd. It began as a private venture and later became a division of the Ford Motor Company. Ford had over 7000 employees in Cork by 1930 and continued manufacturing vehicles in Cork until 1984.
The introduction of the Motor Car to Irish roads led to an increase in the number of fatalities. In 1914 there were 110 fatalities on our roads. 47 by Horse-drawn vehicles, 53 by motor vehicles and 8 involved bicycles.
Motor Legislation
In 1903, legislation made it compulsory for car drivers to hold a licence. Owners also had to register their cars with the country council. The Motor Car Act of 1903 (UK legislation which would have been operative in Ireland) also introduced the crime of reckless driving and imposed penalties. The qualifying age to drive a motor car was 17, and 14 to drive a motorcycle. A driver didn't have to do a test, but they had to buy a license from the county council for 5 shillings.
On public highways, speed limits were raised to 20mph. Previously they had been 14 mph under the Locomotives and Highways Act of 1896. Up to this point, there was still no requirement to have an Insurance Policy on your motor car or motorcycle. It was not until 1933 that the state introduced legislation which stated that vehicles had to have some form of Insurance in place. The 1933 Act required that all drivers of mechanically propelled vehicles in public places to at least have third-party Insurance or to have obtained an exemption (by depositing a large sum of money with the High Court as a guarantee against any possible claims). The then Minister for local government and health, Sean T O'Kelly, introduced The Road Traffic Act of 1933.
Road Structure
With all of the extra vehicles, there was also a need to improve the road infrastructure and the quality. Up to the early 1900s, most roads were built to facilitate horse-drawn carriages and mail coaches. In 1831. The Board of Public Works was set up to build roads and bridges. A road board was established in 1909 to improve roads. A motor fuel tax and a licence duty on cars initially funded this. The money raised from this duty paid for improvements to road surfaces.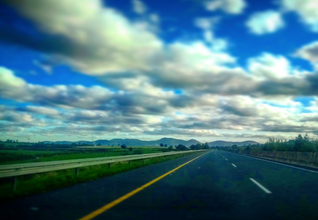 According to data from the Central Statistics Office (CSO), in 2021, there were 1,881,700 motor vehicles licensed in Ireland. Of these, 1,739,300 were private cars, 76,400 were goods vehicles, and 66,000 were buses. Thanks to EU funding, our road network includes more than 1100km of motorways and 5300km of National Primary Roads. The following link gives the CSO statistics of vehicles registered by county in both 1915 and 2014. www.cso.ie