In recent years, one of the big changes in the car market has been the dramatic rise in sales of small SUVs which at first look would seem to be achieved at the expense of the MPVs. Cars like the Nissan Qashqai, Kia Sportage, Hyundai IX35 and Ford Kuga cars are now the family transport of choice replacing MPVs like the Renault Scenic and Opel Zafira.
But what if want to transport larger numbers of people and their luggage? The MPV continues to offer flexible solutions and are worth considering if you in the market for a family friendly solution.
Here at KennCo we have looked at 5 MPV's that we believe tick all the right boxes when it comes to space, comfort and safety. 
Ford S-MAX MPV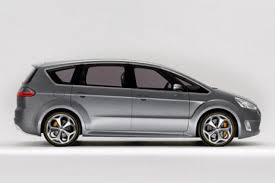 This is a brilliant MPV that combines driving quality with the highest levels of space, comfort and innovation.  There is an impressive amount of legroom that can comfortably sit 5 people but it can be easily transformed into a seven seater vehicle. The seats can also fold flat to create a well shaped boot. The dashboard is stylish and easy to use. The drivers seating can be easily adjusted and the windscreen pillars are thin so visibility is very good.
The S-Max comes with dual climate control, front and rear parking sensors, Bluetooth and electric windows.
The safety features include front and rear airbags with window airbags for the front two rows as well as an airbag to protect the driver's knees.
The Ford S-Max prices start from €32,334 with annual road tax costing €330.
Seat Alhambra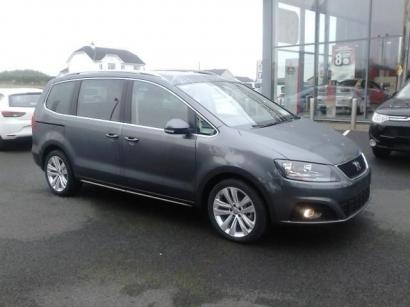 This is a spacious and practical MPV that will make family life easier.  The driver's seat is supportive and the dashboard controls are simple to use all well placed and within easy reach. It has large windows and the entire all round visibility is excellent. The Alhambra can fit up to 7 people, the 5 rear seats can all be folded flat when you have more luggage in the back.  The most basic version of the Alhambra is equipped with Alloy Wheels, three-zone climate control, Bluetooth and front and rear parking sensors. It's big on safety as they all come with stability control, a tyre pressure-monitoring system and seven airbags, including a driver's knee bag and curtain airbags that run the full length of the cabin all of which helped gain its 5 star Euro NCAP crash test rating.  
Despite the size of the MPV it still manages to return a respectable 5.5 litres/100km due to the stop-start system that cuts the engine while stationary. It comes in as tax band C (€330) this is good value considering the older capacity based system cost €660. The starting price for a new Alhambra is €38,995. This is a car that you and your family will enjoy.
Peugeot 5008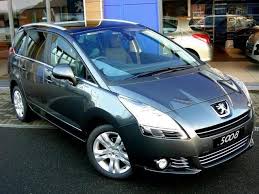 The 5008 has a great blend of comfort, quality and space all of which is suited to a family with children. This MPV has a spacious cabin and user friendly seating which can be easily adjusted.  All of the engines are low on CO2 emissions and 1.6 litre diesels averages more than 50mpg.
The 5008 has enough space for 7 people and all rear seats can fold away to give you a long, flat area for extra luggage and shopping.
It has a 5 star Euro NCAP crash test rating, due to some of the safety features that are included such as, front and side airbags and curtain airbags that run the full length of the cabin, a security kit, traction control, Isofix child seat fixtures and electronic brake force distribution. The starting price of a new 5008 start from €27,690 and qualifies for Band B (€225) annual road tax. 
Citroen Grand C4 Picasso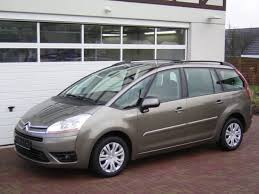 The C4 Picasso has a spacious and practical cabin that helps make carrying your family very easy. This is another 5 seater MPV that can comfortably make room for 7 seats. The rear seats can fold away which gives a lot of space for luggage and buggies in the boot. It has thin pillars and a huge panoramic windscreen which improve visibility.
It consists of six airbags, stability control, hill start assist and Isofix fittings on all three middle row seats.
The starting price on a new Grand C4 Picasso is €26,795. All engine variants are taxed in the A2, A3 or A4 band which means you will pay between €180 to €200 on annual road tax.
This is a nice looking and versatile MPV and ticks all the boxes when it comes to safety as it's highly scored in the Euro NCAP crash testing.   
 Volkswagen Sharan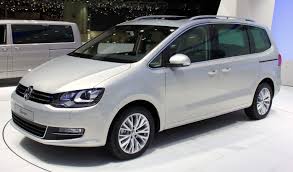 This is a comfortable, roomy seven seater that makes it easy to get kids in and out of tight parking spaces due to its sliding doors. The driving position is elevated and can be easily adjusted to help you get comfortable.  The five rear seats can be easily folded flat to make a bigger boot. It has clear instruments, unambiguous controls and switches with words and pictograms that indicate exactly what each item is.
The Sharan has a 5 star Euro NCAP crash test rating and every model comes with stability control, a tyre pressure monitoring system and seven airbags including a full length curtain airbag that runs through the inside.
It has a reasonably low CO2 emissions level of 130g/km.
The VW Sharan prices start at €41,990 and come in at tax band C (€390 per annum). If you are looking for a classy seven seat MPV with loads of space and high quality materials then the Sharan is for you.
Whatever car you decide to buy KennCo are always on hand to offer you quality car insurance cover at an affordable price backed up by first class service.  Our team are here to help you get the policy and cover you need.
For more information please visit our website or call us on 1890 252025 to talk to one of our Insurance advisors.