Looking for Cheaper Insurance? 
Over the past two years, car owners in Ireland have seen an increase in car insurance premiums. This has been a widely discussed topic, with many Irish drivers feeling frustrated with the changes in their annual car expenses. In our previous article, we've addressed these issues regarding increased insurance prices and the factors that lead to these increases. With predictions for 2023 indicating that we won't see a huge decrease any time soon, drivers may be interested to know what factors effect the cost of their insurance and which cars result in cheaper insurance. 
Factors Effecting Your Insurance Premium
Insurance companies take many factors into account when calculating your insurance premium. These can include the car engine size, age, driving history and your car's security features. If you're a first time buyer, the type of car you choose may make a big difference to the price of your insurance because, chances are, you're young and you have little or no driving experience.
But it's not only first-time buyers who need to consider what kind of car they're buying. Typically the smaller the car engine size, the cheaper the insurance. So it's worth thinking about whether you need to drive a 2.0-litre car. So, which cars increase your chances of getting cheaper insurance? 
Which Cars have Cheaper Insurance?
Below is a list of cars that have cheaper insurance rates. As with all insurance companies, premiums are usually lower with smaller cars. You won't see any 2.0-litre cars on the list because you will never get the cheapest rate on a car with a large engine size. 
Toyota Yaris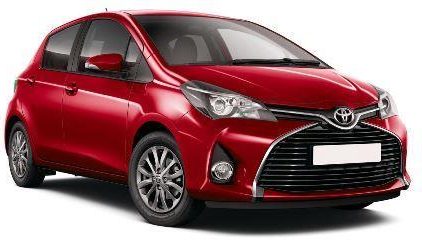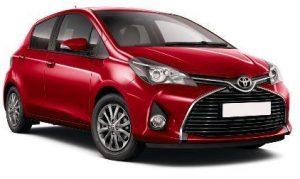 If you're looking to reduce the cost of your insurance but don't want to downsize too much, the Yaris is an excellent option. You can choose between diesel and petrol engines, which all have relatively low emissions. If you want to save a little more, you can also choose the efficient hybrid model. This will save you cash on fuel and insurance, and you'll pay less tax too!  
Driving a Yaris might not be the smoothest drive of your life, but you'll fit five 5 (small) adults into this car.
Price: €15,325
Fiat Panda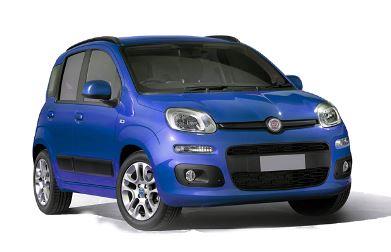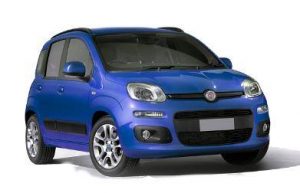 Fiat has had a reputation for unreliability with drivers in Ireland. Recently this has improved. However, owners of the Panda are still reporting problems with poor reliability. As car prices for this category go, it isn't the cheapest, but it is on the lower scale for insurance costs.  
This car might be more suitable for city drivers who rack up less mileage. Due to its size, motorway driving might not be its best use.  You'll benefit from its lower purchase price and easier parking. 
Price: €12,945
SEAT MII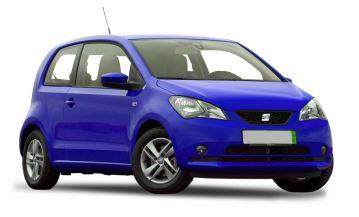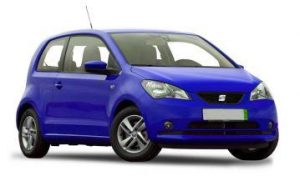 If you're looking to cut costs, the Seat Mii is worth considering. The Mii is cheaper than most other cars in its category and has low running costs. You'll also benefit from the Mii being in the lower pricing bracket for car insurance and tax. 
The basic models don't include much, so if you want central locking and air conditioning features, you'll have to fork out a little extra. However, if you're considering holding on to the car for only a few years, the Mii has a good resale value so it might be worth the investment. 
The three cars above have an insurance rating of 1 and 3 on a scale of about 50 ratings. Smaller cars may not be suitable for everyone, especially for families. But for many drivers, moving down a car size is an option that should be considered. Below is a list of some other cars with low insurance ratings. 
Peugeot 1007 – Group 3
Toyota Aygo – Group 3
Citroen C1 – Croup 2
Skoda Citigo – Group 2
Ford KA –

Group

3
VW UP! –

Group

2
Kia Picanto –

Group

2
Nissan Pixo –

Group

2
Renault Twingo – Group 3
If you're thinking about buying a new car, contact KennCo for a cheaper insurance quote on 0818 25 20 25.