If you're a young or new driver you may find that you're being charged more than average for your car insurance. The main reason for this is that statistically young drivers are more likely to be involved in car accidents compared to drivers over the age of 25.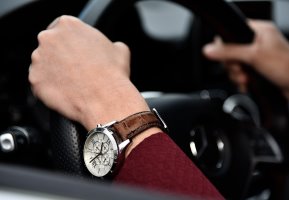 Of course this doesn't mean that every driver under the age of 25 is considered to be a bad driver. But car insurance premiums are calculated based on the level of risk and the higher the risk of an accident, the higher the premium. As well as being placed in a high risk category, young drivers usually haven't built up a no claims bonus. By having a 5 year no claims bonus, for example, drivers can reduce their car insurance premium by 64% with KennCo Insurance.
How young drivers can reduce the cost of their car insurance
There are various ways young drivers can reduce their car insurance premiums. KennCo, for example, take named driver experience into account when you're applying for your first insurance policy in your own name. This means that if you have been driving under a parents policy without any claims, we'll reward you if you good driving history. 
You may not be able to change certain details such as your age or address but there are some factors that you can change to reduce cost of your car insurance. 
Car Engine size
The type of car you drive can have a big impact on your car insurance premium. Insurance companies rate cars on a scale of 1 to 50 depending on the risk involved. Cars with a lower rating tend to have cheaper insurance. In most instances, car with lower powered engines tend to have cheaper insurance. You can find a list of some of the lower rated cars on our blog: Which Cars Have Cheaper Insurance.
Value of Car
The value of your car can also affect the price of your insurance. Expensive cars tend to cost more to fix or replace. Therefore, if you are buying a very expensive car, you may have to pay more for insurance. 
Increase your Excess
Car insurance excess is the amount you pay in the event of a claim where you are at fault. For example, if your excess is €500, you will have to pay the first €500 of the claim and your insurance company will pay the remainder.
However you can opt to increase your excess voluntarily. The more you increase it, the lower your insurance premium will be. However in the event of a claim, you will have to pay more. For example if your standard excess is €500 and your voluntary excess is €200, you'll have to pay €700 in the event of a claim. 
Is Your Car Secure?
By increasing your car security you may see a reduction in your car insurance premium. By having an alarm or by parking your car in a secure location, you may reduce how much you have to pay. It also reduces the chances of your claiming for robberies etc. so it'll help keep your no claims bonus in place. 
If you're a young driver looking for car insurance, give KennCo Insurance a call for a quote today. You can also get a quote online and purchase instantly with our quick payment option allowing you to get covered 24/7.