Are you currently looking for the best 7-seater car in Ireland? You've arrived at the right location. We'll walk you through some of the best options on the market in our detailed guide, emphasising their comfort, style, and usefulness. A 7-seater car offers an unsurpassed level of versatility and luxury for everyone, from large families to groups of friends who enjoy road trips or just someone who needs that extra boot space for their camping kit.
Why Choose a 7-Seater Car?
You might be wondering why you should opt for a 7-seater car. Well, the reasons are quite compelling. A 7-seater car isn't just for large families; it's for anyone who values extra space and versatility.
Imagine how convenient it would be to fit all your camping gear or your complete family on long journeys without sacrificing passenger room.
Furthermore, these vehicles offer cutting-edge technology and additional safety measures, so your drives will be pleasant and fun.
Factors to Consider When Choosing a 7-Seater Car
There are now a few crucial factors you must consider. There is much to consider, including fuel efficiency, safety ratings, available storage, and technological features. You should also take your budget and maintenance costs into account. But do not fret. While reviewing the top 7-seater vehicles in Ireland, we'll walk you through each aspect.
Top 7-Seater Cars in Ireland
Now let's get down to business and discuss the top 7-seater vehicles available in Ireland.
1. Volkswagen Touran
Overview
The Volkswagen Touran is a flexible Multi-Purpose Vehicle (MPV) that balances spaciousness, comfort, and dependability. It is more than simply a car.
This car is renowned for its roomy, adaptable cabin created to provide a comfortable ride for the driver and passengers. The Touran is a terrific option for families in Ireland due to its excellent build quality and stellar reputation for longevity.
Key Features
The Touran prioritises safety and proudly displays a 5-star Euro NCAP certification. Families are reassured that they will be safe when driving as a result.
The spacious and flexible cabin features individual folding rear seats, allowing for several seating arrangements and plenty of luggage space. Additionally, it boasts environmentally and financially friendly economic engines.
2. SEAT Alhambra
Overview
The SEAT Alhambra is a strong competitor in the 7-seater vehicle market. It's hard to match the way this gem mixes flair and utility. It's a unique car with an innovative design and strong performance.
Key Features
The Alhambra has roomy seats, sliding rear doors for simple access, and a big boot for all your storage requirements. The car is the ideal blend of style and utility. It is a great option for families because of its enhanced safety features and fuel efficiency.
3. Peugeot 5008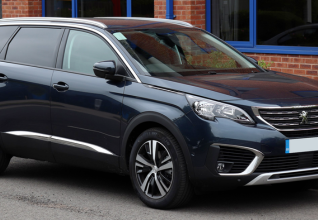 Vauxford, CC BY-SA 4.0, via Wikimedia Commons
Overview
The Peugeot 5008 makes a statement instead of being just another vehicle. The innovative technologies and SUV-like design of this 7-seater make it stand out. If you want a vehicle that immediately makes an impression, this is the vehicle for you.
Key Features
The 5008 is a model of modern motoring, boasting a stylish interior, advanced driver aids, and efficient engines. It's a car that ticks all the right boxes: style, comfort, efficiency, and safety. The spacious interiors and flexible seating
4. Citroen Berlingo
Overview
The Citroen Berlingo may not have been the first to win an award for beauty, but it unquestionably ranks among the greatest in usefulness and functionality. Drivers and passengers of this car have an easier and more comfortable existence.
Key Features
The Berlingo is renowned for its enormous boot space, a blessing for individuals with large families or who need to transport a lot of cargo. Its minimal operating expenses make it a cost-effective option, and the smooth ride makes long trips a delight. The Berlingo is ideal for families on a tight budget thanks to its understated style and high level of utility.
5. Ford Galaxy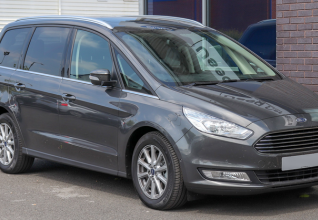 Vauxford, CC BY-SA 4.0, via Wikimedia Commons
Overview
Not least among them is the Ford Galaxy. The Galaxy has long been popular among buyers of 7-seaters because it combines the manoeuvrability of a small car with the room and utility of an MPV.
Key Features
With its responsive handling and comfortable ride, the Galaxy is a joy to drive. The interior is spacious and well-equipped, with plenty of high-tech features for entertainment and safety. Add a large and flexible boot, and you have a vehicle ready for any adventure.
Key Takeaway
Given the wide range of possibilities on the market, selecting the best 7-seater car might be difficult. However, limiting the options by considering safety, comfort, practicability, and economy can assist.
Each of these vehicles has something special to offer, whether it's the Volkswagen Touran with its balance of dependability and space, the SEAT Alhambra with its distinctive combination of design and utility, the Peugeot 5008 with its contemporary looks, the Citroen Berlingo with its high level of practicality, or the Ford Galaxy with its superb driving dynamics. So, choose based on your own requirements and tastes.
Kennco Services