Kennco.ie are specialists in Alfa Romeo car insurance. Recognising the rich heritage, sporty design, and Italian craftsmanship behind the Alfa Romeo brand, we strive to offer our customers the finest insurance solutions tailored to their vehicles. As a member of Kennco.ie, you can be confident in receiving coverage that complements the elegance and performance of your Alfa Romeo.
We proudly serve the Alfa Romeo community, ensuring our robust insurance policies back every drive in your Giulia, Stelvio, or any other model.
We can insure your Alfa Romeo if it is roadworthy and legally allowed on Irish roads. Our quotations are crafted considering your driving experience, the value of your car, its unique features, your no-claims bonus, and the security of its storage.
Obtaining an Alfa Romeo car insurance quote with us is a breeze. The process is streamlined, and we're poised to provide a competitive Alfa Romeo car insurance quotation.
Select your Alfa Romeo model for a fast online quote:
Alfa Romeo Giulia

Alfa Romeo Stelvio

Alfa Romeo Giulietta

Alfa Romeo 4C

Alfa Romeo 159

Alfa Romeo Brera

Alfa Romeo MiTo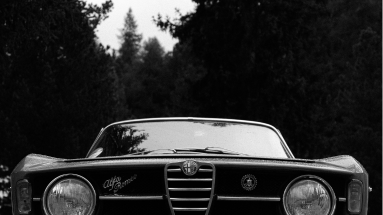 The Legacy of Alfa Romeo
Founded in 1910 in Milan, Alfa Romeo has symbolised Italian style, performance, and driving pleasure. From their iconic racing history to the modern-day luxury sedans and SUVs, Alfa Romeo has always been about passion and innovation.
Benefits of Being an Alfa Romeo Owner
Performance

: Alfa Romeos are celebrated for their dynamic driving experience, blending power and agility.

Design

: Every Alfa Romeo is a masterpiece of Italian design, showcasing elegance and style.

Heritage

: Owning an Alfa Romeo connects you to a century-long legacy of motorsport and innovation.
Alfa Romeo Insurance Quote
Kennco.ie has been catering to luxury car owners, including Alfa Romeo enthusiasts, for years. We are dedicated to ensuring you get the best insurance price for your Alfa Romeo. Get an Alfa Romeo car insurance quote online today.