What you can take on board when travelling
With so many airlines, it's easy to get confused about what the travel baggage allowance is. Between low cost airlines and traditional airlines, there are many differences when it comes to bag dimensions and weight limits.
We have taken a brief look at the most popular airlines around Europe to see exactly what size bag you are allowed – this might mean the difference between taking those extra 'just-in-case' pair of shoes or not!
RYANAIR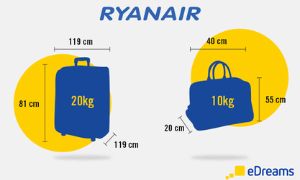 Ryanair is the connoisseur of economic travel but you don't get a lot of baggage allowance. Only 20kg check in and 10kg take on. That's 3kg less than most other airlines. They do however allow one small personal bag like a handbag/laptop/Duty Free/Baby Changing. Ryanair tend to be strict though so if you go over your allowance you'll have to pay an additional fee of around €30 (one way, €60 return) so don't get caught out!
AER LINGUS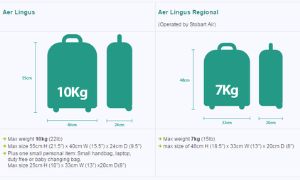 Aer Lingus allow the standard 33kg baggage allowance (23kg check in and 10kg take on) but similarly to Ryanair there is a fee if you go over or if you would like to take additional bags (see table for further details). Aer Lingus charge per kilo extra so prices do vary. Like Ryanair and most popular airlines they will also allow a small personal bag handbag/laptop/duty free/baby changing
AIR FRANCE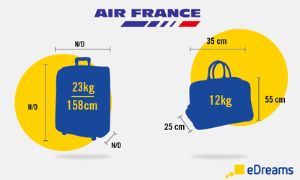 BRITISH AIRWAYS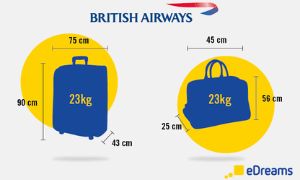 LUFTHANSA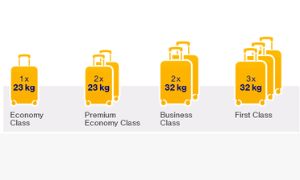 IBERIA AIRLINES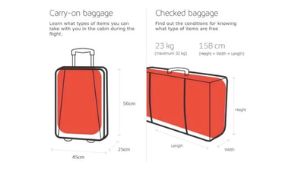 Always pack Clever – roll as much as you can rather than flat pack – and if you are unsure about something don't bring it – chances are you won't actually need it. Remember you can always buy a replacement item if you forget to pack it like shampoo or sun cream. The most important items to remember are your passport, your money and you!
Finally never travel abroad without good comprehensive Travel Insurance, it could end up coming in really handy should anything happen to you on holiday. You will want to remember your trip with fond memories not ones of being stranded with no assistance. At KennCo we offer a great product at a competitive rate.