Are you in the market for a new car but want to sell your old one? Selling a car yourself may seem daunting, but it doesn't need to be. You may need to figure out where to start if you haven't done it before. 
We have several tips for selling a car privately to ensure a smooth transaction. There are a lot of cars for sale, so you'll want to price yours attractively, have all your documents and have it in perfect condition. 
There are many online marketplaces to help advertise your car online and communicate with prospective buyers. When selling privately, you will have to create an excellent advert for your car. Below are multiple tips for selling a car privately:
Ensure it's Ready to be Sold
Your car should be in excellent condition to be sold. This means it should be clean, in working order, and without damage.
Clean the Car
We have all heard horror stories from friends or family where they have gone to view a car privately, and the car was filthy. If the car isn't clean or in decent condition, it may raise questions about you as a seller. A prospective buyer may think you might have neglected to maintain and service the car too. Most potential buyers will walk away if they see a dirty car, which could be interior or exterior. You will want to buy a car that is clean and looks in perfect condition.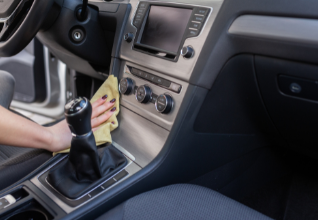 Your first step so should be to give your car a thorough clean. Sounds like an obvious step, but some sellers neglect to do it. You should get the car valeted by a professional if it is filthy. Going forward, it will make a huge difference when you want to sell the car privately. It will look much more attractive in the advert photos. 
Cosmetic Damage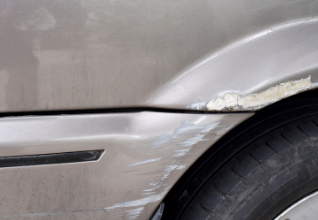 After cleaning the car, you may want to get any minor cosmetic damages fixed, such as scratches or kerbed wheels. It's up to you to get this done. It may not be worth it if you sell the car for a low price. On the other hand, fixing all the cosmetic damage can increase the car's worth. 
Get a Service
The car should be in perfect working order when selling it. Nobody wants to purchase a car which is damaged. You should book your car into a local garage for a service. It may also increase the price of the car.
Gather All Documents
The potential buyer will want to trust you, so have all your documents ready. We always recommend keeping a folder of receipts and print-outs showing your car's history. 
Calculate a Price 
As we know, depreciation is the number one factor for valuing your car to sell it. You should be focusing on what someone will pay for the car rather than what you paid in the first place. If you need help with how to value your car, check out the price of similar make and models online. 
Once you have a price in mind, you will have to consider where you want to advertise the vehicle online. There are lots of online car marketplaces in Ireland. They may charge a fee for putting up the ad, so make a comparison and see which one you prefer.
Advertise Your Car
After you've decided on a platform to advertise your car, you will have to do a few things to create the perfect ad for your car. The better the quality of the ad, the higher your chances are of selling it. 
Taking Photos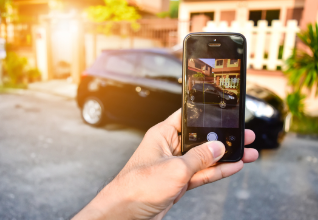 Take several photos of varying angles of the car. You should only take photos in daylight and, if possible, in good weather.
You will need to take photos of all parts of the car, including:
Interior

Exterior

Under the bonnet

Inside the boot

Steering wheel

Dashboard

Infotainment system
You should also take photos of the whole car from close up and all in the frame. It will help give potential buyers an idea of your car's condition. However, you don't need to take photos of every tiny scratch.
Writing Your Advert
Most online platforms will autofill details such as your car's make and model once you enter your registration number. However, you should check that all the information is correct. You may also have the option to add a more detailed description, and you should always add it in if possible. Just explain the car's general health and history. 
You'll need to be honest about the car. There's no point wasting your or a potential buyer's time if you leave out key details. If there is an issue the buyer will need to fix, then let them know. 
Viewings of the Car
Next, you will need to arrange viewings with potential buyers who want to view the car. You may want them to view the car at your home for convenience. 
The potential buyer may bring someone who knows more about cars, so don't be alarmed. They want to ensure the car is as you say it is. 
Give the potential buyer time to look around the car on their own. They don't want you hovering over them watching. Just don't leave the keys with them. 
Test Drives
Test drives are an essential part of buying and selling a car. If someone is interested in your car, they will likely want to give it a test drive to see how it feels on the road. 
Your car must be taxed if you are going on a test drive. The potential buyer must also have insurance that covers them to drive the car. You can offer to drive them around in the passenger seat if they don't. It's not the same as driving, but it gives them an idea of how it performs. 
Agreeing on a Price
The potential buyer will likely want to negotiate a lower price. You should consider this before you meet them. 
Always have a maximum amount you're willing to take the car for. Leave the buyer to handle the negotiation side of it. Be confident in your negotiation and only take a price you're comfortable with. 
Taking Payment
Always ensure you get the payment before handing over the keys or documents. It could mean waiting until you have the cash in hand or seeing the transaction in your online banking. 
Cash is the best way to go when selling a car privately. Double-check the amount you are given. Be wary of any fake notes. 
Completing the Sale 
Finally, you have sold your car, and all the hard work is complete. It's now time to complete all the paperwork. You will want to print off a receipt for both you and the buyer. 
Your receipt should include the following:
Registration number 
Make and model 

Mileage done

Price agreed

Sold note on the receipt
Print a copy each and get both signatures on the receipts. It acts as proof of purchase. There are several templates online to create a receipt.