A lot of people are making the switch to Electric Vehicles, but they can be quite expensive. People may not switch to EVs in the next few years for many reasons. The best option, then, is to buy a fuel-efficient car. That then leaves you with a question, what are the most fuel-efficient cars in Ireland?
Rising fuel prices have brought focus on fuel-efficient cars. It may depend on the driving you do. Of course, electric vehicles are the most fuel-efficient cars, but we will look at both traditional and hybrid vehicles for this article. 
The search for the most fuel-efficient cars will have you check out the miles per gallon (mpg) the vehicle drives to see how fuel efficient the car is. Mpg measures how far the car can travel on a single gallon of petrol or diesel.
5 Most Fuel-Efficient Cars in Ireland
Take a look at some of the most fuel-efficient cars on the market in Ireland:
Peugeot 208 – 73.6mpg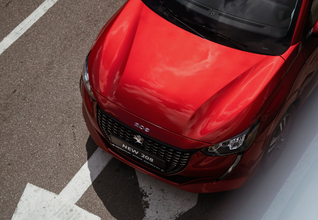 The 2nd Generation Peugeot 208 has retained its crown as the most economical car on sale in the UK. The 1.5 Litre BlueHDi diesel engine has a claimed fuel economy figure of 73.6mpg. Its petrol counterpart uses 58.9mpg. They are both excellent compact cars which are ideal for regular short drives.
Citroen C3 – 70.6mpg
The engine found in the Citroen C3 is almost identical to the newer Peugeot 208, so they are very close in performance. On the other hand, the Citroen C3 uses more fuel which may be down to its larger bodywork. The C3 measures 70.6mpg. However, you shouldn't notice any differences in your daily driving. Comfort is key in the C3.
Skoda Octavia – 68.2mpg
The Skoda Octavia is a popular car in Ireland and offers excellent build quality and space. The Octavia is powered by a 2.0-litre diesel engine. The Octavia claims a fuel economy figure of 68.2 mpg. It is one of the most fuel-efficient family cars. It has decent power, which will perform well on motorways.
Seat Leon – 65.7mpg
The Seat Leon uses the same engine as the Skoda Octavia, but it is less fuel efficient than the Octavia. The WLTP figures claim it can run up to 65.7mpg. It is a powerful 2.0-litre diesel engine which has good in-gear acceleration. 
Suzuki Swift – 59.7mpg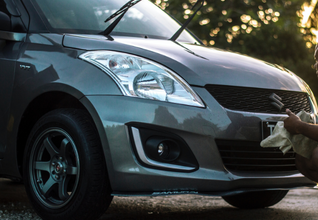 The Suzuki Swift has a 59.7mpg fuel consumption figure for the 82bhp Swift. This Suzuki Swift is a mild hybrid with a 1.2-litre petrol engine assisted by an electric motor-generator unit. It doesn't have a large enough battery to run on electric only, but it does help improve the car's fuel consumption. It is an excellent option for someone with a budget. 
Conclusion
These are some of the most fuel-efficient cars in Ireland. Consider your driving needs, and remember to drive efficiently when you have the car to save more on fuel. To be fuel efficient, it doesn't have to be a brand-new 2023 car. There are fantastic second-hand car choices too, which are fuel efficient. 
Fuel Efficient FAQs
How is fuel efficiency measured?
Fuel efficiency is measured in miles per gallon (MPG) for fuel-powered cars and kilowatt-hours per 100 miles (kWh/100 miles) for electric cars. The higher the number, the more fuel-efficient the car is.
How can I make my car more fuel-efficient?
There are several ways to make your car more fuel-efficient, including:
driving at a steady speed

using the correct oil and tire pressure

keeping the car well-maintained

using eco-driving techniques
Are there any government incentives for purchasing a fuel-efficient car in Ireland?
Yes, several government incentives and tax breaks are available for purchasing a fuel-efficient car in Ireland. These include the SEAI grant, the electric vehicle grant, and the VRT relief. They are mostly for drivers purchasing EVs.
What is a fuel-efficient car?
A fuel-efficient car is a vehicle that is designed to use less fuel and emit fewer emissions than traditional vehicles. This can include hybrid and electric cars and vehicles with efficient internal combustion engines.