Kennco.ie are a specialist insurance broker in Land Rover car insurance. Land Rover's Range Rover model is one of the most luxurious SUVs. We want our customers to know that they have the best possible insurance for their SUV as a member of Kennco.ie. 
We're delighted to insure the hundreds of Land Rover owners we have as our customers and be the trusted company they turn to in crisis regarding their motoring needs. 
We can insure your Land Rover vehicle if it is roadworthy and legally allowed on Irish roads. Our quotations will differ based on your experience as a driver, the cost of your car, the features of your car, your no claims bonus, and how securely you store your Land Rover at your residence. 
You can get a car insurance quote online here. The process only takes a few minutes, and we'll be able to provide you with a Land Rover car insurance quotation. 
Select your vehicle for a fast online quote
Range Rover

Range Rover Sport

Range Rover Velar 

Range Rover Evoque

Discovery 

Discover Sport

Defender
The History of the Land Rover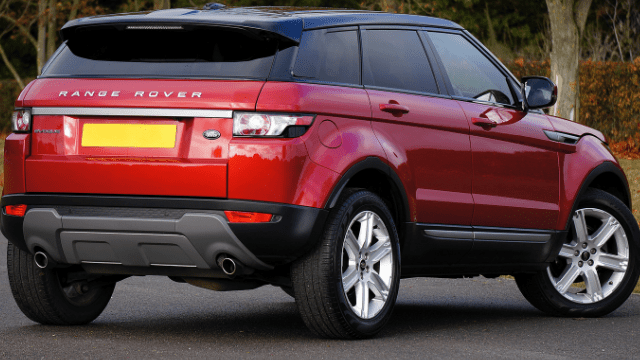 Land Rover are an iconic British Car. Land Rover was set up in 1948. Their first define was created using the Jeep chassis and parts. The Series I was the first launched. 
They took significant influence from the military for the Series I. They used leftover aircraft paint, which meant the Series I only came in one light green colour. 
Land Rover was originally on the product line for the Rover Company. In 1978 Land Rover became their own company. It still stayed part of the Rover Group. 
Land Rover today is still its own company. But in 1994, BMW acquired the Rover Group. 
The Rover Group was eventually broken up, and Land Rover was sold, but this time to Ford Motor Company in 2000. Tata Motors then acquired both Jaguar and Land Rover in 2008, but Ford did make a deal with them so that their engines are still used in Land Rovers today. 
Land Rover, of course, produced the Range Rover, which people may not know. It is now one of the top British cars of all time. The Range Rovers was not intended to be a luxury car, but this is what it is now seen as. 
In 2008, Land Rover started producing their hybrid electric cars, which showed their plans for the future. 
Benefits of Being a Land Rover Owner
Practicality – Land Rover is known for its all-round capabilities. They are comfortable, spacious, and a brilliant family car. The Defenders and Discoveries line is known for handling the demands of farmers vehicles. They have plenty of boot space for tools.

Style – The Land Rover and Range Rover models excel in style factor. They are luxurious and feel superior to drive. The Range Rover is known for its classiness.

Safety – Land Rover has outstanding safety features. They have excellent Advanced Driver Assistance Systems (ADS), which can help you drive safely, keeping you and your family as safe as possible. 
Land Rover Insurance Quote 
Kennco.ie has been helping insure Land Rover owners since its establishment in 2008. We're fully committed to trying to get you the best possible insurance price for your Land Rover today. Simply click the button below to get a car insurance quote online today.