When you are away from your home on holidays or for longer periods of time, you can be concerned about the safety of your home. We have 8 recommendations for when you are abroad that will help you upgrade your home security in some simple ways.
Don't post on social media
If your 500 Facebook 'friends' or any Instagram user who can see your public Instagram account know you are over 8,000 miles away in Beijing, you could be leaving yourself open to a planned theft on your home. The power of social media!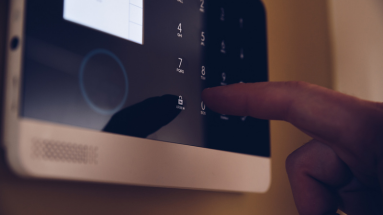 Have an alarm system in place
There are many systems available, but for extra peace of mind, a system that includes a follow-up service such as a house check, sensors with cameras, notifications to your mobile or phone call to the homeowner will give you extra security and the ability to resolve the problem from abroad. Some good options to look into include Home Secure and Phone Watch.
Make it look like someone is around the house regularly
Organise a visit from a neighbour or friend while you are away. You could also pay someone to cut the grass on your property while you are away, giving the impression that someone is or has been around. If your post is visible from your front door, consider getting an internal post box to hold any post or get a friend or neighbour to move the post away from the door.
Security Cameras
In today's digital age, security cameras have become more accessible and easier to install:
Visible Deterrent: Positioning cameras in visible locations can deter potential burglars. The mere camera presence suggests that the property is monitored, making it a riskier target.
Real-time Monitoring: Modern security cameras often integrate smartphones, allowing homeowners to monitor their property in real-time. This feature can be invaluable, especially if you're away from home.
Timers
Use timers for lights indoors and invest in some motion-sensing lights outside your house.
Neighbourhood Watch
Community vigilance can be one of the most effective deterrents against burglaries:
Community Cohesion: A neighbourhood watch programme fosters a community where neighbours look out for one another. This collective vigilance can significantly reduce the risk of burglaries.
Regular Meetings: Organise regular community meetings to discuss concerns, share security tips, and keep everyone informed about any suspicious activities in the area.
Pets
You might be able to leave your pets at home if they have someone to check in on them and walk or feed them regularly for shorter periods of time. This will mean someone is calling into the house each day, and the presence of a dog is always a deterrent.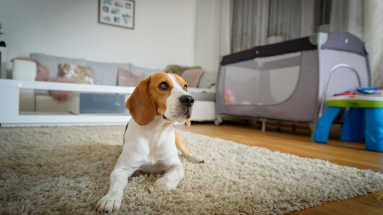 Don't hide a spare key in predictable places
Under the flower pot or mat at the backdoor is asking burglars to access your home when you are there or not easily.
Valuables
Don't leave bags or valuables in areas of sight while you are away. Avoid unwanted attention by keeping laptops, consoles, computers and expensive equipment out of view if possible.
Car in the driveway
Providing a presence with a car will deter anyone from snooping around, making it look like somebody is in the house.
KennCo Home Insurance discounts are available for homes that meet a range of criteria:
No claims bonus: Generous discounts are available up to 30% with 3 year no claims bonus
A Burglar alarm is fitted in the home
Smoke detectors: We reward customers who have two or more smoke detectors in their home
Voluntary excess: We offer voluntary excess options of €500 and €1000 to help customers who might want to reduce their premium. This can be useful if you have had previous claims that might increase your quoted premiums.
KennCo has a Home Insurance policy that is ideal for you no matter your life stage. Keeping your home and belongings safe and secure is what Home Insurance from KennCo will give you. If you need to make a claim, our claims team is here to guide you through what steps to take next.
We have 3 products available:
Renters – A Contents Only product ideal for the high volume of people in rented homes in Ireland, which means you can still protect all your possessions. This covers your possessions in your home for theft and/or accidental damage. See all the benefits and additional cover that can be added to your policy here. Request a competitive Contents Only Home Insurance quote here.
Home Owners – If you are a homeowner looking to insure your home and contents, we offer very competitive quotes with discounts on all quotes. Benefits include family legal protection, extra cover at Christmas and before and after wedding/civil partnership, accidental damage, and more you might not even realise are included. Get a quote from Ireland's favourite home insurance provider now.
Landlords – We protect your property and loss of rent under our Landlord Insurance with reliable cover specifically tailored for rental properties. This covers fire, perils theft and subsidence, meaning your investment property is fully covered. All features of this policy are available here. Get a quote and see what discounts you have available to you today for your rental property online or by calling us on 014092600.
FAQs