How has technology changed? 
An article in the Irish Independent recently noted that "US vehicle safety regulators have said the artificial intelligence system piloting a self-driving Google car could be considered the driver under federal law, a major step toward ultimately winning approval for autonomous vehicles on the roads."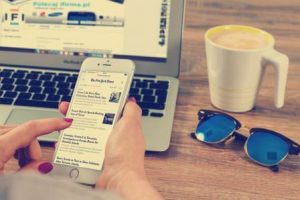 It is really amazing how technology has changed in such a short time. Who would have thought we would have instant access to information with the click of a button and thanks to the power of Google we nearly have everything within easy touch with the use of mobile phones, iPads, tablets, laptops to name a small few. Methods of communication has become a lot easier and more accessible now that we can speak and see family and friends anywhere in the world in real time via facetime, skype etc. We can order many items online and have it delivered to your door, book holidays, the list is endless. 
While most of the technology has definitely improved most things for the better, but like all things there is always a down side. Cyber bullying, for example is a real worry for children and parents, hacking into sites and causing major chaos for business and governments and as technology evolves the need for actual people to fill certain jobs can be replaced. 
Are we in danger of losing the art of communicating with a person face to face?  Everything seems to be automated in a text or email and sometimes it seems like some people live out their daily lives on Facebook! Do we really need to know what someone had for dinner or what present they received!
To sum up technology, its growth and what will happen in the future is exciting and necessary. We just need to be aware we are still people and not robots.
KennCo offer Motor, Travel and Home insurance. If you would like a quotation by phone, call 0818 25 20 25. We promise you will speak to a person NOT a Robot! Alternatively, if you like to do everything online you can log on to our website and get a quote now!