Whether you are travelling solo, with family or friends or with your other half during the rest of 2019 then the choice of travel destinations is key. If you are still deciding on where to book a holiday for 2019 we have you covered with an option for each month left of 2019.
July – Last Minute Sun holiday
If you are looking for last minute deals for July then your best plan is to check online booking websites or visit your local travel agent to see what they might have available. You might even get a great deal! GoHop.ie, Cassidy Travel and lastminute.ie all have 'Last minute' search sections to meet your criteria. We tried out a few options here:
A family deal in the Algarve, Portugal for 2 adults and 2 children (under 12) comes in at €567 per person for a family apartment including direct flights, luggage, and private transfers. (lastminute.ie)
For a couple in Puerto De Ojen, Marbella for 7 nights, 2 people sharing with return flights at the end of July is coming in at €927. *no bags included. (Cassidy Travel)
A group of 4 friends in Dubai for 6 nights, 4 people sharing with return flights and luggage to Dublin (1 stopover) at the end of July works out at €639 per person. (GoHop.ie)
*Prices were searched on July 1st 2019.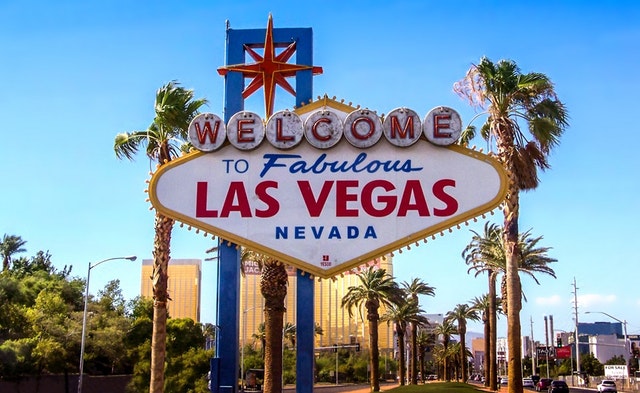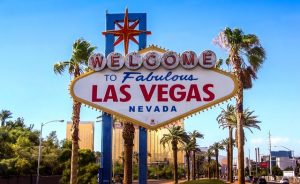 August – Family Holiday, Disneyland Paris
Looking for something a bit different for your summer holiday this year? A trip to Disneyland Paris in mid-August is always a good idea. Stay at the Hotel Campanile Val de France for 2 adults and 2 children in a shared room for 5 nights with return flights to Dublin including luggage for €733 per person* with Disneyland Park and Walt Disney Studios passes for your entire stay.
This August in Disneyland, the Lion King will be a big part of the park with 'The Lion King & Jungle Festival' scheduled until September 2019.
Things to do in Disneyland Paris:
Over 50 attractions
See a live show
Meet and greet your favourite characters
Visit Disney Village (dinner shows, shopping, dining)
Visit Paris (many tours leave from Disneyland on day trips into the city)
(*Priced from Budget Travel)
September – Marrakech, Morocco
A gem of a city in western Morocco at the north of Africa is a quick flight away and a different world and culture the minute you step off the plane. Marrakech itself has a huge amount to do, see and explore from the conservative and traditional 'Old Town', Jemaa el-Fna, complete with snake charmers and monkeys to the modern casinos and world cuisine restaurants in the 'New Town'. Make sure you catch the call to prayer in the evening at sunset in Jemma el-Fna where you can get a great view and soak up the experience while in one of the local restaurants high up above the square. Other places to visit include; Jardin Majorelle, Bahia Palace, Koutoubia Mosque, the Medina markets and the Yves Saint Laurent Museum.
Accommodation is available in both new town and old town. Old town consists of Riads (small B&B style family run businesses) and authentically decorated hotels. You can rent by the room or in some cases rent out an entire Riad if you are travelling with a group. New town has a large range of hotels that go up to 5-star standard complete with swimming pools, casinos and world-cuisine restaurants.
If you are taking a longer trip to Morocco, add these to your list:
Sahara Desert – worth the journey and you can stay overnight and/or take a camel ride, sand surf or go by quad
Atlas mountains – The native Berber people live in the mountain in small villages all along the mountain road
Casablanca – Recommended for a 2 day trip
Hot Air Balloon Experience
Chefchaouen – The Blue City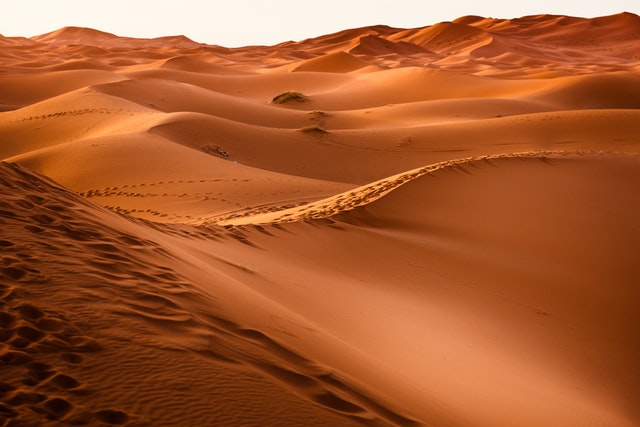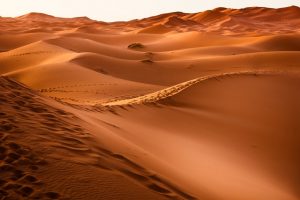 October – Tenerife
Well known for its affordable winter sun you don't need to venture far away to get (almost guaranteed) sunshine all year round. This is a perfect paradise for everyone from families, couples or groups of friends.
Things to do, if you want to get out of your hotel:
Mount Teide – Spain's highest mountain by cable car
Take a hike – Anaga Mountains
Beach Clubs – Papagayo Beach Club, Kaluna Beach Club, Monkey Beach Club
Fimucité Filmmusic Festival runs until the end of the first week in October
November – Christmas Markets: Krakow, Poland

Europe plays host to Christmas markets galore during November and December with many large and small versions. We have picked Krakow, Poland for our November recommendation. You can experience Poland's main Christmas market while still experiencing a city perfect for a winter break. The location in Old Town makes it central and accessible to the hundreds of hotels, Air B&B's and apartment rentals available through booking.com. Enjoy everything that comes with your usual expectations of a Christmas market from the lights, Christmas decorations, unique handmade gifts and the local food and drinks will go down a treat.
Other attractions to factor in on your trip:
Wawel Castle and Cathedral
Auschwitz – Birkenau
Old Town/Market Square
Schindler's factory
Salt Mines – Wieliczka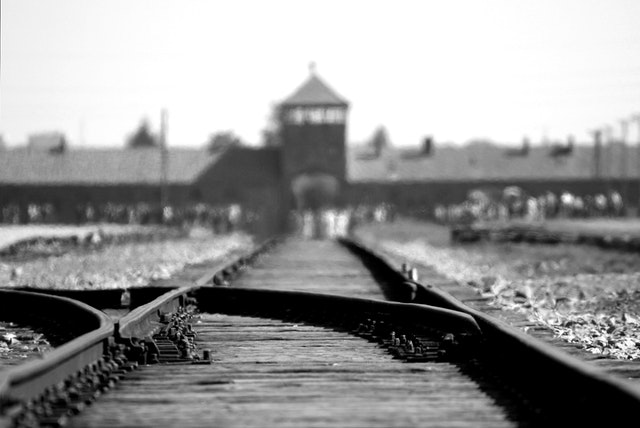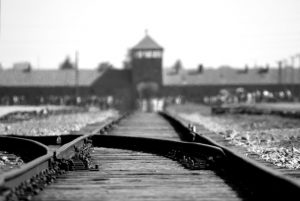 December – Lapland, Finland
Whether winter holidays are your thing or not, Lapland is no doubt one of the most magical places on earth at Christmas time. A once in a lifetime trip whether you bring the kids or you are just a big kid yourself. The main event will be to go and see Santa in his natural habitat at Santa Village, while soaking in all the winter wonderland ambiance. Santa Village includes the post office and Santa's office. You can visit Santa Park which is a short walk away from the village. It is an underground amusement park with sleigh rides, family workshops and elf shows.
If you are lucky enough to get a clear night in December, you may get a glimpse of the Northern Lights too. Although unpredictable, January – April is said to be the 'ideal' time to see them.
If you are heading on a trip more geared to a group of adults, add these to the visit list:
Stay or visit a snow/Ice hotel – Snowman World, Snow Village
Skiing or Snowboarding at Ylläs-Ski
Reindeer and Husky Safari
Ice floating
Arctic Circle Train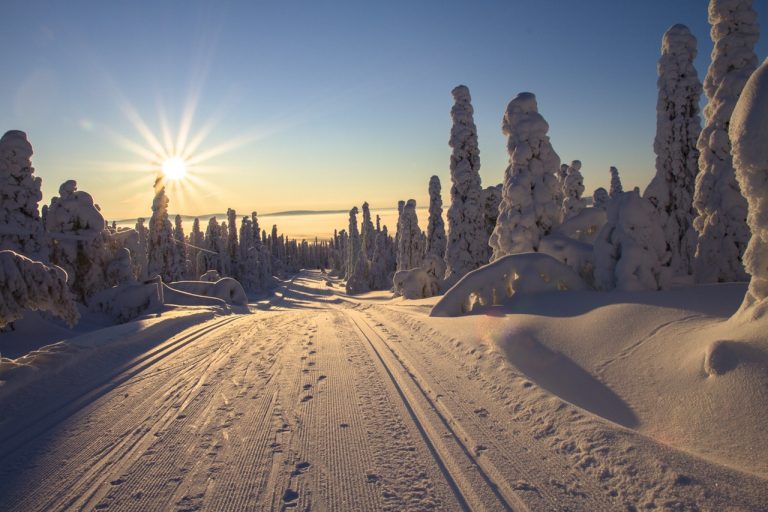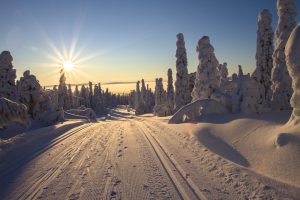 Key features of Travel Insurance you want in your policy
When you are deciding what travel insurance suits you best, make sure you know what is included in your policy, exclusions that apply and if there is any excess applicable. All insurers will be different and may have different travel insurance policies and levels of cover. You will find all the information you need about your cover in your policy booklet.
1. Cancellation
The importance of having cancellation protection included in your travel insurance cover cannot be stressed enough. The likelihood that you have to cancel your holiday is higher than you think. Did you know that you have a 1 in 3 chance of having to cancel your trip before you have gone on holiday? You wouldn't forget to buy a lotto ticket with those odds.
Cancellation cover will begin on the 'cover start date' of your insurance policy or from the date that the trip is booked (whichever is later). Certain exclusions apply to cancellation cover but are clearly outlined in your policy wording.
2. Lost Baggage
If you arrive at your destination to find your luggage has not made it, you will breathe a sigh of relief when you remember your travel insurance policy has lost baggage cover included in your policy. Different insurers will have different limits so be sure to pick a level of cover that will cover what you usually plan on bringing on your trips. Lost baggage and baggage delay is also a feature to be aware of. For example, if your baggage is delayed at your destination, you may be entitled to a certain amount of compensation based on buying essential medication replacement that you cannot wait for.
3. Medical & Emergency
It is essential to have 24/7 emergency assistance when going abroad so you have a point of contact if you need it. Always print your travel insurance documents and carry a copy with you. KennCo have a handy wallet sized card with emergency numbers and space to place your policy number.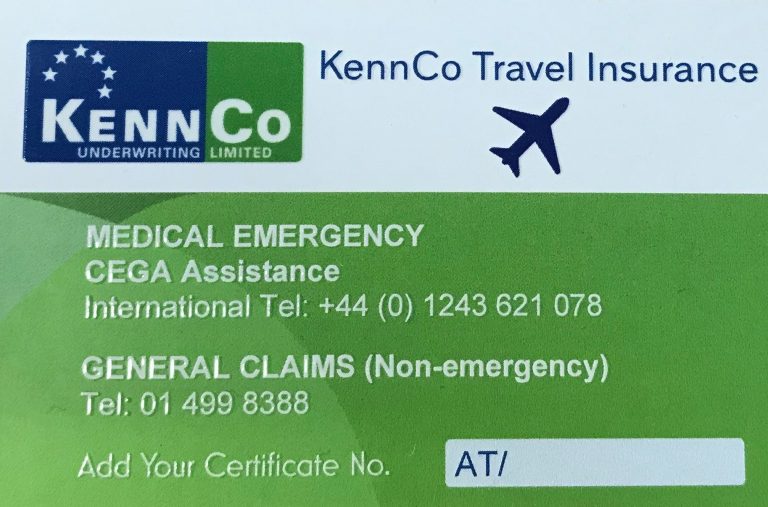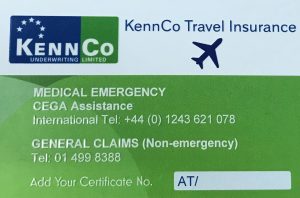 4. Personal Accident
This feature will cover you from bodily injury from a personal accident during your holiday(s) covered under your policy. Under this feature, death, loss of limbs or sight and disablement are covered for accidents that occur as a result of personal accident during your insured trip for up to 12 months. If you have any concerns on what constitutes as a personal accident your policy booklet will clearly outline everything.
5. Personal Liability
This includes cover if you are held responsible for bodily injury, death or disease to a third party and the loss or damage of property during the insured trip(s). Similar to personal accident, there are some exclusions that will be clearly outlined in your policy booklet.
KennCo Travel Insurance is an easy to follow product with a simple and straightforward policy document. We provide Multi-trip Travel Insurance and Single Trip Insurance. A Multi-trip policy will cover you, your partner and any dependent children under 18 from just €69. Single trip cover starts from €12.86 per individual and trip.
You can choose between worldwide or European cover and add Winter Sports & Scuba Diving to you multi-trip policy at no extra cost.
For all the information you need on Travel Insurance, click here. Get an online quote or buy online today here!
Terms and Conditions apply. Travel Policy Wording is available on the website.
Top Travel Destinations for 2019