Travel Insurance Competition
29th March 2019
Win a Set of Tripp Suitcases!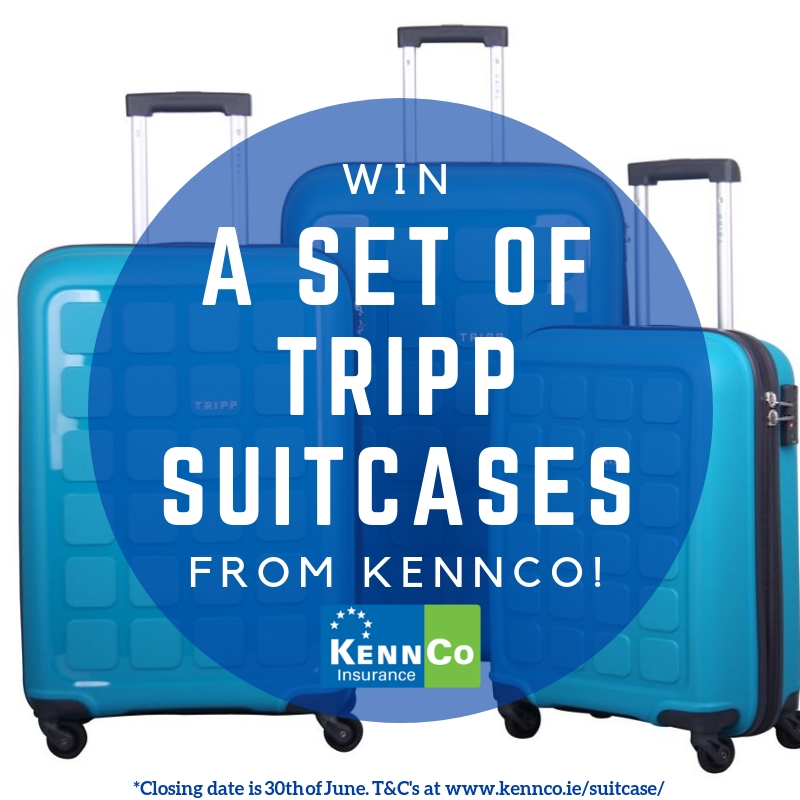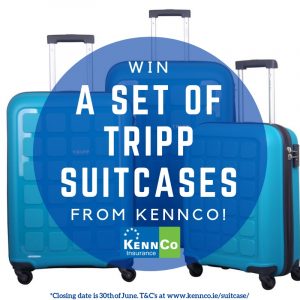 Terms & Conditions
Competition open until 30th June 2019.
Winner will be contacted by July 3rd 2019, using the information provided when purchasing your Travel Insurance Policy.
Each entrant to the competition is required to purchase or renew a KennCo Travel Insurance Policy between April 9th 2019 and June 30th 2019.
Applicable to KennCo Travel Insurance only.
Not valid on any 3rd party websites or companies.
KennCo Travel Insurance is underwritten by Lloyd's Insurance Company S.A.