Penalty Points Ireland Explained 2023
The penalty point system in Ireland was set up to encourage drivers to drive safely and reduce the number of casualties on the roads. Several driving offences incur penalty points, and we will look through them. Some driving offences also have other penalties, such as fines on top of the penalty points. Penalty points are recorded on your driving license record. They will remain on your record for three years, and you must ensure you let your insurance company know when applying for car insurance.
How do Penalty Points Work?
Penalty points in Ireland are recorded on your driving license on the following occasions:
You are convicted in court on a driving offence which incurs penalty points

You pay a fine issued to you for a driving offence which also carries penalty points
You are automatically disqualified for 6 months from driving if you receive 12 penalty points in 3 years.
A lower threshold applies to learner permit drivers and the first 2 years of a driver's first full driving license. These drivers will be disqualified if they have 7 penalty points.
Penalty points on your driving record can affect your car insurance premium. It will depend on the type of offence and, or the number of offences to determine if a different rate will be applied to your insurance premium.
Penalty points last for a 3-year period. If your license is outdated during this period, the clock effectively stops. It will then only restart once you renew your driving license again.
Check out the RSA document on offences incurring penalty points to get a complete list of driving offences.
Most Severe Driving Offences
Penalty points vary from 2-5, with five being the most severe driving offences. The following list all incur 5 penalty points:
Driving without car insurance

Breach of a driver's duties at a car accident

Dangerous overtaking

Parking a vehicle in a dangerous position

When the driver is found to be driving carelessly

Failure to stop when so required by a member of the Garda Síochána

Failure to obey traffic lights

Failure to obey traffic rules at railway level crossing
Driving Ban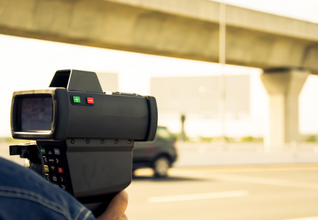 As mentioned earlier, you will be automatically banned for six months if you accumulate 12 penalty points in a 3-year period. Drivers on a learner's permit have a lower threshold of seven penalty points for disqualification. Once you are disqualified from driving, you must give up your license to the National Driving License Service (NDLS) within ten days. After six months, the points leading to the disqualification will be removed.
Do Penalty Points Affect Insurance?
The answer depends on a range of circumstances. Typically having less than two penalty points will not affect your car insurance premium, although each insurance company has a different policy regarding penalty points in Ireland.
You should notify your insurance company if you have any penalty points applied to your driving license. If you do not tell them, it could affect your ability to make a claim in the future. You could be down thousands due to this. It may be frustrating to tell them about your new penalty points, but it could be worse if you don't.
If you are unsure how many penalty points you have, you may contact the NDLS to find out.
Will a Driving Ban Affect my Car Insurance?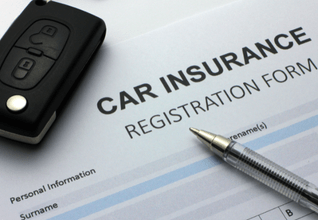 If you are disqualified from driving, your insurance premium will increase. That's a guarantee. Your risk of being in a car accident increases. You may find it challenging to get insurance cover now that you have been disqualified from driving. Getting insurance cover from a new insurance provider can be increasingly difficult.
If your driving ban lasts longer than two years, you will lose your no-claims Bonus (NCB). This will again raise the price of your insurance premium. Essentially the more driving offences you break, the more your insurance will cost you. You're seen as a hazard on the road and more likely to cause an accident than someone without penalty points.
Penalty Points Ireland 2023 FAQs
How long do penalty points stay on your licence in Ireland?
Penalty points remain on your driving record for 3 years.
Do I need to tell my insurance company if I get penalty points?
You should notify your insurance company if you receive any penalty points. The details you provide the insurer forms the basis for your insurance quote. If any details are incorrect or have changed, you must tell them. It may affect your cover if you do not do so.
Can I drive with 9 penalty points?
Yes, you can drive with 9 penalty points, although you must go to court if you receive another fixed penalty ticket. You are only one driving offence away from getting an automatic 6-month ban. You should drive with care and caution, abiding by all rules of the road.
What happens if someone else was driving my vehicle?
This is a very valid question. If the Gardaí caught the driving offence on camera, the notice would be sent to the vehicle's owner. If the owner was not driving the car at the time of the offence, they should fill out the form attached to the notice and state who was driving the car. You should return it, and the Gardaí will forward it to the vehicle's driver.
Can penalty points be cancelled?
In rare circumstances, penalty points can be cancelled. You can apply to the Gardaí for the points to be cancelled, but you will have to show reasonable procedural or exceptional grounds for cancellation.
Procedural grounds include:
You were penalised for not having tax or insurance, but you can prove that you had tax or car insurance at the time of the offence.

You no longer owned the vehicle
Exceptional grounds include:
You broke the speed limit because of an emergency where you had to bring someone to the hospital.

You broke the speed limit due to an emergency at home, such as a fire.