At KennCo Insurance, we offer our customers over 25 top quality insurance at a lower rate. There are several reasons why drivers over 25 get a reduced rate in their car insurance premium. Read on below to see how you can avail of these reduced rates.
Over 25s Car Insurance Features
KennCo Insurance offers a specialised insurance policy for drivers over 25, providing not only essential coverage but also additional features to enhance the insurance experience. These features include:
24-Hour Breakdown Assistance with Home-Start

: This service ensures that help is available round the clock in case of a breakdown, offering peace of mind to drivers.

Cover for Cars up to 17 Years Old

: Even older models of cars receive coverage, ensuring a wide range of vehicles are insured.

Loss of Keys

: A common issue that can be costly and inconvenient, but with this feature, the replacement of lost keys is covered.

Cover for Penalty Points

: Drivers with penalty points can still avail of insurance coverage.

Foreign Driving up to 31 days

: Ideal for those who travel or drive abroad, offering coverage internationally for a specified period.

No Loss of No Claims Bonus for Fire or Theft Claims

: Your no claims bonus remains intact even if you claim for fire or theft.

Discounts for Additional Voluntary Excess

: Opting for a higher excess can lead to discounts on the premium.
Over 25s Car Insurance Cover 
There are two different types of cover available for our customers over 25.
Types of Cover
Comprehensive Car Insurance
Comprehensive car insurance cover means that if you are involved in a car accident, we will cover the cost of repairing your car and, if necessary, the cost of repairing any damage or injury to third parties if you are at fault. 
Comprehensive coverage often includes benefits like windshield damage cover, personal property coverage, and sometimes even pet injury coverage, ensuring a wide range of incidents are covered.
Third-party Fire & Theft Car Insurance
Third-party fire and theft insurance policies cover damage due to fire or theft and any damage or injury to third parties if you're at fault in an accident. However, it doesn't cover damage to your own car in an accident.
Experienced Drivers
Drivers over 25 are generally seen as more responsible and pose less risk on the roads, leading to lower insurance premiums. Their experience on the road and reduced likelihood of making a claim comes with the benefit of more affordable insurance options. At KennCo, our experience enables us to find you great value car insurance for drivers over 25s.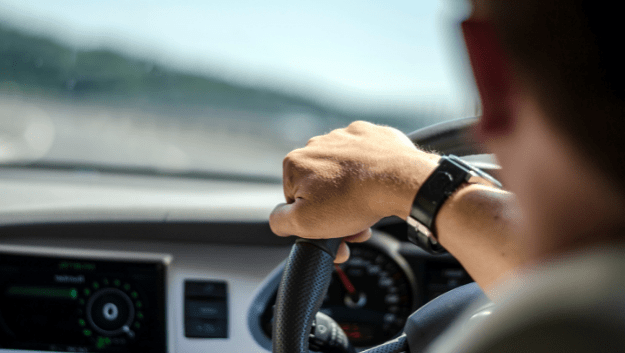 Adult drivers pose less risk than younger drivers and are less likely to make insurance claims.
How Much Can You Save?
For drivers over 25, your insurance premium is likely to continue to decrease if you haven't made any claims. The less risk you are to insurers, the better quote you'll get, so keep that in mind while you drive. Safe driving habits and a clean record can lead to significant savings.
Our team at KennCo are on hand and ready to give you a great deal on your car insurance for over 25-year-olds, so choose a policy that suits you and start saving money on your car insurance today!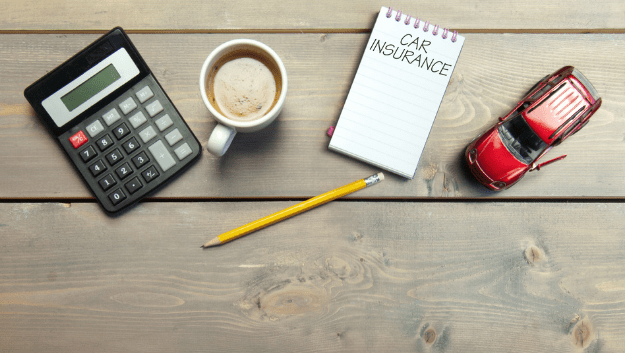 FAQ's
Why is it cheaper to insure over 25s?
Drivers over the age of 25 are typically seen as safer drivers than younger drivers when it comes to car accidents. Their car insurance quotes may be less expensive. The stats around driving is that the risk decreases with age and experience on the road. You will most likely have built up your no claims bonus, which can help reduce the cost of your insurance.
I'm a new driver over 25. Will I pay less?
New drivers of any age are likely to pay more for their insurance as they are less experienced on the road, so there's a greater risk of being involved in an accident.
You most likely won't pay as much as you would if you were a new driver under 25.
When I turn 25, will my car insurance go down?
Car insurance usually goes down gradually from the ages of 21 to 24. It again goes down when you're 25. Age is only one factor that insurers consider when quoting a price. Other factors outside of age still apply, such as the vehicle you drive, your record and other factors.
Is it cheaper for drivers over 25 if they have low mileage?
If you take your age which is over 25, and your low mileage together, it can be very beneficial for getting a cheaper insurance quote. Reducing your mileage is another way that you can reduce your insurance premium.
How else can you reduce car insurance for over 25s?
Type of car you drive
The type of car you drive has a big impact on your car insurance quote. The bigger the engine in your car, the more likely your insurance will rise. If you add modifications to your car, it will also be more expensive to insure.
Voluntary Excess
Taking out a higher voluntary excess will also likely reduce your insurance premium. It will be cheaper upfront but keep in mind you will have to pay more if you make a claim.
Security
By adding extra security features such as alarms, your car will be at less of a risk for theft or vandalism. Your insurer may lower your insurance premium based on this. Also, parking your car in a driveway or garage overnight has the same effect. Be sure to let your insurer know if you plan on keeping your car secure.
Over 25′ Car Insurance Quote
Are you over 25 and looking for car insurance? Get a secure quote today!