Looking for some inspiration for what to do this weekend? We have 2 event suggestions for this weekend and 2 new venues you can add to your list to try. Whether you want a sporty occasion, a more chilled out day or want to eat good food, we have the go to options for you this May.
1. WellFest

Europe's largest outdoor health and wellness festival is back again this year from 11th – 12th of May 2019 at Royal Hospital Kilmainham.
There are many presenters over the course of the weekend from Rozanna Purcell, Fearne Cotton, Joe Wicks, Coach Kavanagh, Richie Norton, Amanda Bisk, The Skin Nerd, Jenni TRX, Andrew Conway, Pound and FLYEfit to name a few. If food is more your thing there will be many throughout the weekend from Glenisk, Naked, Cully and Sully, Keoghs, Symprove, Fulfil, SuperValu Food Academy and Gym+Coffee plus LOADS MORE to keep you fueled after workouts and talks!
There is a mix of food, fitness, wellness and talks throughout the whole weekend. Stages include:
KBC Main Stage
KBC WellGood
WellFit | FLYEfit
WellFood | SuperValu
WellYoga
WellTalk
WellMind
WellPilates | Platinum Pilates
Spinning ® | McSport
TRX | FitDist
WellKids
Naked Stage
Transport:
No parking is available near or around the venue so taking public transport is advised. The Luas Red Line will leave you 5 minutes' walk from the venue at the Heuston Station stop. Other options include a 30 minute walk from the city centre or Dublin Buses 26, 51, 79, 90, 123, 51B and 78A.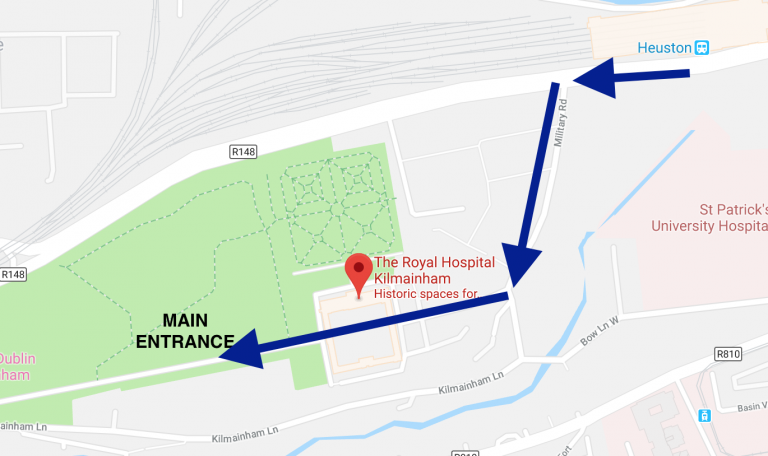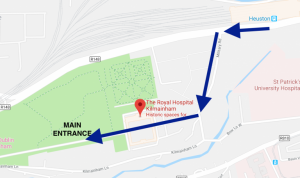 What to bring:
Clothes: WellFest have advised for attendees to come prepared for a number of weather possibilities. Although it is set to be dry, a few removable layers are always a good idea. You can throw them into your bag and put them on and off as you feel necessary.
Remember this is an all outdoor event so be prepared for everything. Suncream will not be for sale so please bring some in case we get a scorcher.
Cash: No ATM's on the grounds and not all vendors will accept card payments.
Yoga Mat: BYOM if you can. However, there will be limited mats for rent or purchase from the festival.
Water Bottle: There will be a few refillable water bottle area's in the venue to refill throughout the day.
Tickets:
Tickets are still available but limited for the entire weekend as well as day tickets. Weekend tickets are €79 and Day tickets are still available for each day for €49. All tickets include children under 12 going for free.
Start time:
9:30am – 6pm Saturday and Sunday.
Finger's crossed the weather improves as promised.
2. Jumpzone Liffey Valley (new)

Jumpzone have expanded with a third addition to the Indoor trampoline park. Liffey valley is the newest venue to be opened recently adding to the Sandyford and Santry locations. It is Ireland's first indoor and Europe's biggest trampoline park with over 14,000 sq ft. of trampolines to bounce off. Open all year round this is great for kids days out, parties, corporate days and fitness camps. You can use the 4 different zones during your visit; Main zone, ninja zone, foam zone and dodgeball zone
Pricing:
Kids (must be over 5 years old) range from €11 – €17 depending on peak times and off-peak times.
Climbing zone available for children 0- 8 years old from €6 – €8
Range of party prices can be found on their website here.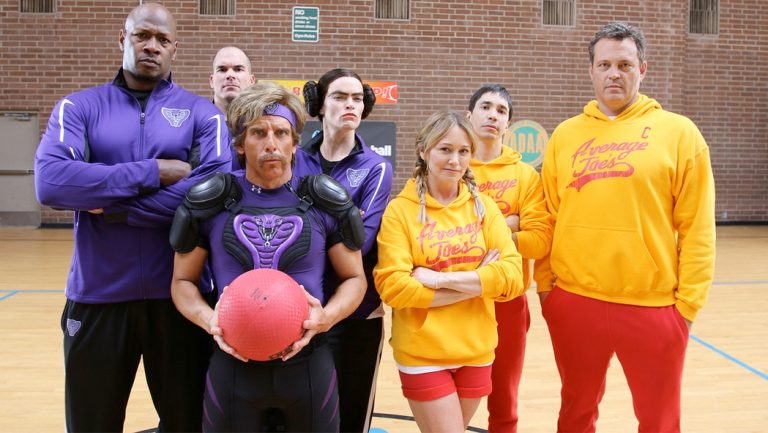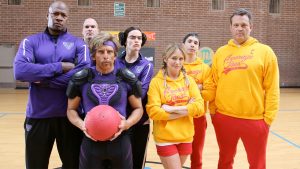 3. Darkness into light
To help support a great cause, Pieta House, you can walk alongside the expected 200,000 people planning on making the 5K walk, run or crawl across 202 locations and 19 countries around the globe. As many people know, Pieta House is a charity set up to provide free professional help to people in Ireland at risk of suicide and/or self-harm and those who have been bereaved by suicide. The event has grown from the initial 400 participants in 2009 in Dublin to the global size and recognition it has today. If you or someone you know is living abroad it is a great way to stay connected to helping a great cause back home. 


Transport:
Most of the venues will have car parking available on site for participants. 
Dublin Bus – offering free morning shuttle service to Phoenix Park from Heuston station from 2am. For updates keep an eye on the @dublinbusnews twitter account.
Start time :
Kicking off at 4.15am in Ireland and it is advised participants arrive 45 mins before the start time.
Tickets:
There is still time to register online for Darkness into Light this year by registering online here. Registration prices are below with proceeds going to Pieta House charity along with any money you raise or wish to donate yourself.
Pieta House Freephone : 1800 247 247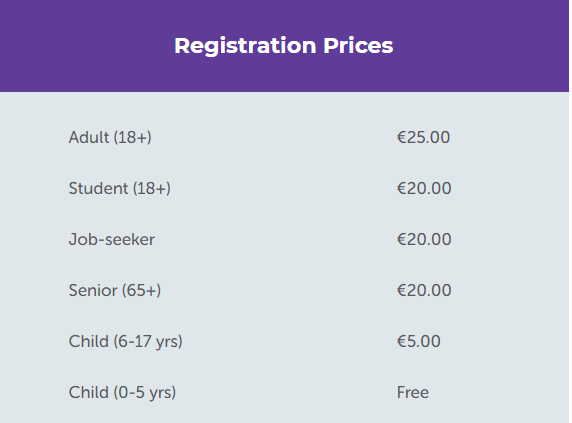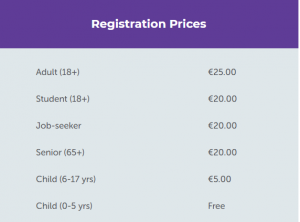 4. Jam Park – Opens officially on Friday May 24th
Although this new venue is opening officially on Friday 24th May at 11am there is a soft opening in the weeks leading up to this with Game of Thrones Season Finale playing in the screenyard, football games on screen, bottomless brunches, bingo loco and children's events running too.
Jam Park has taken over the Wrights venue in Swords, Dublin with a new and funky approach to the venue. You will be able to eat, drink, play a range of games and have a dance. So far they have announced a range of entertainment and games from crazy disco golf, ping pong, singalong cinema, darts, shuffleboard, board games, escape rooms, a Tokyo style arcade and more across three levels.
Bookings can be made through their website and all menus are available to view. This really seems like an all-rounder for a family day out for the entire family, friend's night out, date night or work do. 
Watch this space, we think there will be a lot more to come on this venue.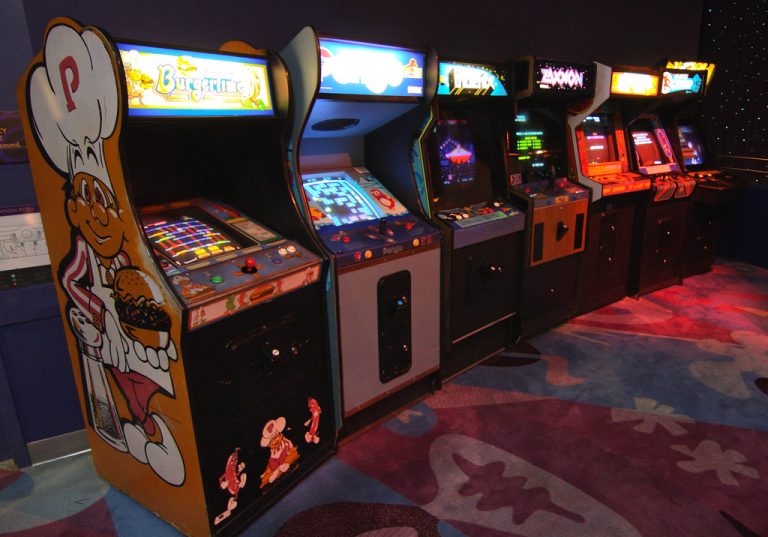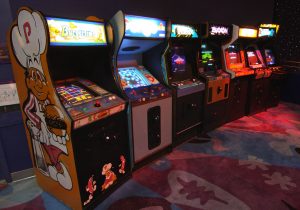 You can get an online Car Insurance quote here or give us a call on 014092600 for quotes over the phone.