Travelling is an exciting and exhilarating experience, but packing can be daunting, especially when packing a rucksack. Rucksacks are the go-to option for many travellers, as they are versatile, lightweight, and can easily fit all your essentials. However, packing a rucksack can be overwhelming, as you must fit everything you need into a limited space without compromising comfort and convenience. In this article, we will guide you on how to pack a rucksack for travelling to ensure a stress-free and enjoyable experience.
Choosing the Right Rucksack
The first and foremost step in packing a rucksack for travelling is choosing the right rucksack. The rucksack should be comfortable, durable, and fit your body type. You should choose a rucksack with a capacity that is suitable for the duration of your trip. A 30 to 50-litre rucksack is ideal for a weekend trip, while a 50 to 70-litre rucksack is suitable for a week-long trip. Moreover, ensure that the rucksack has multiple compartments and pockets to organise your essentials efficiently.
Organising Your Essentials
The key to packing a rucksack is organising your essentials. Here are some tips for organising your essentials for a hassle-free trip:
Clothing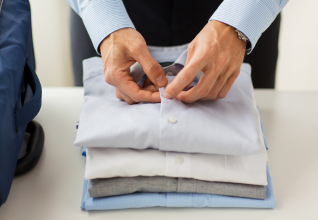 Clothing is the most crucial aspect of your packing list. It would help if you packed clothes suitable for the climate and the activities you plan to do. Here are some tips for packing your clothes:
Layering
Layering is essential to pack light and stay comfortable. You should pack clothes that can be layered to accommodate changing temperatures. For instance, you can pack a base layer, a mid-layer, and a shell layer for cold weather.
Choosing the Right Fabrics
You should choose lightweight, breathable fabrics and easy to wash and dry. Synthetic fabrics such as polyester and nylon are ideal for travel, as they are durable and quick-drying.
Packing Techniques
You should roll your clothes instead of folding them, as it saves space and minimises wrinkles. You can also use packing cubes to organise your clothes efficiently.
Footwear
You should pack comfortable and durable footwear suitable for the activities you plan to do. Depending on the climate and the activities, you can pack a pair of walking shoes, sandals, or flip-flops.
Toiletries and Personal Care Items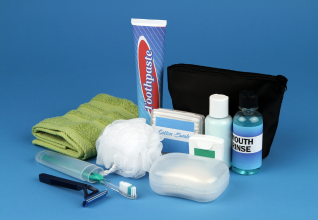 You should pack essential toiletries and personal care items such as toothbrushes, toothpaste, shampoo, soap, sunscreen, and insect repellent. You can use travel-sized containers to pack these items efficiently.
Electronic Devices and Gadgets
Pack essential electronic devices and gadgets like smartphones, cameras, and chargers. Pack a power bank to ensure your devices are always charged.
Fitting Everything into the Rucksack
Once you have organised your essentials, the next step is fitting everything into the rucksack. Here are some tips for fitting everything into your rucksack:
Using Compartments and Pockets
You should use the compartments and pockets in your rucksack to organise your essentials efficiently. You can use the main compartment for bulky items such as clothes and footwear, while you can use the smaller compartments for smaller items such as toiletries and gadgets.
Utilising Compression Straps
Most rucksacks come with compression straps that you can use to compress the rucksack's contents and make it more compact. You can use these straps to compress your clothes and reduce the overall size of the rucksack.
Packing Heavy Items at the Bottom
You should pack heavier items at the bottom of the rucksack to ensure the weight is evenly distributed. This will help to maintain your balance and reduce the strain on your back and shoulders.
Distributing Weight Evenly
You should distribute the weight of your rucksack evenly to prevent strain on your back and shoulders. You can do this by packing heavier items at the bottom and distributing lighter items towards the top.
Conclusion
Packing a rucksack for travelling can be challenging, but with the right preparation and organisation, you can make it a stress-free and enjoyable experience. Choosing the suitable rucksack, organising your essentials efficiently, and fitting everything into the rucksack using the right techniques can help you pack smart and travel lightly. Following the tips in this article, you can ensure you have everything you need for your trip while keeping your rucksack light and comfortable.