Purchasing a house is an exciting and significant milestone in one's life. However, navigating the house-buying process in Ireland can be complex and overwhelming, especially for first-time buyers. This comprehensive guide aims to demystify the process, provide valuable insights, and ensure a smooth experience for prospective buyers. Whether you're a first-time buyer or looking to invest in the Irish property market, this guide will walk you through each step of the house-buying process in Ireland.
House Buying Process Ireland
When embarking on the house-buying process in Ireland, it is crucial to understand the various stages involved. This section will provide an overview of the step-by-step process, ensuring you are well-prepared and informed.
Understanding Your Budget
Before you search for your dream home, assessing your financial situation and determining your budget is essential. Understanding how much you can afford will save you time and prevent disappointment later on. Consider your income, expenses, and any existing debts. Consider additional legal fees, stamp duty, and moving expenses.
Getting Pre-Approved for a Mortgage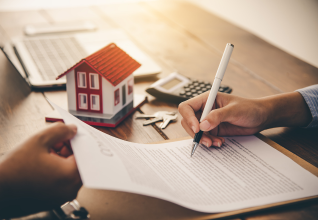 To strengthen your buying position, getting pre-approved for a mortgage is advisable. This process involves submitting your financial details to a lender who will assess your creditworthiness and determine the maximum amount you can borrow. Pre-approval gives you a clear understanding of your budget and allows you to make competitive offers when you find the right property.
Engaging a Real Estate Agent
A knowledgeable and reputable real estate agent can be instrumental in guiding you through the house-buying process. They have access to a wide range of properties and can provide valuable advice based on their expertise in the local market. Engaging a real estate agent who understands your requirements can save you time and effort in finding the perfect home.
Researching Property Listings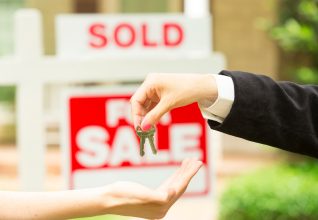 Once you have determined your budget and engaged a real estate agent, it's time to start researching property listings. Explore options through online platforms, newspapers, and local real estate agencies. List properties that align with your requirements, including location, size, amenities, and price range.
Viewing Properties
Visiting potential properties is an exciting part of the house-buying process. Schedule viewings with your real estate agent to physically assess the properties on your list. Take note of the property's condition, layout, and surroundings. Ask questions about the neighbourhood, nearby amenities, and any potential issues. Remember to consider your long-term needs and envision yourself living in the space.
Making an Offer
Once you've found a property that meets your criteria, it's time to make an offer. Consult with your real estate agent to determine a fair and competitive price. Consider market conditions, property value, and the seller's motivation. Your agent will negotiate and help you agree with the seller.
Conducting Property Surveys
After your offer is accepted, it is advisable to conduct property surveys to uncover any hidden issues or potential problems. Structural, building, and valuation surveys provide detailed information about the property's condition. This step is crucial to ensure that you're making an informed decision and avoid unexpected expenses in the future.
Completing the Legal Process
Engaging a solicitor or conveyancer is essential to navigate the legal aspects of the house-buying process. Your legal representative will conduct searches, review contracts, and handle the necessary paperwork. They will ensure the property's title is clear and guide any legal obligations or potential issues.
Signing the Contract
Once all legal requirements are met, you'll be ready to sign the contract. Review the terms and conditions carefully and seek clarification from your solicitor on any aspects you don't understand. The contract will outline the purchase price, deposit amount, closing date, and other relevant details. Sign the contract only when you're satisfied with the terms.
Securing Mortgage Approval
While you may have been pre-approved for a mortgage, securing the final approval is essential. Provide all necessary documents to your lender, such as the signed contract, property valuation reports, and proof of insurance. The lender will assess the information and finalise the mortgage approval, ensuring the funds will be available for the purchase.
Organising Insurance
Before the sale's completion, organising home insurance for your new property is crucial. Building insurance and contents insurance is essential to protect your investment and belongings. Shop around for insurance providers to find the best coverage and rates. Provide the necessary information to your chosen insurer to secure the policy.
Closing the Sale
On the agreed closing date, your solicitor will coordinate with the seller's solicitor to complete the sale. This involves the transfer of funds, legal documents, and ownership rights. Ensure you have the necessary funds to cover the remaining balance, including the deposit, mortgage amount, and additional costs.
Transferring Ownership
Once the sale is closed, the process of transferring ownership begins. Your solicitor will handle the necessary paperwork and register the property in your name with the Land Registry. This step confirms your legal ownership and protects your rights as a homeowner.
Paying Stamp Duty
Stamp duty is a tax imposed on property transactions. It is essential to pay the required stamp duty within the specified timeframe. Consult with your solicitor or conveyancer to determine the applicable stamp duty rate based on the property's value. Ensure that you budget for this expense to avoid any delays or penalties.
FAQs
How long does the house-buying process in Ireland typically take?
The timeline for the house-buying process can vary. On average, it takes around 8-12 weeks from accepting an offer to completing the sale. However, this can be influenced by factors such as the transaction's complexity and the parties' efficiency.
What are the additional costs involved in the house-buying process in Ireland?
In addition to the property's purchase price, buyers should consider additional costs such as legal fees, stamp duty, property surveys, valuation fees, insurance premiums, and moving expenses. It's essential to budget for these costs to avoid any financial surprises.
Can I buy a house in Ireland as a non-resident?
Yes, non-residents can buy property in Ireland. However, there may be certain restrictions or additional requirements for non-resident buyers. It is advisable to consult with legal and financial professionals specialising in international transactions to ensure compliance with all regulations.
What is stamp duty, and how is it calculated?
Stamp duty is a tax imposed on property transactions in Ireland. The rate of stamp duty varies depending on the value of the property. As of the time of writing, the rates are as follows: 
1% for properties up to €1 million

2% for the portion of the value between €1 million and €1.5 million

6% for properties valued over €1.5 million. 
It's important to note that these rates are subject to change, so it's essential to consult with professionals for the most up-to-date information.
Can I negotiate the purchase price of a property in Ireland?
Yes, negotiating a property's purchase price in Ireland is common. Your real estate agent can guide making a competitive offer and negotiating with the seller. Market conditions and the property's value will influence the negotiation process.
Do I need a solicitor or conveyancer to buy a house in Ireland?
Engaging a solicitor or conveyancer when buying a house in Ireland is highly recommended. They will handle the legal aspects of the process, including conducting searches, reviewing contracts, and ensuring that all necessary paperwork is in order. Professional legal representation gives you peace of mind and protects your interests throughout the transaction.
Conclusion
The house-buying process in Ireland may seem daunting, but with the right knowledge and guidance, it can be a smooth and rewarding experience. Remember to consult with experts and ask questions to ensure a confident and informed decision. Happy house hunting!
Looking for home insurance for a new home? Contact us for a fast and secure quote so you can feel safe and covered in your new property.