The days are getting longer and brighter. Summer is on its way. There is plenty of time to get your car summer-ready. The warmer months are ahead, and we could not be more excited. Summer is a time for day trips, road trips and holiday trips. Your car is at the core of your trips, getting you from place to place. The warmer weather brings added challenges for your car. It is essential to maintain your car in the summer months.
We have a few tips for planning and getting your car summer-ready.
Ensure You Have a Valid NCT Certificate
You should always ensure that you have a valid NCT, not just in Summer. It is not only a legal requirement but also there to keep you and other road users safe. 
In Summer, it can be typical for cooling systems and other parts to work harder, so checking all these parts will identify any faults in your car. 
To book an NCT, go online and make an appointment today. 
Check Your Tyres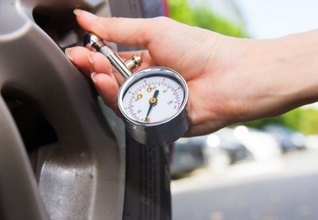 Tyres are essential to your car, and having them in top condition is critical. If your tyres are worn or deflated, they risk impacting your car's braking and handling. This could be extremely dangerous at high speeds and cause a tyre to blow out. You should check your tyres before any Summer trips for wear and tear. Also, make sure to have a spare tyre and that it's in good condition in the case of an emergency. 
Check Your Battery 
Car batteries are surprisingly more likely to die in the summer heat than in winter months coldness. We recommend getting your car battery tested if it's over three years old. It may be good to plan ahead and purchase a new battery to avoid getting stuck in the scorching heat with a dead battery. 
Air Conditioner
Keeping your car cool on a Summer day is essential on a sunny day. It can be difficult to drive for long periods in hot weather. Ensure that your air conditioner system is working to keep the car cool and Summer ready. Check the air conditioner system for any leaks. If you feel a fault with your system, check IT with a mechanic before driving on a hot summer day. 
Coolant
Coolant is a very typical issue to come across during summertime. These coolant problems occur when insufficient airflow near the radiator and the engine overheats. If you are stuck in Summer traffic, it can strain your coolant system. We recommend getting your coolant system flushed every two years and regularly checked before that interval. A rule of thumb is to have a mixture of half water and half antifreeze. If your car does overheat, leave the radiator cap cool down before removing it. It can be scolding hot and can be a hazard to your skin. 
Clean Your Car
A great way to get your car summer-ready is by properly cleaning it. Your car can be affected by dirt, grime and salt on your car's underside. This is not just an issue in the Winter. If you don't remove it, it can cause erosion to your car. 
You should top up your pressure washer and clean your car deeply. Don't forget the bumper and beneath the wheel wells where dirt builds up. If you can't do it yourself, hire a professional to clean it. 
Check Your Brakes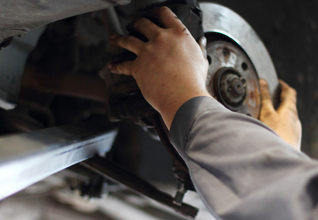 After the slow-moving Winter months, your brakes have been used. It can lead to them being less effective over time. Getting a brake inspection is, of course, much easier when you remove the wheels. Only do this if you have the skills and experience to do it. You should check the brakes for crumbling or any discolouration. Most issues you will not be able to fix most issues yourself, so go to your local garage for help with any brake issues.
Engine Belt
If there is any noise coming from your engine belt, it has become loose and will need to be replaced. It should always be at the proper tension and in pristine condition. 
Check Your Power Steering Fluid
Check out your power steering fluid, as most garages will not. If your fluid level is low, it will make steering harder. Dirty fluid can damage the entire power steering system. It can be a hefty repair bill. You should check your car's manual to check your fluid level. In a lot of cars, this will just be a visual check. The fluid level must be topped up if it is below the minimum bar.
Are you looking for car insurance for those Summer trips ahead? Get a secure quote from KennCo or call us on 01 409 2600. 
Kennco Services