KennCo Insurance offers cheap van insurance to drivers in Ireland. We cover vans up to two tonnes if you are aged between 19 and 70. 
We reward van drivers based on their safe driving instead of their gender. For this reason, we can provide cheap van insurance to both our men and women customers. If you stay safe on the road, we will reward you.
Your KennCo Insurance policy provides you with all cover you will need and at a great price too! We've included many extra features as standard, including 24-hour breakdown assistance with home start. 

Finding The Right Insurance Policy
Finding the right van insurance can be difficult, but we help you find the right policy at an affordable price. We have a dedicated customer service team ready to give you a reasonable quote and answer any questions you may have. Get a secure quote today online. Read more
How to Get Cheaper Van Insurance
We know van insurance in Ireland can be costly, so we can help with getting you the best policy and quote. We understand the importance of van drivers to businesses around the country. We do our best to provide a low-cost van insurance quote to our customers. 
No Claims Bonus For Van
Here at KennCo, we take your driving history into account to reward you for a good driving record. You can receive a much cheaper van insurance quote if you have a no claims bonus of 5 years or more. With a long no-claims bonus you could earn a discount of up to 50%, we know that's a lot, right! 
If you'd like to protect your no claims bonus in the event of an accident with your van, then you can include step back protection with your van insurance policy. Step Back Protection is where the van driver holds a part of their no claims bonus. For example, where you're at fault in an accident, instead of losing your full five-year bonus, you only lose two years and 'step back' to having three years no claims bonus.
Van Insurance Benefits
There are several benefits to signing up with KennCo for van insurance. We provide 24-hour van breakdown assistance. We know how crucial your van is to you if you're using it for business. That's why we provide our van drivers with breakdown assistance no matter the time or the location. If your van breaks down at home, we still provide you with breakdown assistance. If your van is out of action, you may feel worried about your business. No need to panic because we also provide a courtesy vehicle for you to use for up to two days.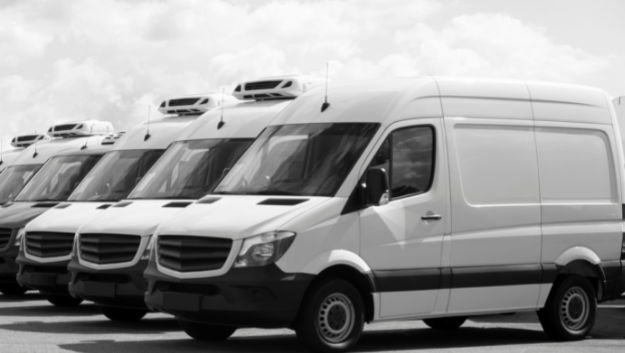 If you need to hire a replacement van while your van is being fixed, we can cover the costs of renting a replacement van.
If you are seriously injured due to an accident in your van, we will cover the costs associated with the accident. 
We also offer an open driving option to drivers from ages 25 to 70 years with a full license.
Take a look at our fantastic benefits on our Van Insurance page. Here you will find out more info about getting a quote.