What Does Your Travel Insurance Cover?
Irish holidaymakers are leaving themselves exposed by travelling without travel insurance or the inadequate level of cover in place. Many holidaymakers are purchasing their travel insurance based on the cheapest price obtainable and do not take the time to check what is covered under the terms of their policy.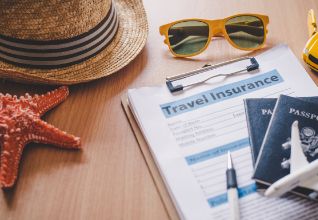 Planning for holidays can be an expensive time so it's understandable that travellers are often reluctant to spend more on travel insurance after paying for a holiday. Travel insurance is often seen as an additional option instead of a necessity. As a result, the number of people searching for 'cheap travel insurance' has remained high in recent years. But the cheapest option isn't always the best option. While price isn't always an indicator of quality, it is important that you check the level of cover before you purchase instead of just comparing prices. 
Medical fees abroad can cost up to €1,000 per day in some countries so don't wait until it's too late to appreciate how you can benefit from travel insurance. But it doesn't only benefit you when you're abroad. The sooner you purchase your travel insurance the better. That way, you're not only covered for when you're abroad but you're also protected before you go if your flights are cancelled or there is a problem with your accommodation.
Are You Under-Insured?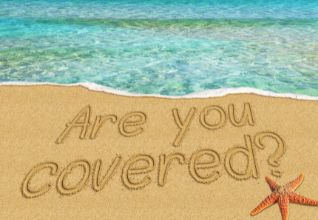 It's important that you don't make assumptions about what is covered under your policy. Are you aware that not all travel insurance policies include travel to the US & Canada automatically? That your policy may only cover you for 30 days abroad or ski sports may not be included? If you're planning on an unusual or 'high risk' trip, it may be worth calling your insurance company to check whether extras are covered under your policy. You may be required to pay an extra fee for additional cover. 
Comparing Travel Insurance Policies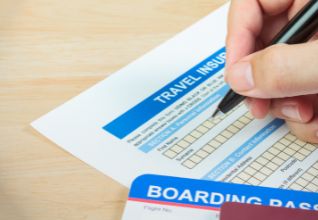 Comparing travel insurance policies can seem like a tedious task, especially if you're not sure what you should be looking for. It is not only important to check what is covered but also how much the maximum amount each insurance company are willing to pay per claim. For example, Insurance Company A will pay up to a max of €3,000 for lost baggage while Insurance Company B will pay up to a max of €1,500. If you'd like to see how KennCo compares, please click here.
If you'd like to receive a quote today or find out more information about what's covered under a KennCo travel insurance policy, call 0818 25 20 25.